Island Map
Bermuda's 21 square miles are packed with hidden gems, nooks and crannies, and new-to-you discoveries.
Let us show you around.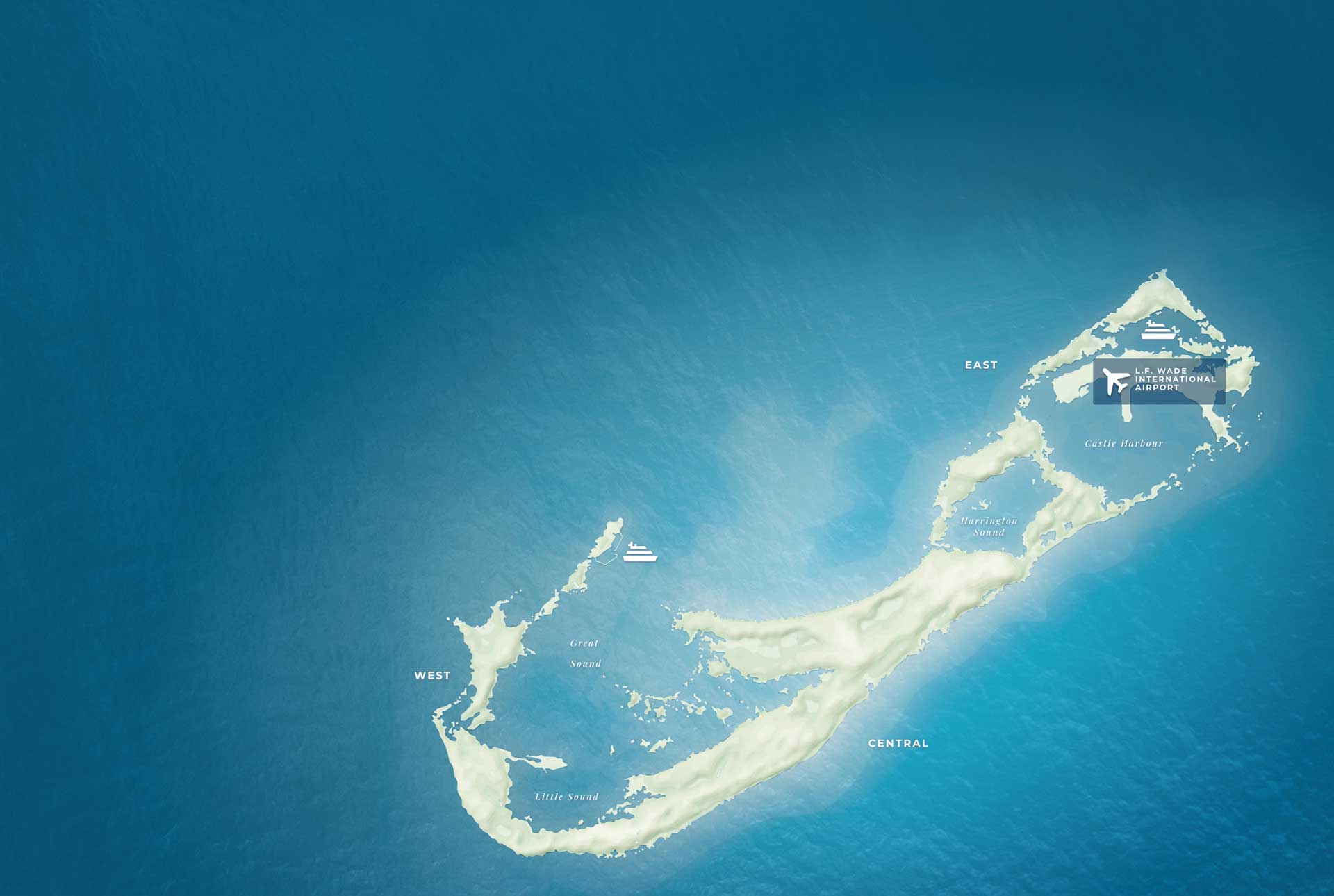 Bermuda At Its Best
Thanks to the Gulf Stream, Bermuda and its surrounding waters remain pleasantly warm well into the fall months, lending itself to the island's enduring love affair with all things aquatic. Learn more about the many ways to experience Bermuda's marine culture.
More of a foodie? With such a voluminous natural bounty from the land and the water, Bermuda is home to a blossoming food scene that comes to life in fall. Spiny lobster season draws locals to the surf, while pleasantly warm temperatures invite you to experience every meal al fresco.