Small, but mighty, Bermuda has always punched above its weight in the sporting world. Hosting world-class sporting events like the PGA TOUR and America's Cup as well as youth camps, sports conferences and tournaments, this 21-square-mile island's subtropical climate and breathtaking beauty make for an irresistible year-round setting for sports of all sorts. We invite you to be part of Bermuda's sporting legacy.
High-Profile Events
The flawless execution of the 2017 America's Cup race is more than a feather in our cap – it's a shining example of what can happen when you partner with BTA for an event. So, too, are the Howard University Training Camp that brought over 100 swimmers to the National Sports Centre. The USATF Bermuda Games saw 140 Olympians and world-class athletes compete on our newly resurfaced track, while the World Sailing Conference in 2019 brought influential sailing personalities from around the world to our shores.
World Rugby Classic

The World Rugby Classic allows you to get witness some of the recently retired stars of international rugby in a very relaxing setting.

This official PGA TOUR event at Bermuda's famed Port Royal Golf Course offers a backdrop of clear, blue waters and stunning greens.

Bermuda will once again host a leg of the World Triathlon Championship Series in 2022, with the best triathletes in the world. The island is an idyllic backdrop, with scenic and exciting running, swimming, and biking routes.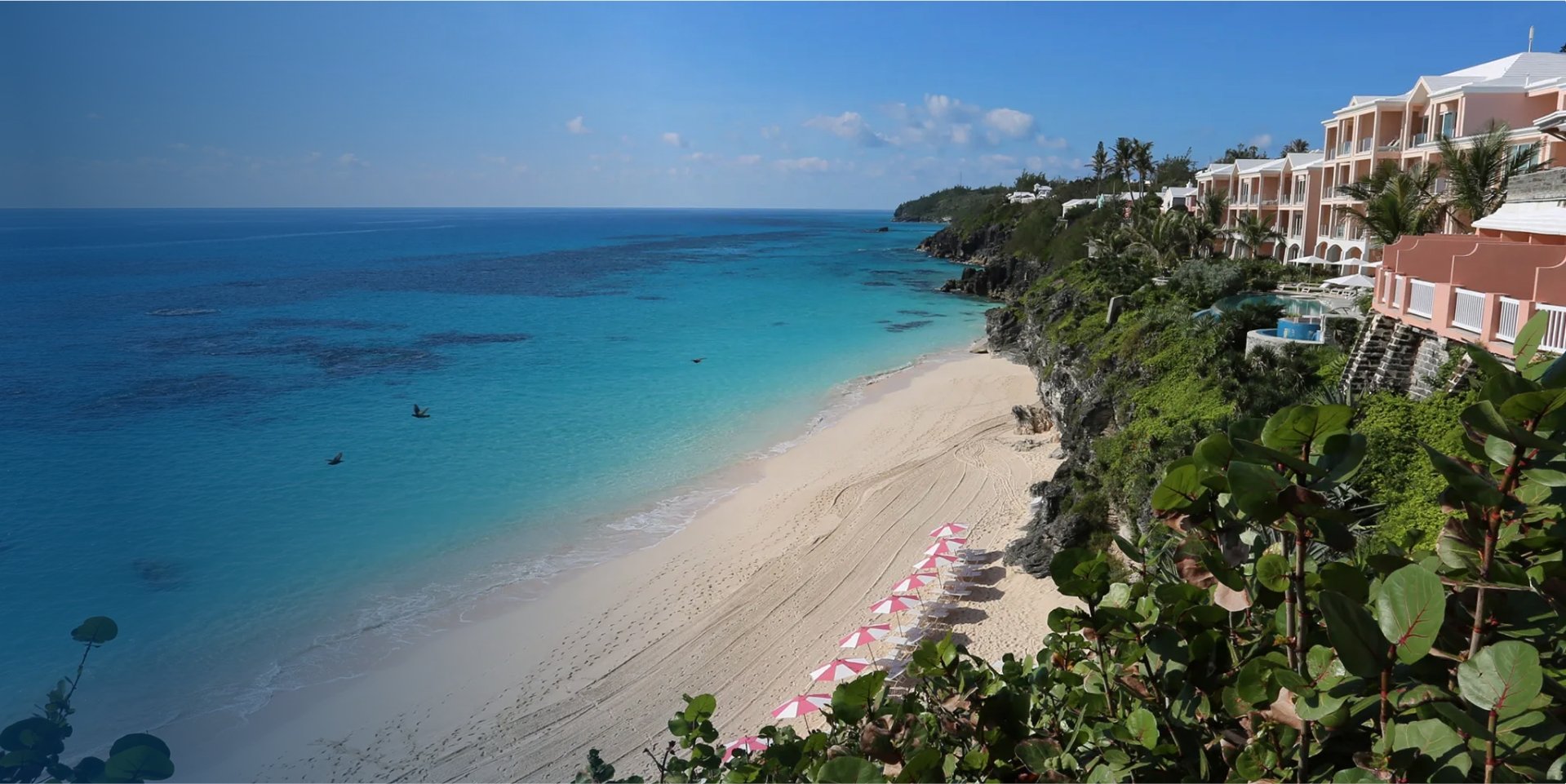 A Warm Island Welcome
With its diverse blend of cultural influences and a population of just 65,000, Bermuda has the feel of a laid-back small town with an exciting, international flair. It's an island known the world over for its warmth and hospitality; the kind of place where everyone you pass says "good morning." It's also an incredibly safe place for groups of all ages. The crime rate is low, as are risks arising from natural hazards.
Site Selection & Facilities
Bermuda has the capacity and infrastructure to host sports groups of many sizes and tiers, including pinnacle sporting events, professional tournaments and competitions, universities, camps and retreats, amateur clubs and groups. The island has hosted everything from the PGA TOUR Bermuda Championship to Olympic team training camps for elite swimmers. When you partner with BTA, you'll have a dedicated team with years of experience answering vital questions, making arrangements and connecting sports event organisers with resources they need to execute events, from RFP distribution to site inspections to lodging packages.
Sports Group & Event Planners Guide
Download our guide to planning a sports group trip or sporting event in Bermuda. Explore past events, facility information, and contacts to make your dream event a reality.
Other Sports
Rugby, soccer, cricket, lacrosse, track and field…no matter how you like to play, Bermuda's love of sport and breadth of facilities makes it a great place for your next event, tournament, or camp.
Contact the BTA Team
An award-winning US middle-distance runner with Olympian roots, the BTA's Director of Sports & Business Development, Hazel Clark and her team will help take your event to the finish line. Contact her to start planning today.
Start Planning
Sporting Event Facilities & Venues
View All