Discover our distinctive culture & timeless traditions.
Bright colours, rhythmic drums, unexpected flavours, and a style that's unmistakably Bermy: it's a mix of these traditions that makes up Bermuda's distinctive culture, proudly shaped by Black heritage. You're welcome to explore it all: live like a local, make new friends, hear generations-old stories, and invite a little bit of Bermuda into your heart. Grab a bite to eat at a mom-and-pop eatery, support Black-owned shops and businesses, and discover Bermuda's own African Diaspora Heritage Trail.
Sixty percent of Bermuda's population are people whose ancestry can be traced from the West Indies and West Africa, and the African Diaspora Heritage Trail is an interactive way to discover their story. Honouring the island's African heritage through museum exhibits and informative monuments across the island, these powerful reminders invite you to learn about the lives of enslaved people in Bermuda before emancipation.
Bermudians love to celebrate. You'll notice it as soon as you arrive – there's an upbeat, fun vibe in the air, no matter what time of year you visit. But when the holidays roll around or it's time for one of our festivals, the party is next level.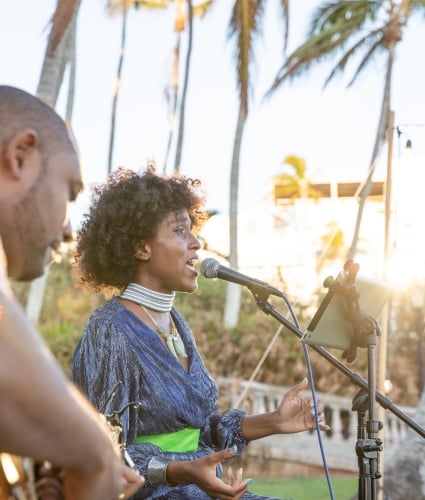 Live Music
Bermuda's irresistible rhythms can be found throughout the island – and they make it impossible not to start dancing on the spot. Chill out with some easygoing grooves at your hotel lounge or head to the Blue Waters Anglers Club during its weekly Friday night Fish Fry. For a daytime party with locals, Tobacco Bay Beach on Sunday afternoons is epic! If you suddenly hear a series of ear-piercing whistles or drums, you're in luck – a Gombey parade is likely to follow. The Gombey tradition is a mix of African, Native American, Caribbean, and British cultures dating back to the early 1800s, and you won't get to experience it anywhere but Bermuda!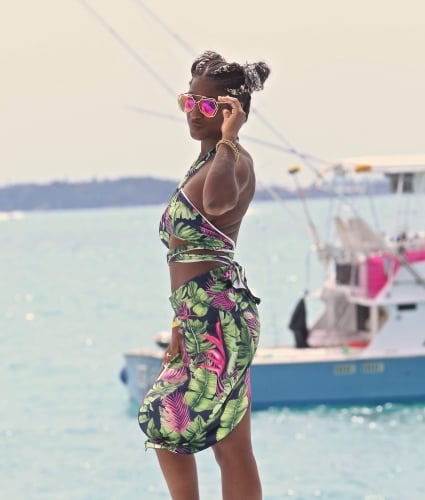 Fun on the Water
In Bermuda, the party takes to the sea. Ask a Bermudian about raft ups on Paradise Lakes, Admiralty House, or Mangrove Bay. Rent your own boat and join in. Or boat cruises – they'll likely recommend a 'Booze Cruise' or UberVida's Friday mini cruise, all departing from Hamilton. Expect lots of locals and fun! Sip, sing along, and sway to the music as you sail around the island's coastline.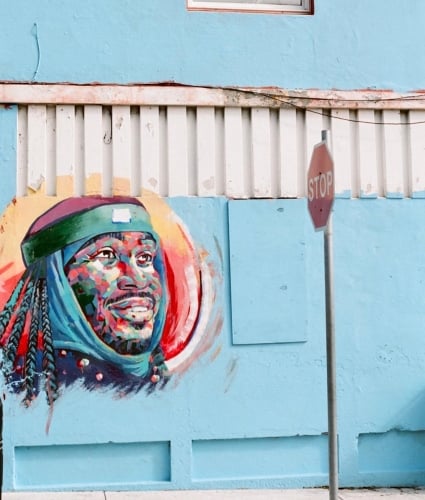 Street Art
Take a self-guided tour of the City of Hamilton's street art. Starting at the corner of Par-La-Ville Road and Church Street, don't miss the murals that flank both sides of the latter as you walk east toward City Hall. One block north of City Hall, find bold works by mother/daughter artists Charmaine Friday and Alshanté Foggo at the Hamilton Bus Terminal and Victoria Park, respectively. Further north, on Dundonald Street, find Robyn Hooper's angel wings ready to 'rest' atop your shoulders. A few blocks east, Manuel Palacio pays homage to Bermuda's football heroes on the wall of popular jerk-spot Jamaican Grill; nearby, Foggo's vivid interpretation of Bermuda's cultural icons, the Gombeys, climbs Till's Hill.