Article
The Best Secluded Beaches in Bermuda
Some beach days, you just feel like lounging on a secluded stretch of sand away from the crowds. These spots have got you covered.
Local Hotspots,
Natural Wonders,
On the Beach
All year long, Bermuda's beaches are a big draw for locals and visitors alike. While popular spots such as Horseshoe Bay and Elbow Beach provide ample amenities for a great day at the beach, with 75 miles of dramatic coastline, you can escape the crowds at some of the island's lesser-travelled bays.
Seek Seclusion at West Whale Bay, Southampton
A small beach with tremendous allure, secluded West Whale Bay and a nearby coastal bluff provides the perfect setting for romantic picnics – and vantage point for sunsets. 
Image credit: Vlad Klikfeld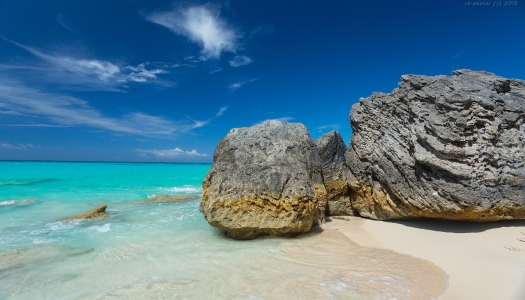 Find Serenity at Warwick Long Bay, South Shore
It's hard to believe you get so much of Warwick Long Bay to yourself, but Bermuda's longest shoreline offers an idyllic stretch of sand for sunbathing and swimming that's far from the masses thanks to its deep waters and a backdrop of steep shrubland.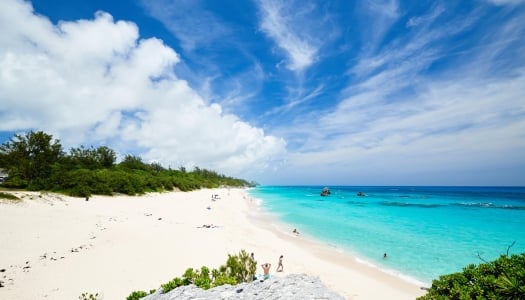 Experience Wile Bermuda at Southlands Beach, South Shore
The overgrown entrance to this wild and tranquil beach can be found opposite the tangled Banyan tree grove of the Southlands estate.
Swim With Colourful Creatures at Church Bay, Southampton
The only crowds you'll find at Church Bay are the abundant angelfish and parrotfish. This bay is a snorkeller's paradise thanks to a network of shallow reefs that nurture marine life while sheltering swimmers from ocean waves.
Explore Cooper's Island Nature Reserve, St. David's, St. George's
Composed of eight pristine beaches, Cooper's Island is a treasure trove of eco discoveries and rare quietude. For decades, it was off limits, occupied by the U.S. military before opening to the public in 2011.