Article
Bermuda Cuisine: Fish & Seafood
It's been said that Bermudian food is as diverse as the island's history and heritage. What better way to experience Bermuda's mosaic of cultural influences than through dishes that are prepared with fish and seafood sourced right from the crystal clear surrounding ocean?
The flavours of Bermuda are diverse, blending culinary influences, ingredients and techniques from the Caribbean, British, West African, Native American and Portuguese. Sample these classic Bermudian specialties and check out the inventive spins that chefs throughout the island are bringing to the table.
BERMUDA SPECIALTIES
You'll taste the various ethnic influences in these typical Bermudian dishes.
THE CODFISH BREAKFAST
On Sunday mornings, join locals for a hearty codfish breakfast – a heaping plate full of boiled or steamed salt cod with boiled potatoes, onions, sliced bananas, a hard-boiled egg and avocado slices. You can then top this with your choice of tomato or butter onion sauce. Sure, it sounds like a plate full, but you have got to give it a try! Bouchée, Paraquet, and Speciality Inn are recommended places to try this traditional weekend breakfast.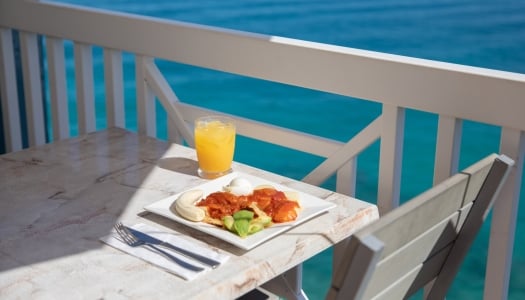 FISH CHOWDER
If there's a quintessential Bermuda dish, it's this – an aromatic blend of seafood and spice that often includes potatoes, tomatoes, onions, carrots, green peppers and celery. You might think of it as Bermudian gumbo. Every recipe is slightly different, but the one thing they all share is the island's own Outerbridge's Original Sherry Peppers and black seal rum, which add the chowder's distinctive flavour and fire.
BERMUDA FISH CAKE 
A Bermuda codfish cake is a blend of codfish, spices, and mashed potatoes, which are made up into a patty and fried until it is golden delicious with a little crunch on the outside. This dish is served year-round, most popularly on a bun with lots of condiments. During the Spring in the lead-up to Easter, locals switch it up and serve their fish cakes on hot cross buns. The sweet and spicy bun gives the dish a little something special for the kite-flying season!
THE FISH SANDWICH
From no-frills joints to fine dining bistros, the fish sandwich is a menu staple in Bermuda. The basic recipe is usually the same island-wide: deep-fried fillets of fish with tartar sauce piled on raisin bread or whole-wheat toast. Go for "the works" and add on lettuce, tomato, grilled Bermuda onions, cheese, hot sauce and coleslaw. An off-the-beaten-path gem, Art Mel's Spicy Dicy is known for offering one of the best fish sandwiches in Bermuda (and some say, the world).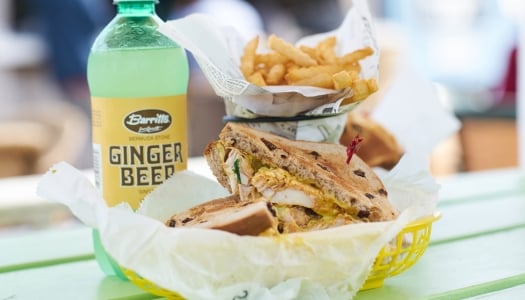 LOCAL FISH & SEAFOOD DISHES
These fish and crustaceans will tantalise your tastebuds as they take centre stage in Bermuda's appetite-pleasing dishes.
SPINY LOBSTER
From September through March, you'll find spiny lobsters in nearly every restaurant such as Lobster Pot, Wahoo's and Blû along with grocery stores on the island. This delicacy is smaller than its Maine counterpart and doesn't have claws, so most of the tender, flavourful meat is found in the tail. Bermuda chefs often mix spiny lobster into chowder, tacos and pasta sauces, but it's just as delicious with a brushing of butter.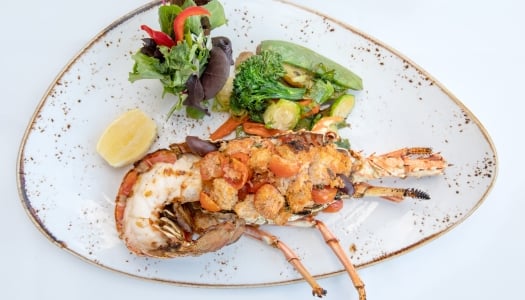 ROCKFISH (BLACK GROUPER)
In Bermuda, rockfish refers to black grouper, a staple of island recipes and menus. Try it "Bermuda style" – pan-fried with grilled bananas and toasted almonds in a lemon butter sauce.
YELLOWFIN TUNA
Yellowfin tuna are a mainstay of Bermuda's waters in the spring and fall; the largest caught here weigh around 200 pounds. Made into steaks and pan-seared, the fish is a favourite of both locals and visitors.
GLASSEYE SNAPPER 
Found in tropical seas all over the world, the glasseye (also known as the catalufa) is not actually a snapper; it's a member of the bigeye family of fishes. Divers love to see colourful glasseyes in Bermuda's reefs – and diners relish the buttery smooth flavour of the fish's white flesh.