Article
Discover The African Diaspora Heritage Trail
Walk in the footsteps of legendary Bermudians of African descent who forged great legacies in the face of persecution.
Itineraries,
People & Culture
Roughly 60 percent of Bermudians have African ancestry; many are descendants of enslaved persons from the West Indies and West Africa brought here during the 18th Century. From Dockyard to the Town of St. George, see their experiences – and the history they made – come to life on a tour of the African Diaspora Heritage Trail.
West End
Exploring enslavement from the nation's founding to Emancipation.
THE NATIONAL MUSEUM OF BERMUDA
At the National Museum of Bermuda, head to the first floor of the Commissioner's House and explore an exhibit devoted to 200 years of enslavement in Bermuda from the early years of settlement after 1612 through Emancipation in 1834. Showcasing the artisan and maritime occupations of Bermudian enslaved and free men, this exhibit offers first-person narratives, images, objects and shipwreck artefacts, all detailing the evolution of trans-Atlantic enslavement and its links to Bermuda.
To book a tour of all of the West End's African Diaspora Heritage Trail sites, contact Island Tours.
COBBS HILL METHODIST CHURCH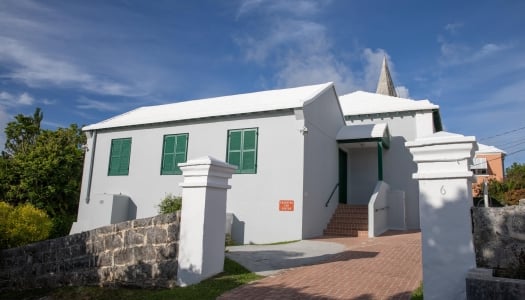 A powerful reminder of the hardships of slavery, this sculpture by local artist Carlos Dowling depicts an enslaved grandmother standing defiantly before her executioners. Her name was Sally Bassett, and in 1730, she was burned at the stake for allegedly leading a rebellion, encouraging others to use poisons to harm their enslavers. Sally maintained her innocence 'til the end, and over the centuries she has become a symbol of resilience and defiance in the face of injustice. It is said that a Bermudiana – the national flower of Bermuda – grew from her ashes. The 10-foot statue paying tribute to her stands on the grounds of the Cabinet Building in Hamilton.
Find it at 105 Front St. in City of Hamilton.
Central Bermuda
From historic buildings to symbols of resistance.
MARY PRINCE'S HOME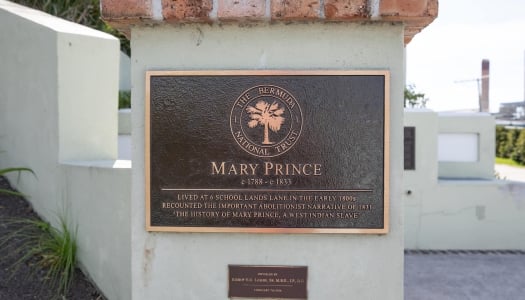 Mary Prince was born into slavery in the late 1780s and went on to become a celebrated abolitionist for her published account of life in bondage, which included her time in Bermuda. The History of Mary Prince marked the first time an enslaved Black woman published an autobiographical account of her experience. Prince was born at Brackish Pond, and this Pembroke home was where she lived.
To commemorate her life and contribution to the abolition of slavery in Great Britain and all British colonies (Bermuda being the first British colony), a holiday has been named in Mary's honour. Mary Prince Day is the second day of a two-day historic holiday called Cup Match where Bermuda celebrates the emancipation of those enslaved on her shores in 1834. There is also a public park at Devonshire Bay that bears her name in dedication to her legacy.
BARR'S BAY PARK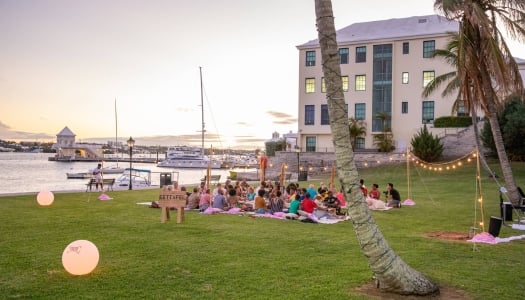 This scenic spot right off of Front Street has deep ties to Bermuda's African heritage. In 1835, an American schooner named the Enterprise landed here, sent off course by a storm. Onboard were 78 enslaved men, women and children. Since slavery had been illegal in Bermuda since Emancipation a year earlier, members of a "Friendly Society" in Bermuda took the ship's captain to court and soon the enslaved on board were given a choice: return to the United States or stay on in Bermuda and be free. Almost all opted for the latter – and their descendants still live here today. "We Arrive," a striking statue, graces the park to commemorate this event in our history.
"AGAINST DA TIDE"
Created by Bermudian artist Bill Mussey Ming, "Against Da Tide" is a sculpture you'll find on Hamilton's Front Street depicting six men battling against the tide aboard a small boat. The poem on its accompanying plaque spells out the message of courage and togetherness:
On dis boat of optimism/hope
Sit a crew linked by a rope
With courage n pride
'gainst da tide dey ride
...Holding steady n pullin together
Makin it thru stormy weather
Even dis ill wind
Couldn't alter their course
Because dis vessel's for u-u-n/yours
For 'gainst da tide
Is a metaphor
for survival
Find it at 37 Front St. in City of Hamilton.
"WHEN VOICES RISE" STATUE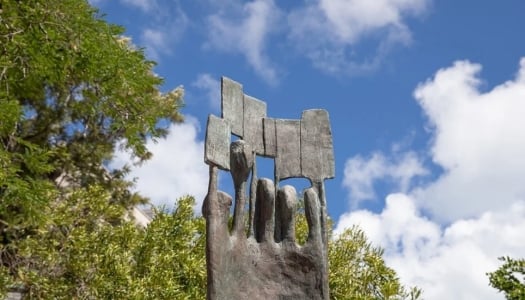 More than a century after slavery was abolished in Bermuda, segregation remained a scourge for the island, much as it did in the Southern U.S. during the Jim Crow Era. During the Theatre Boycotts of 1959, Bermudians of African descent rose up against racial segregation – and won. This statue in Hamilton's Wesley Square, created by artist Chelsey Trott, commemorates those acts of civil disobedience.
East End
Storied structures and solemn seaside monuments.
TUCKER HOUSE MUSEUM IN BARBER'S ALLEY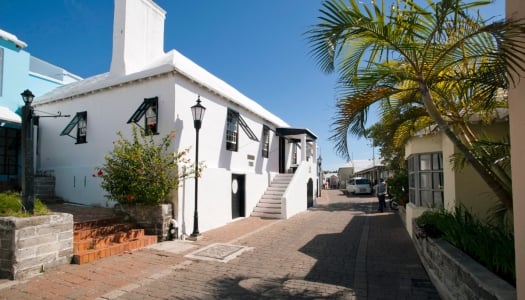 The Tucker House, built in the late 1700s in the historic Town of St. George, is filled with stories from Bermuda's past. But one of the most fascinating is that of Joseph Hayne Rainey, who was formerly enslaved in the American South and at age 14 his father not only bought his freedom but also taught him the barber's trade. In 1862, during the Civil War, Rainey and his wife Susan escaped the South and sailed to Bermuda. Rainey opened a barbershop in the kitchen of the Tucker House – and indeed, that's how Barber's Alley got its name. Cutting hair wasn't his true calling, however. When the war ended, Rainey returned to Charleston, SC, and in 1870, he became the first African American member of the U.S. House of Representatives – and was re-elected four times.
PILOT DARRELL'S SQUARE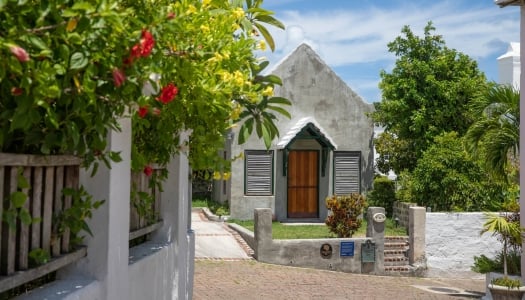 Also located in St. George's, at the end of Silk Alley, you'll find Pilot Darrell's Square, named for James Darrell, one of Bermuda's most legendary seamen. While he was enslaved, he earned fame for expertly piloting the 74-gun HMS Resolution through the treacherous reefs off of Bermuda in 1795. Fame wasn't all he earned, though. The powers that be were so impressed with his superior navigation skills that Darrell was granted his freedom after his daring feat. He subsequently bought a house in what is now Pilot Darrell's Square, becoming the first documented Black homeowner in Bermuda. His direct descendants still reside there.
BERMUDA HERITAGE MUSEUM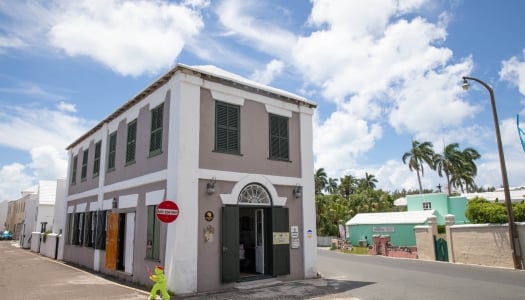 The Bermuda Heritage Museum highlights the social, cultural and political achievements of Black Bermudians. During your visit, you'll learn the history of Cup Match (the a two-day cricket game match which includes a public holiday celebrated celebrating during the Bermuda's Emancipation and Mary Prince Day holidays), Bermudian Black lodges and the 1959 Theatre Boycott, the event that ultimately ended segregation in Bermuda.
BRIDGE HOUSE GALLERY / STATE HOUSE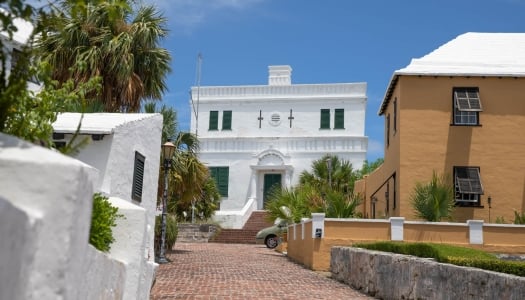 This beautiful structure in the heart of St. George's dates back centuries, and served as a home to some prominent Bermudians, including a governor. Now the site of a gallery full of island-inspired works of art, the house was likely built by enslaved labourers.
JEFFREY'S CAVE, SPITTAL POND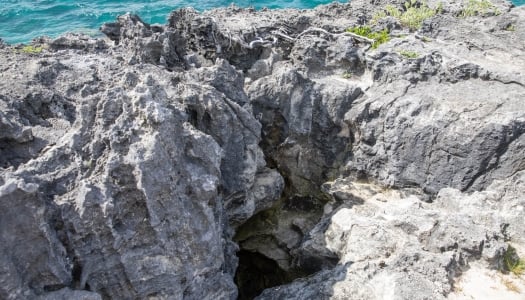 Fleeing the confines of enslavement on a 21-square-mile island was not an easy feat. Yet prior to Emancipation, at least one enslaved Bermudian made a brave attempt to do so. This site pays tribute to an enslaved man named Jeffrey, who managed to escape his captivity at this seaside hideaway. Jeffrey survived in a cave inside Spittal Pond Reserve – the island's largest nature reserve – for a month before being recaptured and returned to enslavement.
LOST AT SEA MEMORIAL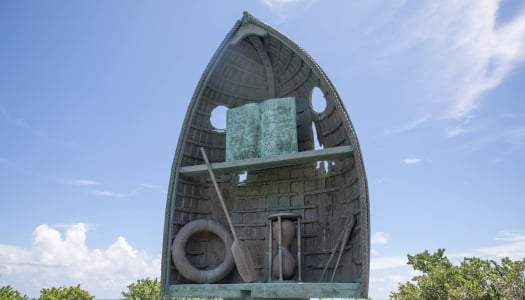 Prior to Emancipation, the island's enslaved individuals as well as free residents of African descent embarked on fishing and whaling vessels. Whether they were voluntarily at sea or not didn't matter when it came to many of their fates. Due to rough seas, many were forever lost. This monument pays tribute to those who never returned from their maritime voyages.
To book a tour of the East End's ADHT sites, contact Kristin White.
VERDMONT MUSEUM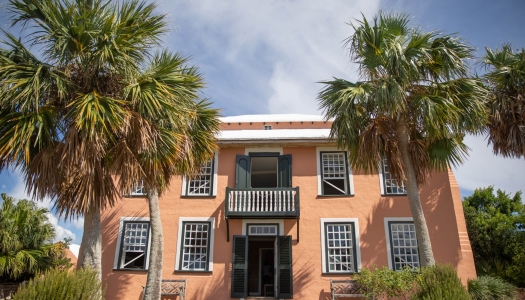 Built by enslaved labourers in 1710, this historic house in Smith's Parrish is now a museum operated by the Bermuda National Trust. On the western side of the property, the separate kitchen cottage of this garden estate is a vestige of enslavement – it was once the work site of enslaved individuals.
To book a tour of Central Bermuda's ADHT sites, contact Titan Express.