List
Wellness in Bermuda: 8 Ways to Stay Healthy on Vacation
Expansive trails, stunning nature reserves, sea to table dining, local farmers' markets, and an array of year-round outdoor activities – it's all here. Maintaining a safe and healthy lifestyle out here is not only a breeze, it's part of our DNA. Try these wellness activities on your next visit.
Beyond the Beach,
Natural Wonders
1. Our Spas Are Pure Bliss
Whether you want to soothe your sore muscles after a long hike or rejuvenate with heavenly skincare treatments, Bermuda's spas offer the pampering you crave in settings that include a sparkling cave and a coastal bluff.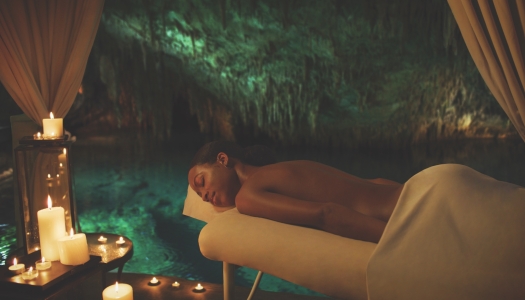 2. The Yoga is Otherwordly
Practise sun salutations on a dramatic cliffside overlooking turquoise waters and pink-sand beaches. Test your balance with a warrior-pose sequence atop a stand-up paddleboard in a gentle bay. Local yoga studios offer these experiences and more. Attend a class, or book a private session in a blissful outdoor spot.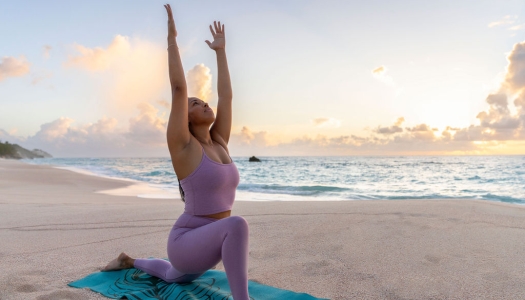 3. Explore Our Running & Hiking Trails
Out here, an array of trails offers runners and hikers alike magnificent vistas of Bermuda's sparkling coastline and unique architecture. Chief among these is the Bermuda Railway Trail. The former railroad has 18 miles of paths across the island, and brings those who traverse it to some of the island's most photogenic panoramas. There's also a great trail along the South Shore beaches -- perfect for a "runcation". Or, hike at pristine Spittal Pond, the island's biggest nature reserve.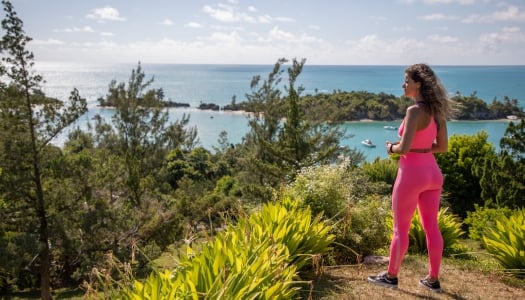 4. Our Serene Waters Are Perfect for Paddleboarding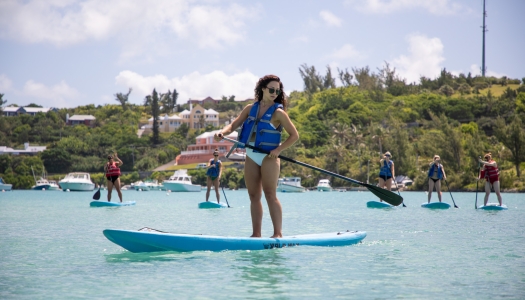 5. Enjoy Our Local Cuisine
Bermudians take great pride in their cuisine as well as their sustainability efforts, and celebrate seasonal foods like loquats and Surinam cherries, which you can find at the Farmer's Market every Saturday at the Bermuda Botanical Gardens – either on their own or as part of a scrumptious local recipe. (See Bermuda food by the season.) Seafood lovers can savour spiny lobster from fall to spring, and sample lionfish, the dangerously invasive species that is threatening reef ecosystems worldwide, including Bermuda's.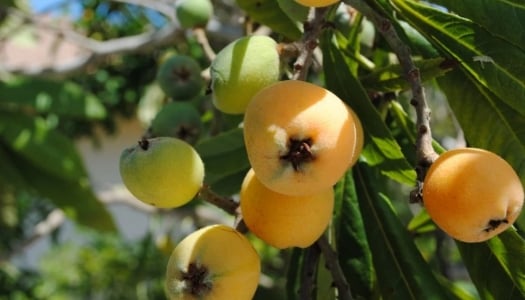 6. Join a Foraging Tour With Wild Herbs & Plants of Bermuda
In Bermuda, it's never just a walk in the wilderness, especially when you join a foraging tour with Wild Herbs & Plants of Bermuda. Founder and vegan chef Doreen Williams-James leads you on a 1.5-mile walk amid a beautifully wild Bermudian landscape, where she shows you edible and medicinal plants that grow along the way. Afterward, you'll sample delicious plant-based dishes that use these ingredients.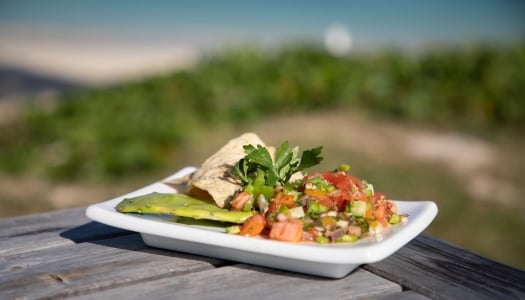 7. The Meditation Spots are Transcendent
From atop cliffs with magnificent views of turquoise seas at Admiralty House Park to inside the mysterious walls of the Unfinished Church, there are plenty of places to practice mindfulness across the island. Whether you choose to chant your mantra at sunrise or sunset, there's a beautiful spot waiting. Be here now.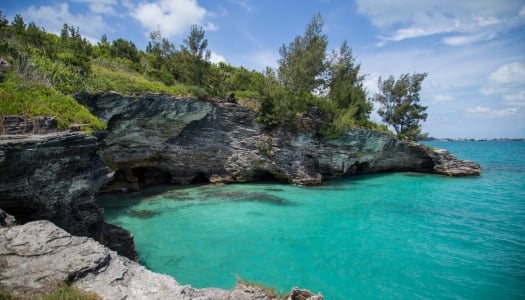 8. Eateries Offer Plenty of Healthy Fare
Whether you're fueling a morning yoga session or recovering from a rigorous run, nutritious food that won't weigh you down is on the menu at restaurants island-wide. Vegan options here abound: indulge in a vegan brunch at Village Pantry (avocado toast? Yes, please!) or spice up your day at House of India (see more about vegan food in Bermuda). Pescatarians will find seasonal sea-to-table menu items. Feel like making your own seasonal creation? Pick up ingredients at the weekly farmer's market at Bermuda Botanical Gardens.