Article
International Women's Day
Every year on March 8th we celebrate all women, all careers, all friends, and all family! This year the theme of International Women's Day is Embrace Equity, and for this reason, we have selected a few leading ladies who are pushing boundaries in traditionally male-dominant roles in the tourism and hospitality industry and shared their stories.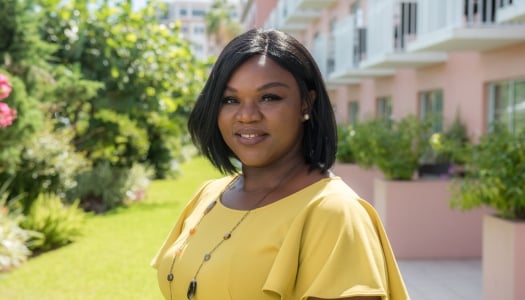 D'ESTA ASCENTO
Assistant Director of Engineering at Hamilton Princess & Beach Club
In 2015 I started my career as a Facilities Administrator for the engineering department at the Hamilton Princess. I have worked my way up through managerial positions to become the Assistant Director of Engineering. This role is a non-traditional, and male-dominant, hospitality role.
 
Initially, a few members of my team, contractors and vendors provided some obstacles for me to overcome. I was often over-looked and ridiculed   with disheartening and quirky comments/questions like "Can I speak with   the person in charge?", "Does she know what she is doing?", "Where is her pink jumpsuit?". This opposition was difficult, but it strengthened my endurance and fortified my ability to adapt to adverse environments. 
My tenacious nature to do my best and prove that I'm the right person for the job has garnered support and earned me the respect of my entire team, colleagues, and industry associates. Today, I am grateful that I weathered the course.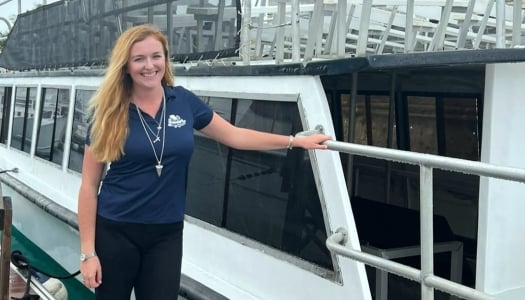 ZOE CARSWELL
Boat Captain for Consort Cruises
I originally started working on tour boats in 2012, when I was 18. In 2017, following America's Cup, I decided to pursue a full-time career in the tour boat industry and sat my pilots test that summer. Since then, I have been a Captain and I am now also a manager of Consort Cruises. In the future, I hope to own my own tour boat company. 
 
I have always enjoyed working with visitors and showing them the best parts of Bermuda. I feel extremely grateful that I had support from my employers and colleagues who encouraged me to get my license. I have never been told I couldn't or shouldn't because of my gender.
Although female boat captains are traditionally not the norm, I love the opportunity to encourage and train young Bermudians, especially other women, to pursue a future in this industry.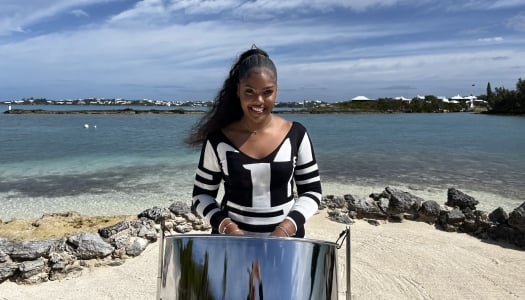 LAREE TALBOT
Steelpan Player
Currently, there are no other professional female Pannist in Bermuda, and I am not sure why I am the only one. Steelpan is a very unique art form and even though there have been many that have learned the art very few stick to it and go on to play professionally. I have used it as a form of expression and over time I fell in love with it and have developed great skills. 
Since I started learning the steelpan in primary school I have not stopped! As a professional player I have been playing for about seven years and I typically play for weddings, cocktail hours, and birthday parties. 
Along with the fact that I am the only female player, I am also one of the only pannist that plays a huge variety of music genres that people of all age groups can relate to, and people really enjoy that.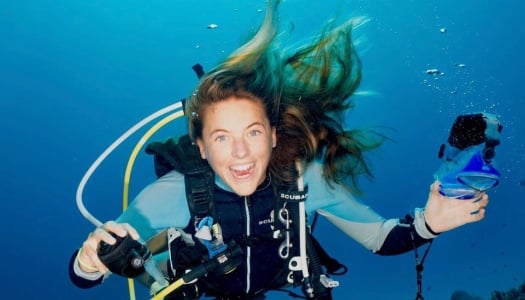 HOLLY WAKELY
Divemaster
My family has always been really into diving, so naturally, from a young age I was in the water and learning to dive. I have been breathing compressed air since the age of four! I got my first professional certification at 18 and have been a dive instructor for three full years. 
I think the dive industry is diversifying and that is good because it really is a sport for everyone. 
I love my job so much I don't see it as a career, I see it as a lifestyle. To this day, I have gone on 1568 dives, that's over 65 full days underwater. I've done most of my diving in Bermuda and around the Caribbean, but it is my dream to dive under the ice in Antarctica!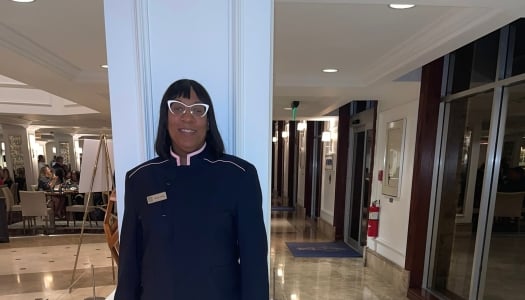 ROSE DAVIS
Bellwoman at Hamilton Princess & Beach Club
As a driver for the hotel, I used to speak to the people out at the front of the hotel a lot. One day, the Bell Captain at the time, asked me if I would be interested in becoming a Bellman. Knowing that this was traditionally a male role, I hesitated and thought about what that would mean. After some time, I thought that it would be a good challenge for me because I love customer service roles. 
 
I have been in this post for four years now and I love the challenges that it brings. I love interacting with the guests and helping them. I do anything from taking their luggage to their room and assisting them with transportation to suggesting local attractions and entertainment options. I enjoy turning moments into memories!
 
I have met some wonderful guests who I have formed good relationships with by remembering birthdays and helping to celebrate special events.
 
My colleagues are an awesome group of guys, and I am proud to be a part of the team.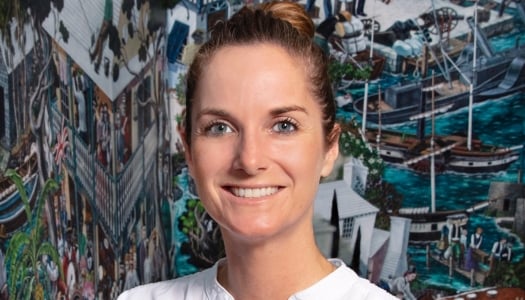 ELENA STRONG
Executive Director at the National Museum of Bermuda
As Executive Director, I am responsible for planning and directing all museum activities and operations. My recent focus has been on shifting how history is shared and taught in Bermuda through participatory and transformative learning approaches. Along with my team, we aim to ensure Bermuda's history, and the multiple perspectives of that history, is part of every educational journey on the island.
 
Museums are vital spaces for education, civic engagement, holding our collective memory and heritage, building knowledge and sharing our history. I am honoured to be in this role and to work with a dedicated, professional and passionate team at the National Museum of Bermuda.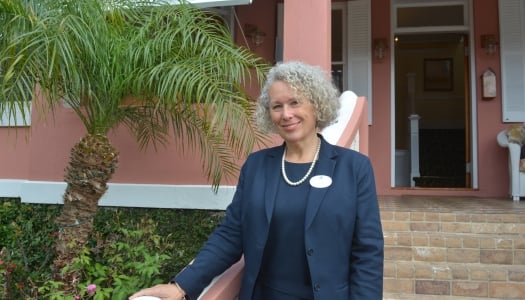 THERESA HARNEY ZUILL
General Manager at Royal Palms Hotel 
My introduction to hospitality began at a young age with various summer jobs. After studying hospitality at Bermuda College, I began my career at one of the hotels in 1987.
After close to 20 years in the industry, I was fortunate enough to join the small boutique hotel The Royal Palms as Assistant Manager. I have been General Manager since 2016, which now also includes our sister property Oxford House. 
Hospitality for me is not an occupation. It's who I am. It's believing in the product - It's being proud of our Bermudian history and sharing it with our visitors.