Article
5 Reasons To Make Bermuda Your Next Girls' Trip Destination
Discover a destination where you and the girls can truly escape your everyday routine. Let your hair down, slow down to the island life pace, and find the adventure you didn't know you were missing. Whether you are looking for a quick weekend hop or a longer escape, Bermuda has the essential components for every girls' trip.
Beyond the Beach,
Friend Getaways,
Travel Tips
Gather the girls for a getaway that will guarantee a good time and plenty of opportunities to make memories with your besties. Here are the top reasons that Bermuda is a great choice for your next gal pal vacay. 
 
1. TRAVELLING HERE IS EASY
Did you know it is faster to fly to Bermuda than it is to drive from NYC to The Hamptons? But with plenty of flights from East Coast gateways and the U.K., your girlfriends don't have to live close together to meet here. It takes only 2-3 hours to arrive in Bermuda from cities like New York, Boston, Philadelphia, Charlotte, Atlanta, Toronto, and 7 hours from London. Start your travel planning here and check out which flights are best for you and your friends.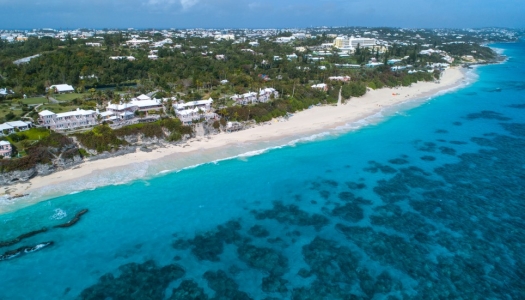 2. GENUINE HOSPITALITY AND FRIENDLY PEOPLE
Practice your 'Good Morning' and 'Good Afternoon' because greetings will be a regular occurrence. No matter where you go, you'll be surrounded by welcoming people and smiling faces. Bermudians have a reputation for being friendly, proper, and laid back. Also, with its British heritage, everyone speaks English making things it easy to travel around and speak to the locals. Don't be afraid to ask directions, or even for a hidden gem from just about anyone in the street.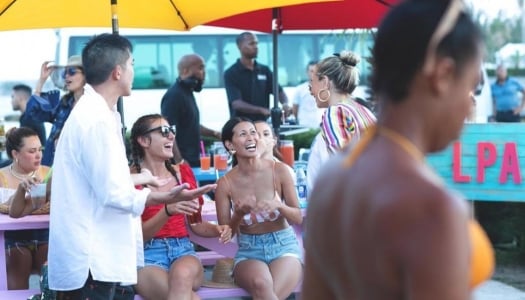 3. COLOURFUL CULTURES PAIRED WITH UNIQUE CULINARY TRADITIONS
You can relax on the pink sand beaches, but you can also get lost in a culture that is totally unique. Thanks to a unique blend of Caribbean, British, and African American roots, Bermuda offers a world of experiences to all who visit. From colourful festivals to fun street markets and historic forts and towns, you'll leave with long-lasting memories. Bermudian cuisine has a unique blend of flavours that you won't find anywhere else. Some dishes you just have to try to understand how the flavours work together, but trust us, you don't want to miss traditional dishes like the fish chowder, fish sandwich and codfish and potatoes (do you see a theme here?). If you're looking for a touch of class, don't forget to try a British high tea.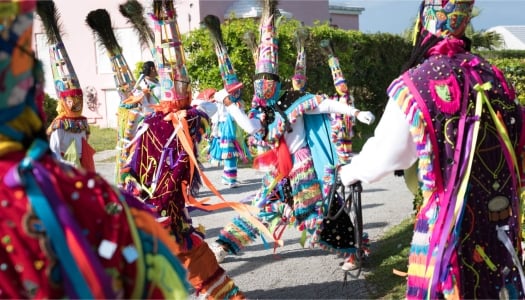 4. 21-SQAURE MILES OF PURE ADVENTURE
Nothing brings friends closer together than a good adventure! With beautiful scenery at every turn, and nowhere deemed off-limits, there is no shortage of places to explore. Gather up your crew for a hike along nature trails, sandy beach paths, or the railway trail; an 18-mile path that takes in forts, coastal scenery, great nature and food stops too. For water-based fun, there are kayaks, jet skis, stand-up paddleboards, sailing, and incredible snorkelling and diving amongst the coral reefs. If you'd prefer a bit of friendly competition, play tennis, pickleball or a round of golf on Bermuda's world-class courses. For the extra brave, there's the local tradition of cliff jumping - find a good spot to take the plunge!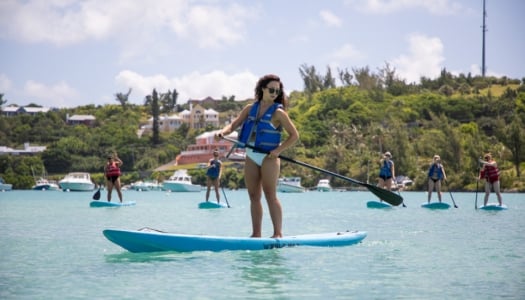 5. RELAX AND UNWIND
Life catches up to us quickly, but with the right getaway, you can look after your mind and body while connecting with your girlfriends. For total body relaxation, book into one of the many spas. You can spend a day getting pampered and relaxing in the sun. Or perhaps you would prefer to organise a private yoga class at a unique island location to find space in your mind and movement in the body.
You can also relax while listening to the soothing sounds of gentle waves breaking while sipping on a sweet Bermuda cocktail. There is nothing quite like catching up with friends with your toes in the sand. 
Need help planning a girls' getaway to Bermuda? Check out our planning essentials or leave a message for us on Facebook or Instagram.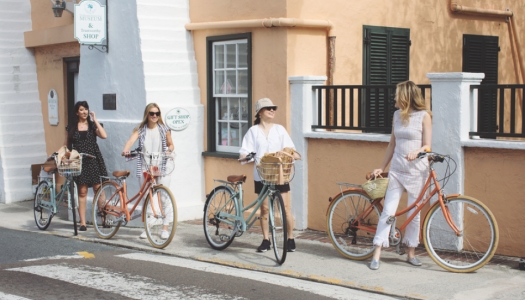 Common Questions
1. Horseshoe Bay Beach: One of Bermuda's most famous and beautiful beaches, Horseshoe Bay is a popular destination for girl trips. The pink sand, crystal-clear water, and picturesque rock formations make it a perfect spot for relaxation and sunbathing.

2. Hamilton: The capital city of Bermuda, Hamilton, offers a vibrant atmosphere with its colourful buildings, charming streets, and waterfront views. It is a great place for shopping, dining, and exploring local culture.

3. Crystal Caves: Located in Hamilton Parish, Crystal Caves are a stunning natural wonder that should not be missed. These underground caves feature crystal-clear pools, dramatic stalactites, and beautiful rock formations, making it an exciting and unique destination for girl trips.

4. Royal Naval Dockyard: Situated at the western tip of Bermuda, the Royal Naval Dockyard is a historic site that offers a variety of attractions, shopping, and dining options.
SHOW +
Planning a successful girl trip to Bermuda involves several steps. Here's a guide to help you plan your trip effectively:

1. Decide on the travel dates: Coordinate with your friends to find a time that works for everyone. Consider factors like work schedules, school holidays, and budget.

2. Research accommodations: Look for suitable accommodations in Bermuda. Consider factors like location, amenities, and budget. Popular options include hotels, resorts, vacation rentals, or even Airbnb.

3. Book flights: Look for flights to Bermuda and compare prices from different airlines. Consider factors like direct or connecting flights, travel time, and cost. Book the flights that best fit your schedule and budget.

4. Plan activities: Research and create a list of activities and attractions you and your friends would like to experience in Bermuda. This could include exploring pink sand beaches, visiting historic sites like the Royal Naval Dockyard, or enjoying water sports like snorkelling or diving. Make sure to leave some free time for relaxation and leisure.

5. Make reservations: Once you have a list of activities, make necessary reservations in advance. This could include booking tours, spa appointments, restaurant reservations, or any other activities that require advance booking.

6 Pack appropriately: Check the weather forecast for Bermuda during your travel dates and pack accordingly.
SHOW +