Article
A Home Away From Home
Bermuda Inspirers with Jenita and George Dyer
The best way to learn the lay of the land is from the locals. When you stay at Lemon and Ginger, Jenita and George Dyer will make sure that you are privvy to the ins and outs of the Bermuda lifestyle, with a fully authentic experience. They will take you on a tour of the neighborhood, set you up with your transport and even tell you a few secret spots to escape the crowds and experience Bermuda as the locals do.
Bermuda Inspirers,
Local Hotspots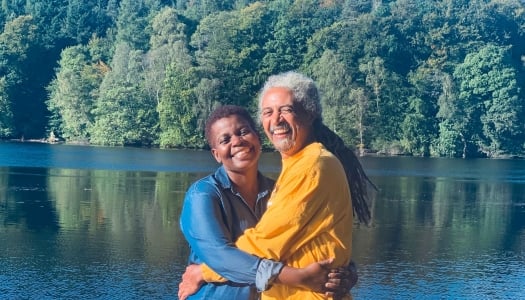 We asked Jenita to share more about what inspires her and George to share their home and their lifestyle with visitors from around the world. 
What does a day in the life of Jenita and George look like?
A day in our life looks nothing short of beautiful.  Both of us were born and raised here our whole lives and we do not take that for granted. George is an avid fisherman and I have my 9-5 job, but I really enjoy my side hustle of running a guest apartment.  While hosting, you can find me giving tours or serving our visitors and guests out at our concession stand located at Admiralty House Park.
What do you love about owning a vacation rental?
I was formally trained in hospitality and worked in tourism during the early days of my career, so when I heard about this model of renting, I couldn't wait to try it out - and now I'm hooked on hosting visitors, remote workers, staycationers and anyone in between.  Sometimes people just come for a respite, and we love to make sure they feel right at home.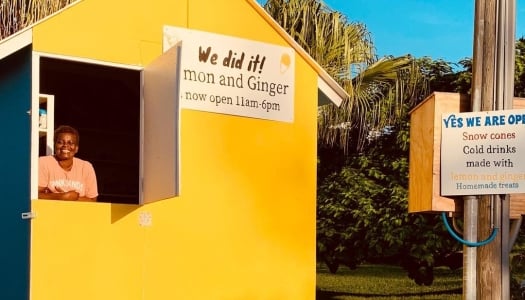 What kind of experience do you offer?
We love to curate a stay in Bermuda that leaves anyone who comes through our doors wanting to come back for more because they felt so well taken cared of and special. This is important to us as we want everyone to feel like they belong here.
What do you think people enjoy the most about Bermuda?
Hands down, it's the people.  Yes, Bermuda has lots of beautiful places, but people tell me that it is the Bermudians that really enhance the overall visitor experience.
What is your favourite Bermudian food?
My favourite Bermudian dish is peas and rice.  My Nana introduced it to me as a child and I loved her recipe, so I learned it and now I make it on a regular basis. Fun fact: when George and I met he told me that peas and rice was his favorite dish. I was like Bingo! He's a keeper.
What is your favourite spot in Bermuda to relax?
Admiralty House Park is by far my favorite, which is why I love to promote it so it can become everyone else's favorite spot too.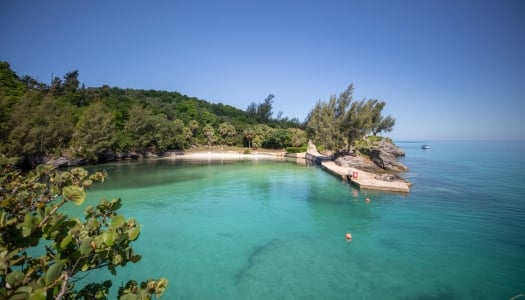 What do you think is the most authentic Bermuda experience?
I think Bermuda's most authentic experience is following and dancing along with the Gombeys.  This experience never grows old for me.  If you end up following the Gombeys with me, you will definitely need a good pair of shoes, some rhythm and a lot of time because we will be dancing through various neighborhoods behind them for hours.
What is your favourite Bermuda Holiday? What do you love about it?
Cup Match!  I love the game, I love the atmosphere, I love the food, I love the fashion and I love a little Crown and Anchor.
Outside of work, what is your favourite thing to do in Bermuda?
My favorite thing to do in Bermuda is to explore. I love getting up early mornings with my adventure buddy and just exploring parts of Bermuda that I don't get to very often. One year my friend Thommy and I put together a schedule and explored all the reserves around Bermuda. One of them we had to get to by boat!
What your favourite Bermudian word(s)? OR What word do you think sums up Bermuda?
"I'm going dawn de road", now that's a classic, and it rolls off our tongues like nothing.
Explore More Bermuda Inspires Stories 
Spend just two minutes with Weldon and you will have a new Bermudian friend for life. Weldon loves to spread joy through his personalised eco-tours sharing his wealth of knowledge on the island.

Sourcing fresh ingredients and creating juices, syrups, bitters, and purées is a big part of Dan's prep for a busy evening at the Sunken Harbour Club cocktail bar at Cambridge Beaches Resort. Dan is an expert mixologist with a passion for sustainable living and local produce.

As a natural-born creative, Tyka connects things that require artistic nurturing to work together. As a practice, Tyka dreams, usually about food as an entity of her belonging. Her relationship with food drives the passion that is evident in every dish she creates.