Article
Celebrate Life's Milestones in Bermuda
Life is full of moments that shape our journey. From graduations to retirements, each milestone stands as a significant chapter in our lives and deserves a celebration of its own. What better way to mark these cherished moments than against the backdrop of Bermuda's breathtaking landscapes and vibrant culture? Join us as we dive into why Bermuda is the perfect destination to celebrate life's most memorable moments. 
Family Fun,
Friend Getaways,
Romance,
Travel Tips
Graduations: Embarking on New Horizons
Graduating is more than a milestone, it is a rite of passage on the journey from childhood to adulthood. Beyond that, graduating is an achievement that deserves a celebration — whether it's from high school, college, grad school or all of the above. Bermuda's blush-sand beaches and inviting waters offer the perfect setting to mark this transition. Picture celebrating with classmates, friends or family under swaying palms or by the shoreline, sharing tales of academic triumphs and dreams yet to unfold.
Celebrate your graduation in Bermuda with the ones that mean the most by joining a minibus tour that specialises in letting you taste the island's national drink, rum swizzle. The Swizzle Me Up Tour takes you on an island-wide scout for the island's best recipe so that you can toast to a new chapter.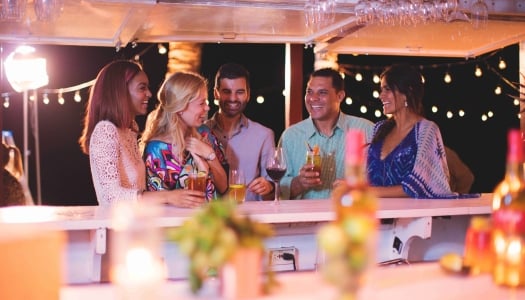 Promotions: Elevating Success in Paradise
Rising through the ranks and reaching a new position within your organisation shows hard work and dedication. These moments deserve a celebration in a setting that's equally as extraordinary as you. Bermuda's luxurious resorts and world-class amenities provide the perfect canvas for celebrating professional triumphs.
If you're celebrating a promotion, we recommend booking a chartered boat tour to explore the crystal clear Bermudian waters with Traveler Charters, followed by renting a private dining room to celebrate the good news at one of our many restaurants with delicious flavours of Bermuda. Another unique idea to commemorate the occasion is booking a private yoga session on the beach, taking in the beautiful view. 
New Job: Embracing New Beginnings
Embarking on a new job is like sailing into uncharted waters. It's exciting, hopeful, and sometimes scary. With its diverse culture and warm hospitality, Bermuda invites new beginnings with open arms. Toast to fresh opportunities while watching the sunset and devouring some local eats. 
While you'll find plenty of delicious options in Bermuda's restaurants, an at-home culinary experience in a private venue or vacation rental will give you an authentic taste of what the island has to offer. Hire one of our island's Top Personal Chefs who can create a bespoke dining experience to suit all palates, featuring menus with international cuisine and local island flavours. 
Retirements: Writing the Next Chapter
Retirement marks the culmination of a life's work, a time to pen the next chapter of one's story. From tranquil gardens to inviting beaches, Bermuda's serene landscapes provide the perfect backdrop for reflection and celebration.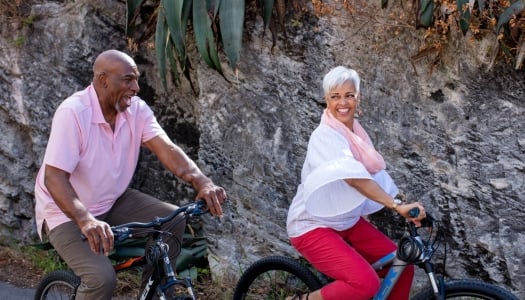 Nothing goes better together than Bermuda's views paired with a delicious brunch. Celebrate the occasion by organising a picture-perfect champagne brunch at Fourways Inn! There are many options for whatever preferences you have and your group size.  For an exceptional evening, consider experiencing Ascots – a distinguished and acclaimed upscale dining establishment in Bermuda. Situated within the Royal Palms Hotel, a beautifully transformed manor house from the turn of the century. For a more low-key vibe, we recommend trying The Spot Restaurant to dine with the locals. 
Groups: Uniting in Celebration
Gatherings of friends and family enhance the joy of celebrating milestones. Bermuda's diverse offerings cater to groups of all sizes. Explore the island's historical sites, snorkel through its vibrant reefs, or indulge in culinary adventures that will leave taste buds dancing. Whether it's a family reunion or a group of close friends, Bermuda provides the perfect playground for connection and celebration.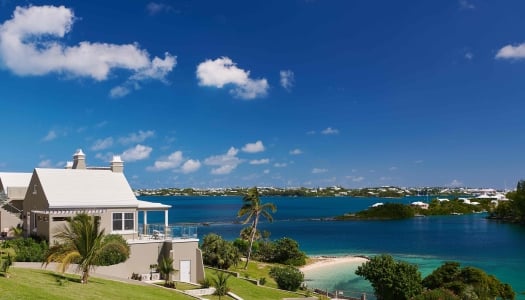 Take your vacation to the next level by renting out a luxurious Private Island Villa. Bermuda's private islands and estates are perfect for celebrating everything from family reunions to bachelorettes in a tucked-away paradise. For a truly memorable destination, make your way to Hawkins Island. Nestled in the serene area known as Paradise Lakes, this island is just a short distance from Hamilton Harbour, yet it feels like it is in an entirely different realm from most other destinations. This private island is home to two exceptionally luxurious estate residences that collectively accommodate 16 guests. Notably, there are no neighbouring properties or structures in view, providing an unparalleled sense of privacy in paradise. To learn more and get a full five-day friends itinerary, we invite you to read our blog on The Ultimate Five-Day Friends Trip: From A-Town to the Rock. 
Celebrate Life's Milestones in Bermuda 
Life's milestones deserve celebrations in an environment that mirrors their significance. Bermuda's charm, beauty, and cultural richness make it the ideal destination for commemorating achievements, no matter the occasion. Find the time you lost with us in Bermuda. Learn more about planning your vacation here.