Article
Bermuda's Culture: A Quick Snapshot
Famous shipwrecks. African drum beats. Those famous shorts. Bermuda's island culture is a mash-up of British colonial history, African heritage and modern style that has developed into a completely original and inviting way of life.
Beyond the Beach,
People & Culture
Bermuda is Britain's oldest colony, so it's not a surprise that a British influence continues to dominate island government and educational and legal institutions. You may spot a judge walking through Hamilton in a powdered wig, see a bobby directing traffic or overhear a passionate conversation about a local cricket match.
African influences, while subtler, can be found in Bermuda's dance and music, especially reggae, calypso and the rhythm of the Gombeys – our colourful, costumed dancing and drumming troupes which can often be seen performing in the streets and at festivals. 
Here are some of the cultural elements you may see while on the island.
On The Menus: Fish & Foreign Accents
Bermudian food draws on elements of African and European cooking, with a lot of local seafood thrown in (think fresh wahoo and rockfish). You'll find traditional dishes like the breakfast staple Codfish and Potatoes (served either the English way with hard-boiled egg and olive oil or in a Portuguese-influenced tomato-onion sauce), Hoppin' John (peas and rice), Pawpaw Casserole and, of course, Bermuda Fish Chowder.
You'll hear British accents around the island, and you may notice that Bermudians have put their own spin on the language. Check out the local lingo, otherwise known as Bermy slang, to learn 10 Bermudian words and phrases.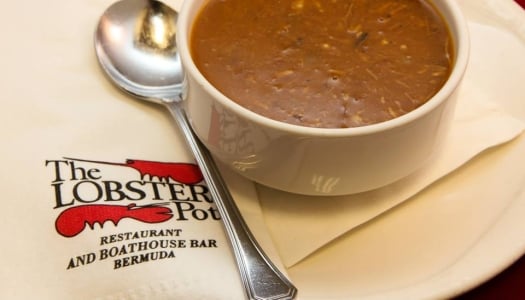 Mysteries of The Bermuda Triangle
The area of the Atlantic Ocean between Miami, Bermuda and Puerto Rico forms an infamous zone known as the Bermuda Triangle, where several military planes and ships mysteriously disappeared in the middle of the 20th century. Some thought supernatural forces were at work, but scientists now believe the disappearances were due to hurricanes, waterspouts, rogue waves and other geophysical phenomena. Visit the Bermuda Underwater Exploration Institute for an intriguing exhibit on the Bermuda Triangle.