Article
Picture Perfect: 11 of Bermuda's Greatest Photography Hotspots
It's a fact: pretty much anywhere you point-and-click during your Bermuda vacation is going to result in a stunning photo. Out here, the colours just POP.
Beyond the Beach,
Local Hotspots
Your smartphone snaps will come out great. But we suggest you take the opportunity to unlock your inner travel blogger/photographer while you're in Bermuda and get some shots worthy of framing. We asked four of Bermuda's pro photographers – Gavin Howarth, Amanda Temple, Meredith Andrews and Nhuri Bashir – to share a few favourite spots for capturing the island's singular beauty (and added a few of our own as well).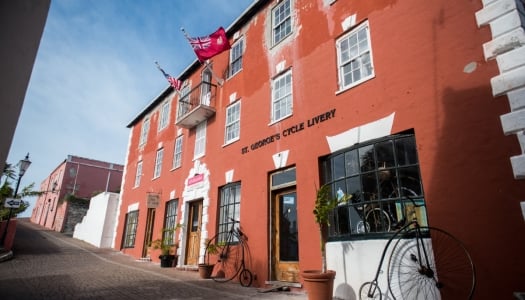 The Town of St. George
Nhuri: Lined with colourful buildings and filled with olde Bermuda Charm, the St. George's streets will truly give the photographer hours, if not days, of subject matter to capture. From macro to full wide shots, the colours and textures of the older buildings lend themselves to the creative eye.