Article
The Perfect Bermuda Honeymoon
Are you and your new spouse thrill-seekers, culture lovers, outdoor adventurers or luxury honeymooners? No matter what kind of honeymoon you want, Bermuda delivers.
Honeymooners have been flocking to Bermuda for decades now, attracted by the island's stellar year-round weather, spectacular pink-sand beaches and luxurious accommodations options. But what kind of Bermuda honeymoon is right for you? Well, that depends on what kind of couple you are.
For the Thrill-Seekers
You might be married now, but that doesn't mean you have to "settle down." For couples who love to get their pulses pounding, there's no shortage of thrills to be found in Bermuda.
For the Culture Lovers
If you're a pair of newlyweds who love discovering new cultures and immersing yourselves in a place's history and mystique, Bermuda is filled with opportunities to uncover the island's timeless romance.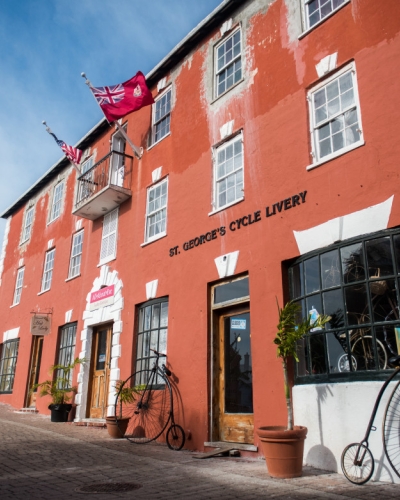 The Town of St. George
Discover where Bermuda began. A UNESCO World Heritage site, the Town of St. George is an utterly charming trip back in time filled with perfectly preserved 17th and 18th century architecture, winding cobblestone streets and fascinating historic attractions like St. Peters Church, Fort St. Catherine and the Bermuda National Trust Museum.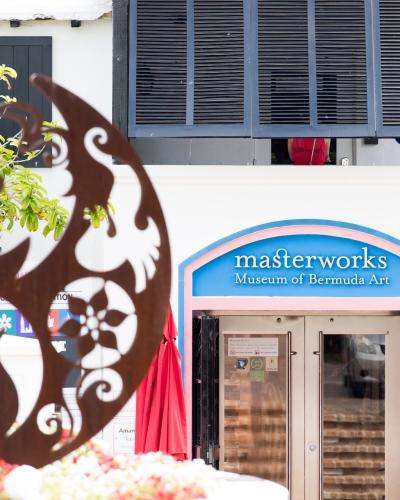 Masterworks Bermuda
A treasure trove of Bermudian (and Bermuda-inspired) art, Masterworks Bermuda is an amazing island attraction. After you've seen pieces by Georgia O'Keeffe and Andrew Wyeth, take a stroll through the adjacent Bermuda Botanical Gardens, filled with Mother Nature's masterpieces.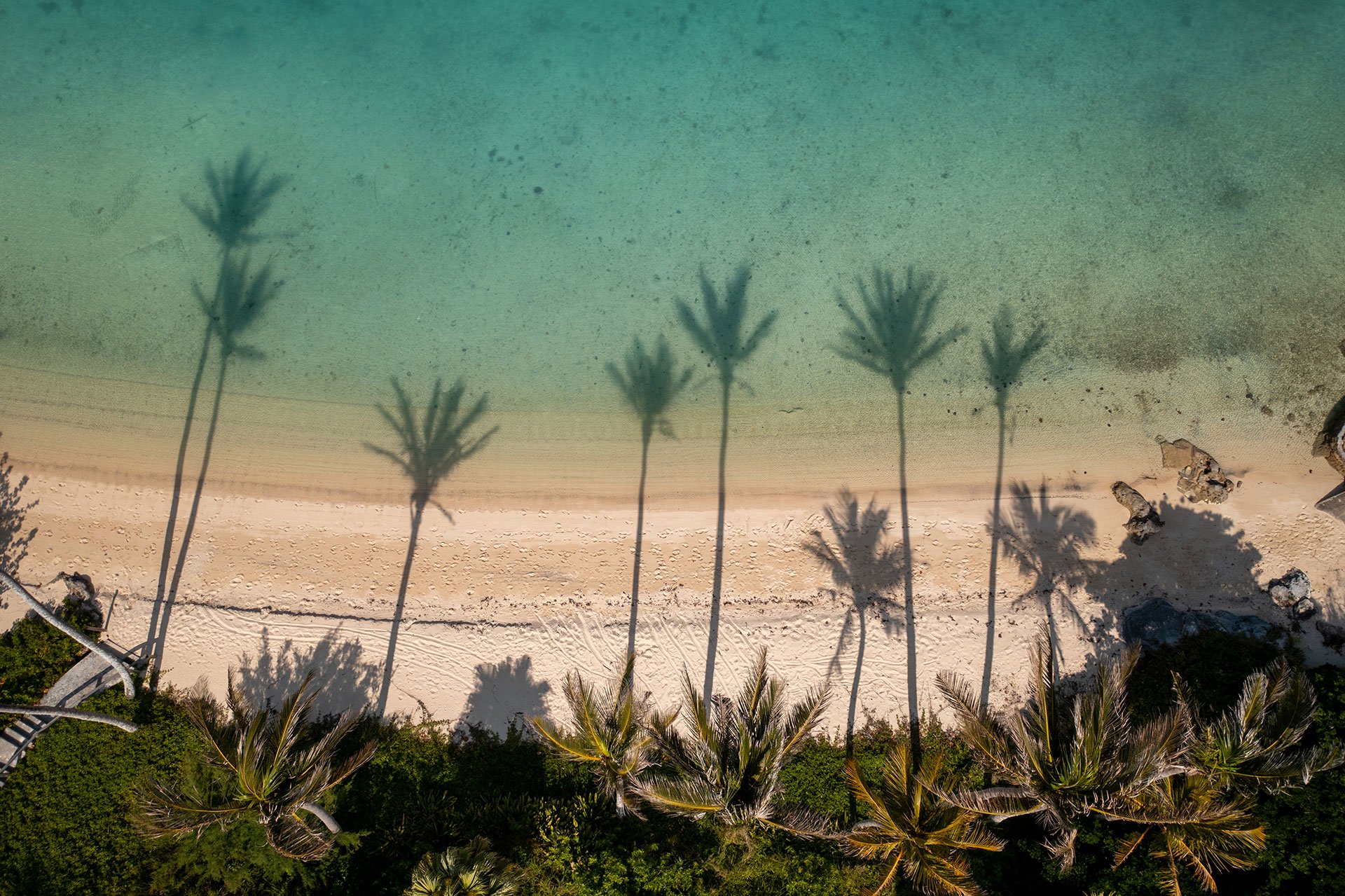 Tom Moore's Tavern
This spot isn't just one of Bermuda's best restaurants – it's also the oldest. A candlelit dinner at Tom Moore's Tavern is a perfectly romantic experience for honeymooners. And don't forget to peruse the extensive wine list.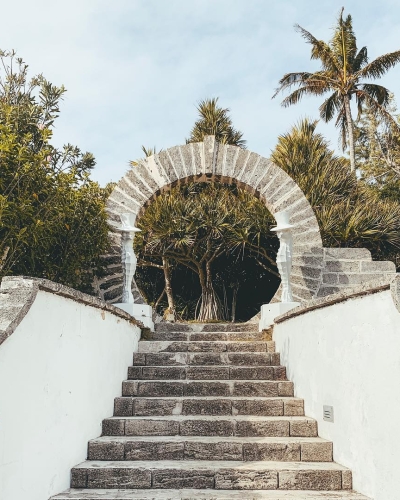 @chelseysiets
Moongates
All over Bermuda, you may notice horseshoe-shaped limestone passageways called Moongates. As a longstanding island tradition, newlyweds step through them for good luck. A kiss under a Moongate is a true must-do for any Bermuda honeymoon.
For the Outdoor Adventurers
Bermuda is an outdoor adventure playground.
The Bermuda Railway Trail National Park – Hit the trail! Bermuda's Railway Trail offers 18 miles of rich, flora-filled landscapes and stunning coastal views, perfect for newlyweds to explore via bicycle or on foot, with hidden gems and spectacular scenery around every bend.
Horseback Rides on the Beach – Saddle up for an unforgettable ride along Bermuda's scenic coastline, beaches and trails. Couples can book a private trail ride with Watson Trail Rides which organises trips for both novice and experienced riders.
Learn the awe-inspiring story of Bermuda's subterranean landscapes at The Crystal Caves.
Head to Cooper's Island for pristine, natural beaches.
For the Luxe Honeymooners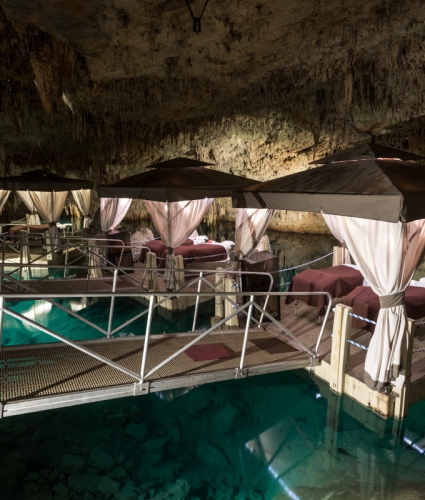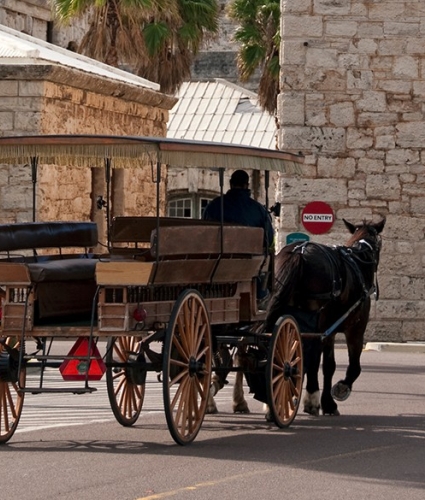 Horse-drawn Carriage Rides
Old school luxury! Clip clop your way through the streets of the historic Town of St. George aboard a horse-drawn carriage.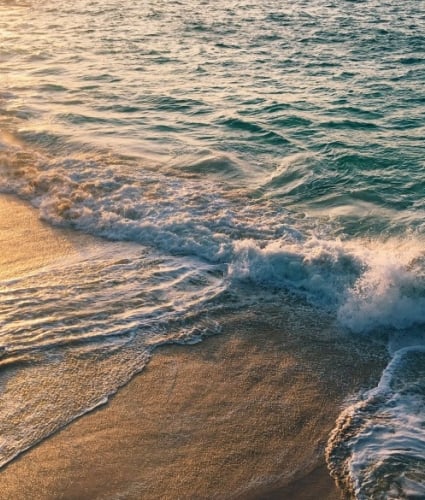 Sunset Yacht Cruise
What could be more romantic than a private yacht cruise in Bermuda, a Dark 'n Stormy® in hand, the one you love close by. The sun might set on your Bermuda day, but your adventure together is just beginning.