Article
Bermudian Traditions for Easter Weekend
Bermudians celebrate Easter with colourful, spring-inspired events, foods and worship. Flying kites, eating hot cross buns and attending sunrise services are just a few ways you can join in the festivities. 
Beyond the Beach,
People & Culture
Good Friday Kites
Kites are a major part of Bermuda culture, enjoyed by residents and visitors alike. On Good Friday, enthusiasts head to various parts of the island to show off, test and view homemade kites that soar to the skies with a signature "hum." Bermuda kites tend to be brightly coloured with bold geometric designs. Want to get in on the high-flying fun? Bermudian Eugene O'Connor shows you how to make a beautiful kite in this tutorial.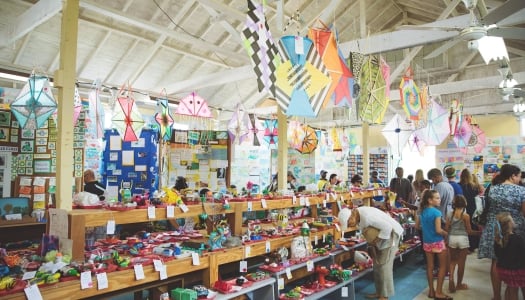 Bermudian Easter Meals
Most people think of ham, deviled eggs and lots of chocolate when it comes to Easter food. In Bermuda, our dishes revolve around traditions that have an extensive, and slightly unusual, history. Two major staples of Bermudian Easter cuisine are codfish cakes and hot cross buns.

Hot cross buns in Bermuda have a special significance – there was a superstition that if a homeowner did not consume one on Good Friday, their house would be burned to the ground. Bermudians have learned to see through the myths but have continued to enjoy these tasty treats over the years. If you're inspired to try some yourself, make hot cross buns the Bermuda way. 
It's also customary to eat codfish and potatoes for breakfast on Sundays before attending church. Today, codfish and potatoes are usually served with a creamy or tomato-based sauce with fresh local bananas on the side. Around Easter time in Bermuda, codfish is usually consumed in the form of a fishcake, accompanied by a little mayonnaise or hot sauce and served sandwiched in between a hot cross bun.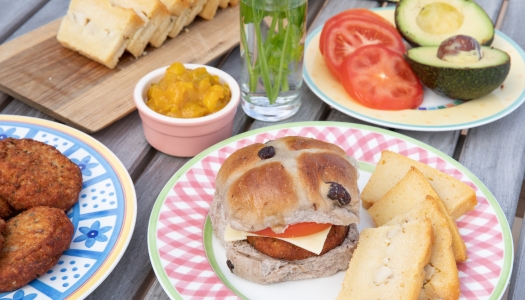 Celebrating Easter Sunday
On Easter Sunday, Bermudians attend sunrise services, many held on the water's edge in spots like Horseshoe Bay. In the Town of St. George, historic St. Peter's Church, the oldest Anglican church outside of the British Isles, is especially popular on Easter mornings. Bermuda Easter lilies and passion flowers decorate spaces around the island. After church, many locals and visitors will spend time with family and friends over Easter brunch. There's fun for everyone, from authentic Bermudian dishes, egg hunts for the children and even some appearances by the Easter Bunny.