Article
Bermuda Nightlife: Happy Hours To Speakeasy Vibes
As the sun prepares to set on this island paradise, you'll find it's the perfect time for music-infused happy hours, on-the-water toasts and speakeasy discoveries.
Begin your weekend at a happy hour, sipping a Dark 'N Stormy – the island's national cocktail – made with ginger beer on ice topped with Black Seal rum and a wedge of lime. "Lime optional, enjoyment mandatory," quipped Malcolm Gosling Jr., the eighth generation of Bermuda's venerated Gosling's Rum company, makers of Black Seal.
Happy Hour on Land & Sea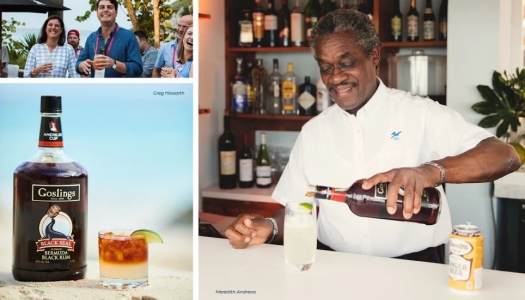 Spend Friday evening on a Happy Hour Cruise aboard the ÜberVida, watching the ever-changing views of the Harbour Islands and Great Sound, sipping signature cocktails and grooving to a range of funky music. Or board the Fantasea at sunset for Gosling's Rum Tasting Cruise, which takes you past the beautiful homes and tranquil bays of the Great Sound, as you sample local Gosling liqueurs and rums, some of which can only be found in Bermuda.
"You learn about the history of Gosling's and of rum itself," Gosling said. "And it's very cool to see a different side of Bermuda by boat."
Speakeasy Cocktails
After happy hour, the party continues. Venture off the beaten path to Yours Truly, a speakeasy on Chancery Lane in Hamilton, where there's no signage, no shingle and no indication that the place exists. "Mostly locals and those in the know go there," Gosling said. "The drinks are amazing, made with fresh ingredients local to Bermuda."
Friday Night Beach Party
And every Friday night, The Big Chill rocks the house at the Sea Breeze Terrace at Elbow Beach. "The band is really entertaining, and the place is always packed," Gosling said. "Order a Dark 'N Stormy, get up and dance, and have a perfect Bermuda night."
Learn more about Bermuda nightlife, including top spots on Front Street.
As seen in NY Times Magazine.