List
My Own Private Island: 5 of Bermuda's Most Secluded Spots
Escape to tucked-away coves, off-the-beaten-path ponds and other hidden gems. Here are five Bermuda destinations that will get you off the beaten path for peace, quiet and plenty of natural beauty.
Local Hotspots,
Natural Wonders
1. Jobson's Cove
Want to walk into an island postcard? Try Jobson's Cove, a slice of pink sand, blue sky and crystal-clear waters surrounded by jagged rocks. You'll feel a world away from everyone and everything as you spread out on the sand, close your eyes and listen to the gentle waves rolling in. Jobson's is a great spot for snorkelling, too, with colourful marine life easily visible in the calm, shallow water.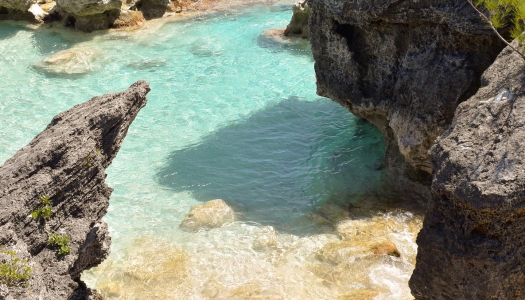 2. Seymour's Pond
This 2.5-acre nature reserve is tucked away in Southampton Parish. Farmlands and hillside forests surrounding the pond create a quiet backdrop for a picnic or even a lazy day with a book. In many spots, your only company will be egrets, sandpipers and kingfishers, making this a prime spot for birdwatchers.
3. The Bermuda Arboretum
It's easy to lose yourself in this oasis of calm and peacefulness, located on 22 acres in Devonshire Parish. The Arboretum is covered with lush greenery and natural habitats endemic to Bermuda. Walk the trails, commune with nature and enjoy the silence.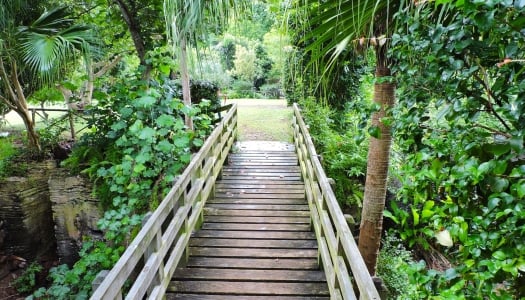 4. Cooper's Island
For decades, Cooper's Island was off-limits. Situated on the southeast tip of the island, this beautiful spot was previously occupied by the U.S. military and NASA, only re-opening to the public in 2011. Now a 12-acre nature reserve, the park boasts seabirds, Bermuda cedar trees and giant land crabs. Climb the wildlife observation tower for a sweeping panorama of the island.
5. Astwood Cove
You'll have to hike a bit to get to this secluded spot, but it's worth it. Astwood Cove in Warwick Parish is nestled below a steep cliff, so be careful on the way down. Once you've made it, you'll be greeted with one of Bermuda's most visually impressive and least-crowded beaches.