List
Fall Festivities in Bermuda
The fall is packed with events that you can easily incorporate into your trip itinerary. From food festivals to gombey dance-offs and international sporting events, you will find it all happening here. Community-based events that are free to attend or tickets that are considered a hot commodity, either way, plan you fall festivities in advance with this comprehensive list. 
Family Fun,
Friend Getaways,
Travel Tips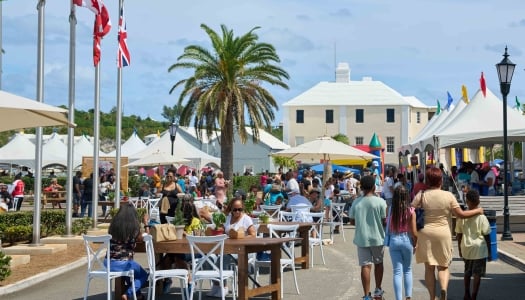 St. George's Seafood Fest
September 17
Following the hugely successful inaugural seafood festival last year, we are back with another round. Local food vendors will be serving up the best of the best local seafood dishes – think spiny lobster, seafood boils, mussel dishes, turbot wings, fish sandwiches, and lots of sweet treats too. To accompany the great food that you will be chowing down on, there will be a bar, local entertainment, and a kids' zone. 
Oktoberfest
September 29 - 30
Experience Bermuda's most-loved beers, brats and brass band festival at the Victualling Yard at the Royal Naval Dockyard. Beers from Dockyard Brewing Co. microbrewery will be served alongside traditional Oktoberfest dishes like pork schnitzel, bratwurst, and apple strudel. One of the world's most entertaining brass band 'Oompah Brass' from the UK will keep the crowd dancing, laughing and even competing all night. Don't miss this one-of-a-kind event.
Art Month
The month of October
Bermuda's first-ever Art Month will be held throughout the month of October. With exciting events curated just for the month, exhibitions and performances, there is plenty of opportunity to get involved. Join a painting workshop, get up close and personal to famous artworks by Yayoi Kusama, Banksy and Andy Warhol, sip and paint in a cave, watch tiny desk performances, and learn all about Bermudian artists through our local art galleries.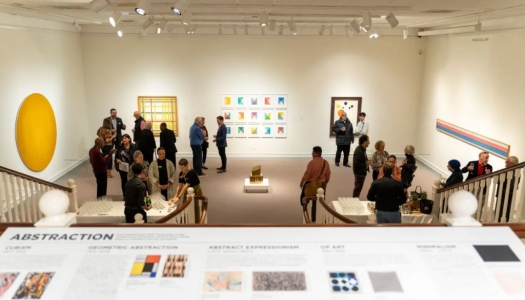 Super American Circus
October 6-8
The Super American Circus is coming to Bermuda! With awe-inspiring performances, gravity-defying acrobats, and jaw-dropping stunts, this animal-free circus will mesmerise children and adults of all ages. The show will be held at The Shed in Dockyard.
Bermuda International Gombey Festival
October 7
Gombey dancing is a must-see during any visit to Bermuda. The unique style and rhythm of each individual Gombey troupe are on full display at this family-friendly festival. Join in the chance to celebrate the distinctly Bermudian culture and feel the vibrant beat of the drums. Many visitors, if they are lucky, only get the chance to see one Gombey troupe dance but at this event, you will see a variety of troupes showcasing their best moves.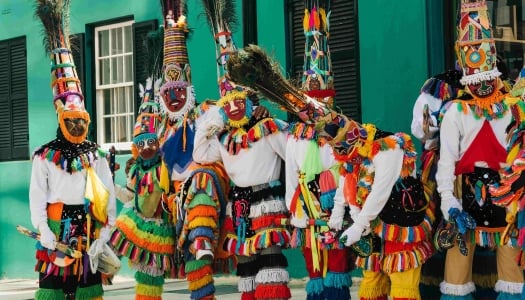 Swizzle Fest 
October 8
The debate is on, who serves up the best Rum Swizzle in Bermuda. The basic ingredients remain the same, but the truth is, everyone has their own spin on the island's classic cocktail! The best way to try them all is to attend Swizzle Fest, where vendors will showcase their concoctions on the water's edge in the City of Hamilton. Enjoy a day out mixing and mingling and enjoying local performances. 
Taste of Bermuda
October 13-15
Join us for the 10th year of Taste of Bermuda. This highly anticipated event highlights Bermuda's eateries, displays local culinary talent, and creates vibrant and engaging multi-sensory experiences. The three days consist of a cocktail competition, a live dining experience on Front Street's longest-ever dinner table, and a tasting village street festival. Stay tuned for more details of these exciting events. 
World Rugby Classic - Bermuda
November 3-9
Enjoy the excitement of the Rugby Classic, where you will see teams like France, USA, Canada, Ireland, Argentina and Italy, to name a few, go head-to-head to win the title of the World Rugby Classic. The game attracts big names in the sport and big crowds to watch the action. After the game, there is always a party on the field to celebrate the night's victory. 
The Butterfield Bermuda Championship
November 9-12
An official tournament of the PGA Tour, The Butterfield Bermuda Championship is an exciting way to get up close and personal with some of the biggest names in golf. Follow your favourite golfers around Port Royal Golf Course as they compete for FedEx Cup points and the chance to earn a Masters Tour Invitation. The views and the atmosphere are top-notch at this exciting event, if you are a golf fan you don't want to miss this.