Article
A Guide to Romance in Bermuda
With its long days and starry nights, Bermuda is an ideal place to escape with your special someone. Here's a taste of what awaits you and your love out here.
Whether you're planning a wedding, honeymoon, babymoon or a quick romantic getaway, Bermuda is the perfect destination for couples. Let these island spots and activities help make the sparks fly.
THE BEACH WALK: JOBSON'S COVE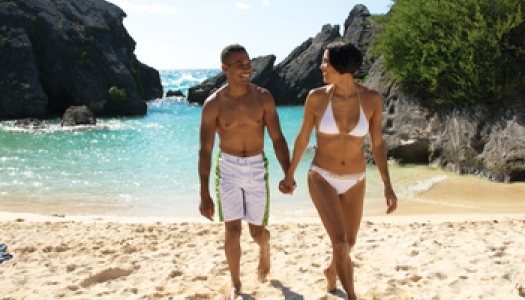 Hand-in-hand on pink sand, sidled up to the blue ocean with a gentle breeze at your back – a walk on the beach in Bermuda with your sweetheart is the stuff of love songs and romance novels. Almost any stretch of shoreline is likely to impress, but Jobson's Cove, with its steep cliffs framing crystal-clear waters and pristine sand, might just take the prize when it comes to romantic vibes. Explore more of the island's favourite beach walks.
THE KISS: MOONGATES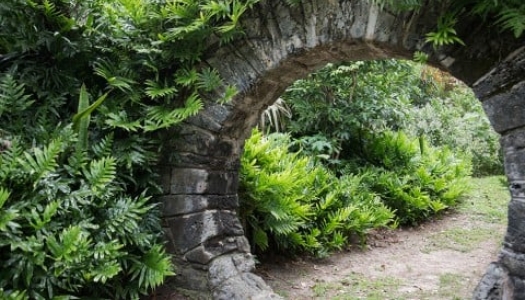 All around Bermuda, you may notice horseshoe-shaped limestone passageways called moongates. As a longstanding island tradition, newlyweds step through them for good luck. But you don't have to tie the knot to enjoy a moongate – a simple kiss beneath one is romantic enough.
THE SCENIC STROLL: LOVER'S LANE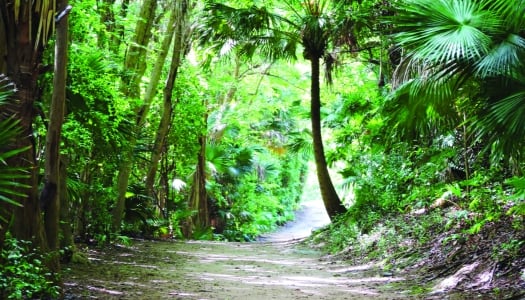 The name says it all: Lover's Lane, located in the lush Paget Marsh Nature Reserve, winds through a cedar- and palmetto-filled forest teeming with wildlife. It's a shady, serene spot to escape with your signficiant other.
THE VIEW: GIBBS HILL LIGHTHOUSE
Bermuda is bursting with spectacular views. But for a swoon-worthy panorama, climb the 185 steps to the top of Gibbs Hill Lighthouse. You and your sweetheart will be rewarded with an above-it-all, 360-degree view of sea, sky and surrounding buildings. Learn more about Bermuda's lighthouses. 
THE REJUVENATION: COUPLES' MASSAGE AT GROTTO BAY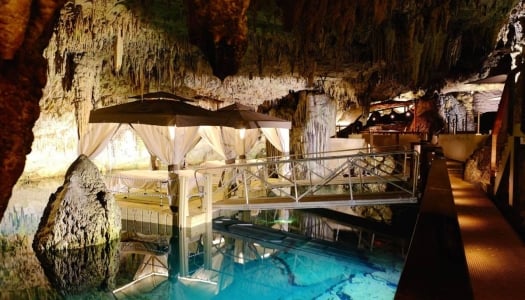 There's no shortage of great spa options in Bermuda. But for an unforgettable experience, try a couples' massage at Grotto Bay Beach Resort & Spa's Natura Spa. Located in an ancient cave with shimmering, ocean-fed lakes, the candlelit retreat is like something from a fairy tale. Book a massage for two or another side-by-side treatment in the aptly named Serenity Cave.
THE ADVENTURE: WALSINGHAM NATURE RESERVE
Heart-pounding activities can lead to heart-pounding romance. During Tom Moore's Eco Jungle Tour of the 12-acre Walsingham Nature Reserve (Tom Moore's Jungle to locals) you'll hike through a leafy forest to Blue Hole Park, where cliff diving and cave swimming await. Walsingham is also home to the Crystal Caves, a subterranean wonderland 30 million years in the making. Fun, romantic fact: When a drop of water falls on you in the cave, it's known as a "cave kiss" and is thought to bring you luck.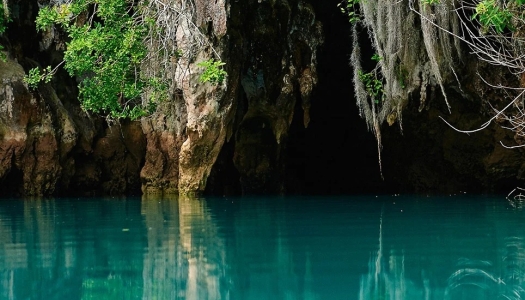 THE INDULGENCE: LILI BERMUDA
Your sense of smell, thought to be among the most tied to romance, is in for a treat at The Bermuda Perfumery, a long-running perfumery located in the historic Town of St. George. Free tours reveal sensual, island-made colognes powered by local fruit: Bermuda cedar, jasmine and plumeria. Plus, there are scents for both men and women, meaning everyone can go home with a souvenir.
FREE TOURS REVEAL SENSUAL, ISLAND-MADE COLOGNES POWERED BY LOCAL FRUIT: Bermuda cedar, jasmine and plumeria. 
THE DINNER: ASCOTS RESTAURANT
Located in the Royal Palms Hotel, a chic boutique hotel called out by Fodor's and Expedia, Ascots Restaurant dishes up Mediterranean, Bermudian and international cuisine, Executive Chef Edmund Smith focuses on seasonal, local ingredients – island rum in the fish chowder, fresh-picked fruit in the desserts. The restaurant's extensive wine list has earned raves from Wine Spectator and Wine Enthusiast.
THE NIGHTCAP: HAMILTON'S FRONT STREET
Interested in an after-dinner aperitif or cocktail? Try one of the great open-air options on Front Street in the City of Hamilton, where lively entertainment options will have you dancing the night away.