Itinerary
5-Day Bermuda Golf Itinerary
Experience the best of Bermuda golf in just five days. Take in breathtaking coastal vistas, local eats, colourful culture and more – all just 90 minutes from the U.S. East Coast.
Beyond the Beach,
Friend Getaways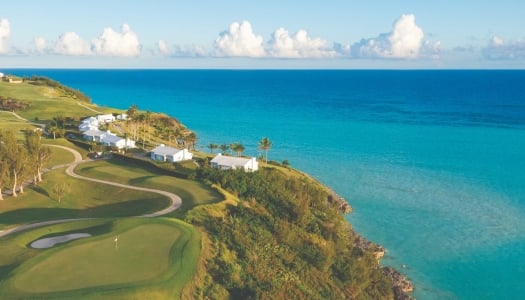 Due to its size and welcoming climate, Bermuda has a higher percentage of golf courses covering its landmass than anywhere else in the world. Combine that with challenging holes and stunning ocean views, and you've got a golfer's paradise – one you can fully experience within five days while still enjoying the island's nature and culture. Follow this itinerary to get the inside track.
Day 1
SWING INTO ACTION
Start your golf excursion by heading to Port Royal Golf Course on the West end, home to the first-ever Butterfield Bermuda Championship event through 2023 as well as a multi-year host course for the PGA Grand Slam of Golf.  Play a round like a pro on its lush TifEagle greens and enjoy the spectacular views from nearly every hole – especially from the signature 16th hole. With a clear over-ocean shot to the green, the 16th is considered one of the premier par-3 holes in the world. 
Relax and enjoy drinks or a delicious meal at the bar, or on the patio from the Bella Vista Bar & Grill, which serves up a sumptuous Bermudian-Italian menu. If you can't bear to part with those fairway vistas, staff will deliver your meal to you out on the course so you can grab a bite between swings.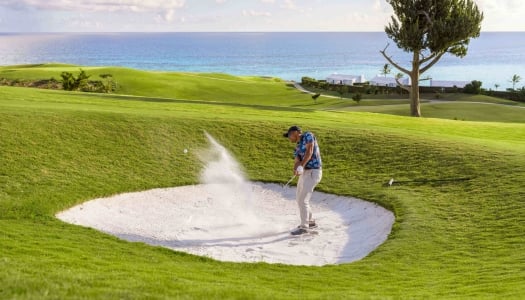 Day 2
FIND YOUR GROOVE
Opt for an 18-hole session at Tucker's Point Golf Club, a par- course on the grounds of Rosewood Bermuda, an exclusive resort in St. George's. This dramatically re-imagined golf course was first designed in 1932 by Charles H. Banks and reimagined 70 years later by by Roger Rulewich. The course boasts dramatic ocean views, but with those come ever-changing ocean breezes that can at times add an extra layer of difficulty to the game.
After the game, opt for a bite at Sul Verde, which serves lunch and dinner daily. Or, head to Sense, a full-service spa at the Rosewood, for a soothing massage that'll help keep you relaxed and limber for the remainder of your golf adventure.
Feel like exploring Bermuda's storied natural landscapes? Opt for a tour of Crystal Caves or a hike in Tom Moore's Jungle.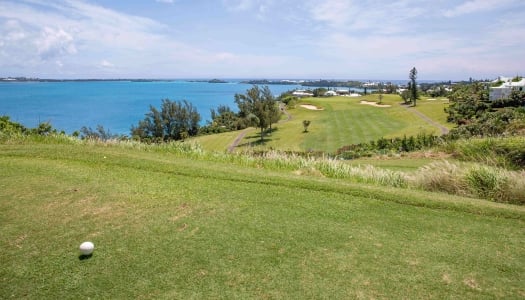 Day 3
MASTER THE GREENS
As the name suggests, Ocean View Golf Course is a 9-hole, par-70 public course with many elevated tees overlooking the open ocean as well as the North Shore. Multiple tee positions allow for 18-hole play. Don't let the views distract you as you take in a round or two.
Amenities, including a driving range and a bar/lounge, abound here.
Less than a five-minute drive away in Pembroke, you'll find Art Mel's Spicy Dicy, a local institution known for its fish sandwich.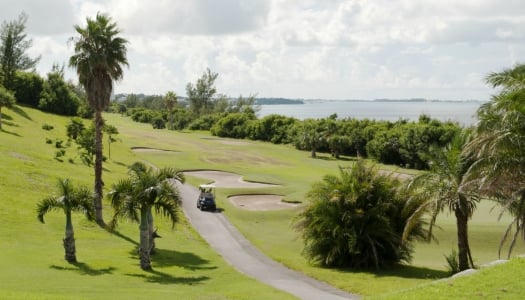 Day 4
TO THE BACK NINE 
Don't let this 2,684, par 3 course fool you. Located at the Fairmont Southampton, the heavily bunkered greens and water hazards at Turtle Hill Golf Club offer challenging short play that places accuracy over power. Thrice named one of Golf Digest's "Best Places to Golf," and voted "Best Par 3 Golf Course in the World" by World Golf Awards, this course offers ocean views on most of its 18 holes.
At the 10th hole, you'll find Golf Hut Halfway House, where you can grab lunch and a beer before, during or after your round.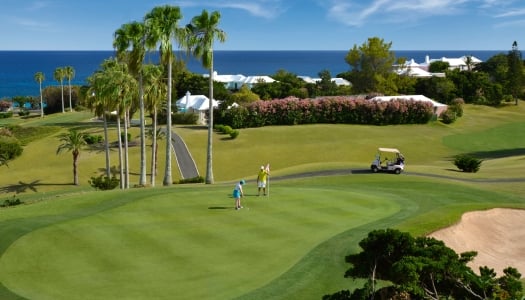 Day 5
THE 18th HOLE
To round out your five amazing days of golf, a challenging game at the Belmont Hills Golf Club is a must. This par-70 course at Newstead Belmont Hills Golf Resort and Spa features faster TifEagle greens and manmade lakes separated by a waterfall. It's a tight course with varied terrain, which makes for quick but challenging play.
If you exit the 18th green early enough, consider spending your final evening on the island on a sunset cruise on Bermuda's Great Sound: It's a momentous end to your golf getaway.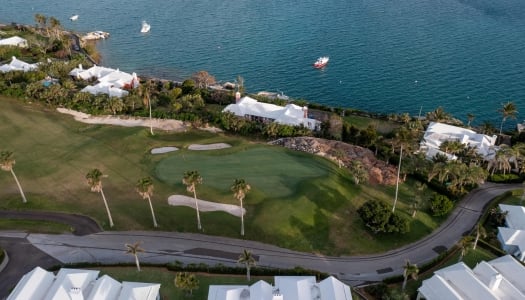 If you exit the 18th green early enough, consider spending your final evening on the island on a sunset cruise on Bermuda's Great Sound: It's a momentous end to your golf getaway.