Article
Bermuda's Favourite Beach Walks
Walking on a warm, pink-sand beach in Bermuda and soaking in sparkling turquoise waters, pretty much defines a perfect day out here in island life. Here are some of the most beautiful seaside paths.
Natural Wonders,
On the Beach
If you like long walks on the beach, you're in luck. Bermuda has miles of stunning coastline on its secluded shores – plenty of space to stretch your legs, slow down and savour a more relaxed pace.
South Shore Walking Trail: Your Must-Do Beach Walk
Four of Bermuda's renowned South Shore beaches are connected by a walking trail considered by some to be the most beautiful beach walk in the world. If you only make time for one great stroll, make it this one.
Beginning at world-famous Horseshoe Bay Beach in Southampton Parish, you can walk all the way to Warwick Long Bay Beach in Warwick Parish along South Shore Park. It's a little over a mile, crossing over sand dunes and rock formations between expanses of fine, pink sand.
As you walk northeast up Horseshoe Bay Beach, you'll come first to Chaplin Bay Beach, an intimate pink-sand beach with vertical rock walls on either side and rock formations offshore. It's a favourite wedding spot. 
Next is Jobson's Cove, a secluded beach almost completely surrounded by towering limestone cliffs. Across the rocks and dunes, you'll find spectacular Warwick Long Bay Beach, an ideal spot to take a break for swimming, sunbathing or snorkelling.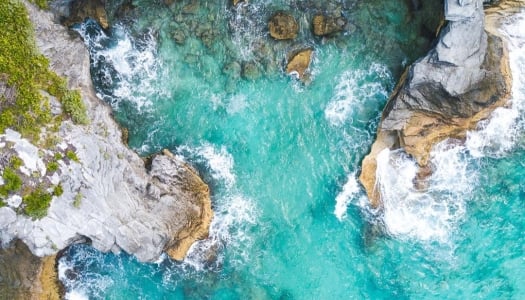 @kieranreevesphotography
More Beach Walks in Bermuda
Not only are Bermuda's beaches legendary for their spectacular beauty, they are also well-known for offering a few bests: best sunset view, best kids' spot or best spot for whale sightings. Here are some excellent spots to:
Spot a Whale
At the western end of Southampton Parish is West Whale Bay Beach. During the spring migration, you may see schools of humpback whales offshore.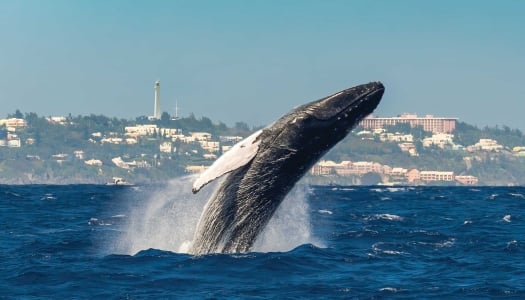 Enjoy a Sunset Stroll
Discover little Achilles Bay Beach, a beautiful spot northeast of the Town of St. George with calm, serene waters and stunning sunset views.
Take a Beach Walk With Kids
Shelly Bay Beach in Hamilton Parish is a pink, sandy beach with a long stretch of calm, shallow waters, making it ideal for families. You can also walk along the boardwalk up to the Railway Trail for a change of pace.
Sightsee & Relax
Picturesque Tobacco Bay is famous for its striking volcanic rock formations that rise up out of the pristine water. The beach is a short walk from historic St. George's, the place where Bermuda was born.
Swim To a Shipwreck
Elbow Beach in Paget Parish is a half-mile long white-sand beach with spectacular views of the Atlantic and a shipwreck within swimming distance off shore. Walk or jog along the beach or join a beach volleyball game.