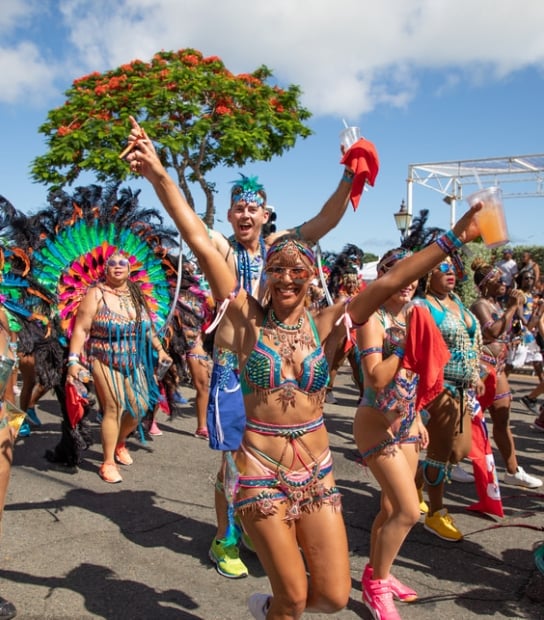 Carnival In Bermuda
When
June 13, 2024 until June 17, 2024
Recurring daily

Where
image
map
About Carnival In Bermuda
With a gorgeous island setting as backdrop, Carnival In Bermuda brings together revelers for several days and nights of pure island excitement. Experience one of the island's biggest summer celebrations featuring local cuisine, fetes, Soca music, a "Revel de Road" parade of bands, a raft up and more, as well as a national feast celebrating Bermuda's National Heroes.
Take a look at the 2023 events and get an idea of what's to come:
Evolve: The all-inclusive fete to kick off Carnival in Bermuda.  
Oasis Sunrise Fete: From 5am to 11am, the party will keep on going as the sun rises over Bermuda.
Raft Up: A Bermudian tradition morphed into a unique and exciting event on the water.
Wetta: This all-inclusive, wet experience is drenched with a vibe that is second to none.
Glow: This year's Glow theme is Come Lime with Us, and the event will feature top local and international entertainment in an amazing setting.
Pure The White Party: Under the big tent in the National Sports Centre, Pure is a glamourous experience from start to finish.
JAM J'Ouvert AM: A party that doesn't stop 'til the sun comes up, JAM is a lively bacchanal with paint and water.
Revel de Road: Two Mas bands, Party People Entertainment and Nova Mas International will parade through the streets decked out in their most incredible outfits.