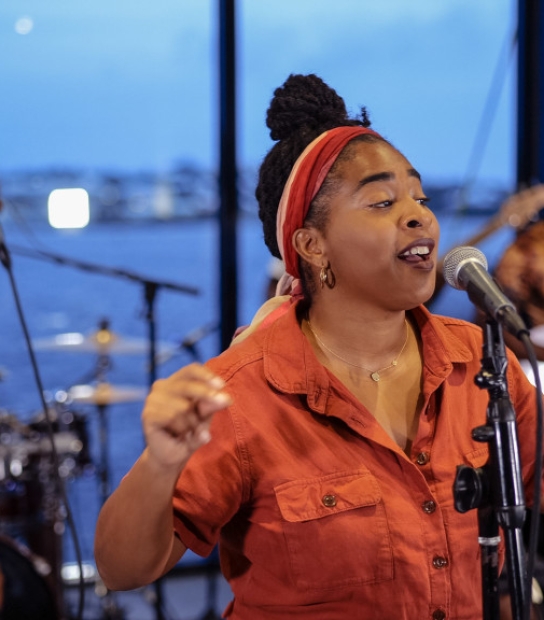 Bermuda Live Sessions
When
October 6, 2023 until October 27, 2023
From: 07:00 PM to 08:00 PM
Where
City Hall & Arts Centre 17 Church St.
City of Hamilton
HM 11
Bermuda
Admission
$50
image
map
About Bermuda Live Sessions
Experience the intimate setting and feel-good experience of live music at Bermuda Live Sessions, hosted at the Bermuda National Gallery. Join us for charismatic performances by DIA&Friends, accompanied by surprise appearances from esteemed local artists. As the melodies fill the air, learn about the creative process as artists unfold the inspirations behind each song. Uncover the stories that shape the music, forging a unique connection between the performers and the audience. This is your chance to be a part of Bermuda's vibrant music scene and witness the intimate interplay between art and artist. Space is limited.