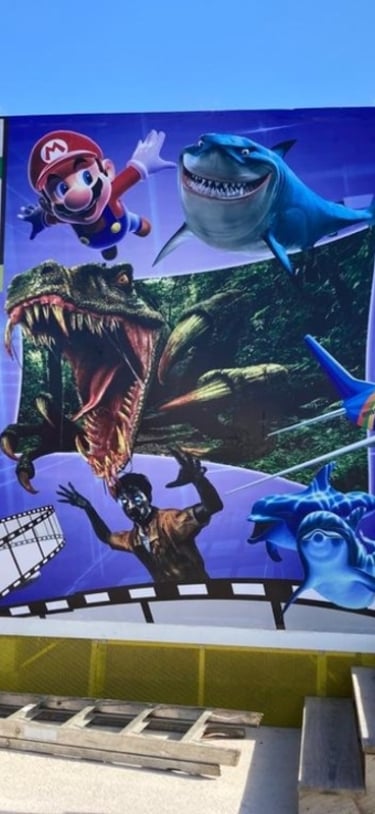 Vista View Bermuda Ltd.
hours
Fri : 1:00 pm - 4/5:00 pm
5 Maritime Ln., Royal Naval Dockyard, Sandys
image
map
About Vista View Bermuda Ltd.
Welcome to Vista View Bermuda! Bermuda's own mini theme park, the island's 1st and only simulated virtual aerial tour. Located at the Historic Dockyard next to Snorkel Park and Fun Golf. Vista View Bermuda Ltd. Is a local, family-owned and operated business. We are a prominent 21st century simulated theatre and entertainment attraction located at Bermuda's Famous Historic Dockyard. Everybody loves amusement park rides! The first of its kind, innovative, we offer the latest virtual reality attractions, motion simulator games, and special feature interactive rides. About Knobby's Virtual Bermuda Aerial Tour Vista View Bermuda attractions feature our Bermuda Skyride, an exhilarating simulated aerial tour of Bermuda in a futuristic "Spacecopter". These 15-minute, 24 seater aerial tour simulations combine the state-of the-art 3D Visuals with surround sound and motion, giving you the 5D experience! Feel the dips as we ride through the railway trail, experience the sky as we fly with the aerial view and join us as we splash through Bermudaful blue waters. It is exciting but not overpowering, seniors and kids can ride too. It is fun, yet educational for both locals and visitors alike to learn about Bermuda. Discover places and facts even locals may not know about and enjoy aerial views you may have never seen before. About 5D Simulators Vista View is like your own little Bermuda amusement park with these motion thrill rides. They sit 9 people comfortably making them great for families and groups. The kids will love this, big kids and little kids alike!
Payment Methods Accepted
Cash
American Express
Master Card
Visa