Article
Southlands National Park
Nature lovers, hikers and those looking to escape the crowds find a hidden sanctuary at Southlands. Explore Bermuda's foliage and wildlife, discover ruins and cool off at a secluded beach.
One of Bermuda's largest and most diverse parklands is also one of our best-kept secrets. Southlands is 37 acres of natural wonder with 300 years of island history embedded in its roots. Thanks to past owners of a once luxurious private estate, there are 13 tree species that are unique to Bermuda on the property, and if you're lucky, you might be able to forage some wild tangerines, mangoes or paw paws as you explore the grounds.
Southlands property is comprised of the parkland and a beach, which are separated by South Shore Road.
As you enter the gates to the parkland and make your way through the majestic Banyan grove, feel yourself escape into your own secret garden. Travelling through the remarkable roots, you may find it hard to believe that this tree tunnel is made up of just three trees. As you lose yourself to the scale of these significant Banyans trees, awaken more of your senses by listening to the birds welcoming you to their home.
TRAVEL THE ROAD UNPATHED
Winding trails that once made up an estate full of quarry gardens and ponds are now found in their natural state. Local visitors who have walked the trails many times still get lost in the maze of pathways and shrubbery, but no matter what turn you take, you can expect to find areas that are steeped in history. On the hill, hidden away, there is a mausoleum that used to house some of the most influential owners of the property. 
The houses that remain on the property are now derelict and should be explored from the outside only. These buildings date back to the early 1900s and are a true testament to Bermuda architecture – a design that has stood the test of time.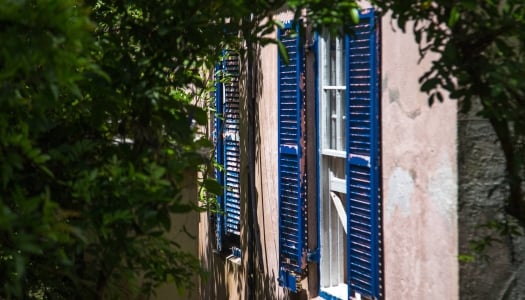 There is a mountain biking trail that is used by local mountain bike clubs. If you are interested in renting a mountain bike to ride along South Shore you can contact Elbow Beach Cycles.
FEEL THE FREEDOM OF FLOATING IN PEACE
Hiking the trails of the park can work up a good sweat and there is no more satisfying way to cool off than to go for a dip in Bermuda's inviting waters. Marley Beach is what some refer to as a hidden gem. With the pink sand and crystal-clear turquoise water that is shared by Horseshoe Bay and other popular beaches, the only thing that makes this beach different is the lack of crowds and amenities.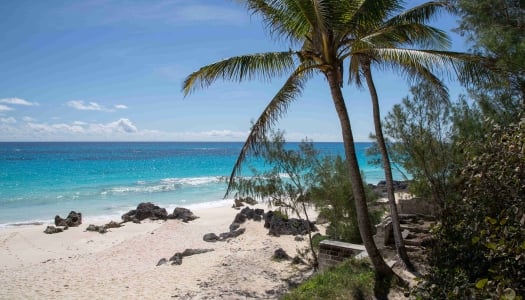 The beach itself is quite large compared to some of the other coves along the South Shore. There are plenty of coral reefs just off the shoreline so pack your snorkel gear and turn your attention to the abundance of colour found beneath the water.
It is possible to visit the park and the beach in one day, or you can spread it out over a couple of days. Either way, it's very likely that you will want to make some more room in your agenda to come back to this little slice of paradise.