Article
The Permanent Collection at the Masterworks Museum of Art
One of Bermuda's cultural gems, the Masterworks Museum of Bermuda Art houses more than 1,500 artistic works celebrating the island's history, heritage and beauty.
Itineraries,
Local Hotspots,
People & Culture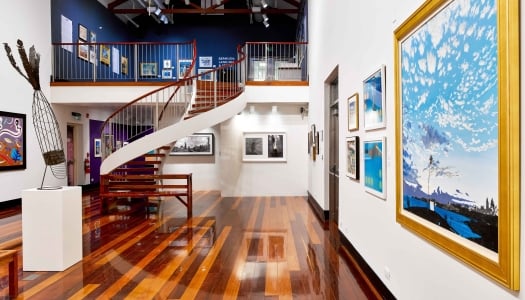 Masterworks Museum of Bermuda Art was created to provide a permanent space to celebrate the island's culture and intrinsic beauty. Through their unique collection, Masterworks connects and enhances the community through art and education.
The scope of their 1,500 piece collection covers work from the 1700s up until present day, with artists represented from around the world, most notably, the United States, Canada, United Kingdom, France and Sweden. Internationally acclaimed artists such as Winslow Homer, Georgia O'Keeffe, Marsden Hartley, Charles Demuth and Henry Moore have a high profile presence in Masterworks' collection, but still leave room for the talents of lesser-known local and foreign artists to shine brightly.
A curated selection of the Masterworks' collection is always featured in rotating exhibitions in the Butterfield Gallery. If you have a particular interest in viewing a specific work in the Masterworks archives, you can call ahead to book a meeting with a member of the team who will be happy to take you to the Collection Vault for private viewings.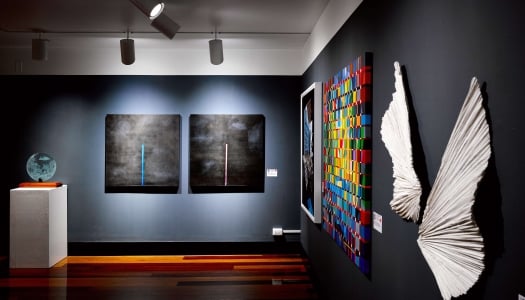 Showcasing Bermuda's Contemporary Artists
The Rick Faries Gallery was originally created to support Bermuda's local artists, providing a dedicated space, alongside the Permanent Collection, for working artists to exhibit works for sale. Over the years, as the reach of the museum expanded, and art expanded into the digital world, there became a necessity for a virtual gallery space to further their commitment to serving local artists. Have a look through the Rick Faries Online Gallery to view past and current exhibitions, and where art can be purchased.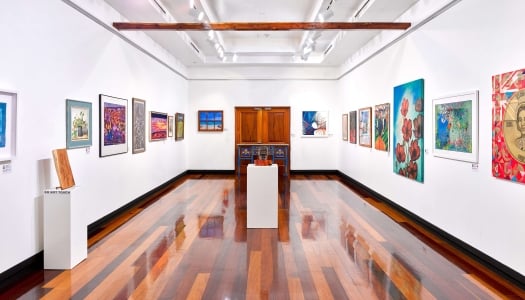 Museum Initiatives
As Bermuda's cultural arts centre, Masterworks has witnessed the influence of the arts and how it can be used to educate, enlighten, and inspire the Bermuda community. The multi-purpose mission of the museum is to provide a space for the arts by offering educational programmes, special exhibitions, artist-led workshops, and a variety of museum-wide initiatives. The success of Masterworks is measured by the impact the museum's exhibitions have on visitors, and their connection to art and their fellow visitors. Masterworks is proud to be recognized as more than just an arts gallery, but a dynamic space for celebrating the arts and a foundational organisation that shapes the cultural fabric of the island.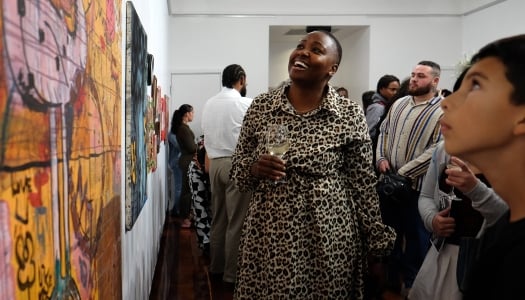 Masterworks Museum of Bermuda Art is open Monday through Saturday, 10am – 4pm.