Article
Horse-Drawn Carriage Rides Around Bermuda
Sit back, relax and slow down the pace to island time. A carriage ride gives you a chance to take in the sights of one of the world's most beautiful islands while also getting a taste of Bermudian history and culture.
A guided carriage ride tops the list of fun ways to get around and see Bermuda.
Here's a tip: Your carriage driver is a treasure trove of island history and a go-to for insider's tips on great places to visit while on the island. It's money well spent.
YOUR CARRIAGE DRIVER IS A treasure trove OF ISLAND HISTORY.
And if you're looking for a memorable way to celebrate an event or proposal, what could be more impressive than a romantic horse-drawn carriage ride on a picturesque island?
WHERE TO GO ON A CARRIAGE RIDE
Take a ride through British colonial history in the Town of St. George.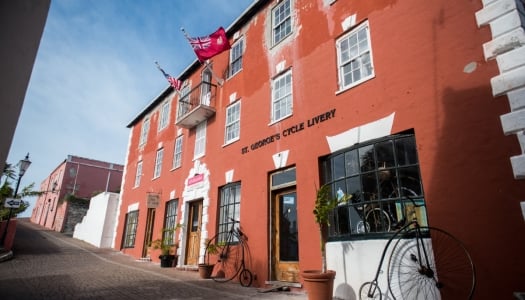 Carriage rides run 30 minutes to an hour, and it's possible to see many of Bermuda's highlights in a short span.
CARRIAGE TOUR OPERATORS
Horse-drawn carriage tour operators include Marquis Ranch and Bronco Stables Horse & Carriage Tours of St. George's. Find more information about these operators below.
Generally, carriages pulled by one horse can carry up to four passengers. In some cases, two horses may draw a carriage; these carriages will accommodate a larger group for an additional charge.