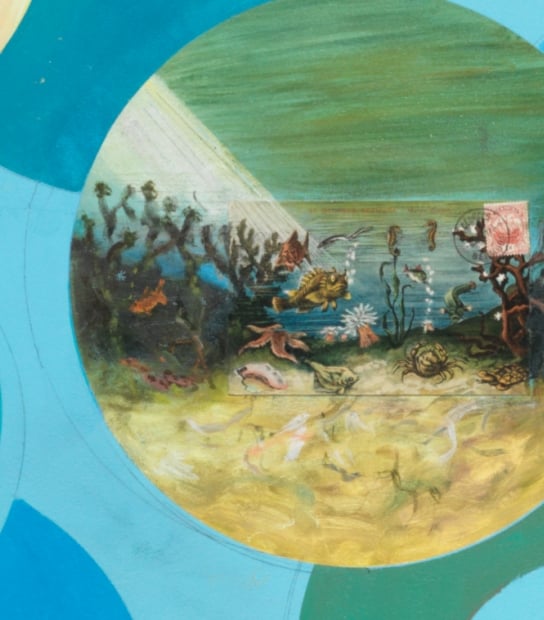 William Wegman: Around Bermuda | Masterworks Museum
When
September 21, 2023 until November 25, 2023
Recurring weekly on Monday, Tuesday, Wednesday, Thursday, Friday, Saturday

Where
Masterworks Museum of Bermuda Art
183 South Rd. Botanical Gardens
Paget
DV 04
Bermuda
+1 441-299-4000
Admission
Admission is $10 Free for members and children under 12
image
map
About William Wegman: Around Bermuda | Masterworks Museum
Masterworks Museum of Bermuda Art, in collaboration with William Wegman and his studio, are thrilled to announce the major exhibition William Wegman: Around Bermuda, opening to the public Saturday, May 13.
This exhibition centres around the Bermuda paintings of renowned American conceptual artist, William Wegman. Wegman's history with Bermuda dates to 2000, when he first visited the Island and began to create paintings and works on paper inspired by historic Bermuda postcards. Part of his larger postcard painting practice, Wegman employs postcards to create new, fascinating, and sometimes surreal views of familiar places. Around Bermuda will mark the first display of Masterworks Museum's significant acquisition of Wegman's monumental painting, also titled Around Bermuda, which acts as the focal point of the multifaceted exhibition.
Around Bermuda will feature artworks by Wegman dating from over 20 years as well as art from Masterworks' Permanent Collection, creating an intriguing dialogue between Wegman and other major artists which echoes across a period of over a century. Especially for Masterworks, Wegman has also created new works of art and an artist's book in celebration of Around Bermuda, both the work and the exhibition. As a unique opportunity for visitors, copies of this striking art book will be available for purchase from Masterworks' Arrowroot Shop. Suitable for all ages, the exhibition will also feature an educational and interactive display in the Mezzanine Gallery where visitors can learn about postcards and try their hand at making their own postcard art!