Bermuda's events and festivals bring out the best of the island. Experience prestigious sporting competitions, exciting celebrations of culture and cuisine, beloved holiday festivities and more. Browse the months below for details on major annual events and festivals taking place across the island, or see upcoming events.
January
Bermuda Festival of the Performing Arts
The Bermuda Festival of the Performing Arts will feature a mix of theater, dance, music, and something for the whole family. Taking place from fall 2022 through spring 2023, the  current lineup includes eight productions with a total of 18 show dates in seven different locations around the island.
Bermuda Restaurant Weeks
Enjoy the island's unique food culture with Bermudian-inspired menus and great deals at dozens of restaurants. Explore a world of diverse culinary offerings and take advantage of a variety of prix-fixe menus at different price points. This year marks the 11th Anniversary for Bermuda Restaurant Weeks, be sure to join in the celebration.
Chubb Bermuda Triangle Challenge Marathon Weekend
The annual Chubb Bermuda Triangle Challenge Weekend is just right for the active-minded traveller – three days of runs (mile, 10K, half-marathon, marathon), each with a truly spectacular backdrop. The weekend event, includes festivals, awards ceremonies and more.
February
Bermuda Spa Month 
Breathe in, breathe out, and open your eyes to 50% off spa treatments in February. Bermuda Spa Month offers special treatments for your mind, body and soul at top spas across the island, at a price you can't afford to miss. It's the perfect 'me-time' escape or excuse to connect with friends and loved ones as you pamper together.
March
Bermuda Triple Challenge
The Triple Challenge is three days, three races, more than 75 obstacles and one week of fun. The three-day obstacle course series showcases three of Bermuda's beautiful, historical and cultural venues. Each day's challenge offers a 3–10K challenge with varying obstacles suitable for all levels of fitness, challenging both strength and stamina for ages 13 and up. Celebrate the end of each day with a post-event party. The event is now certified as an OCR World Championship qualifying event. Register as an individual or with your team. 
Bermuda Rugby 7s
The Bermuda International Rugby 7s host the very best in high school and college rugby. Hosted at the National Sports Centre, Bermuda's premier sporting event venue, this event draws the future of rugby to our island shores.
April
Dive Month
Bermuda's crystal clear waters are home to a colourful array of marine life living in our coral reefs and shipwrecks. Dive month celebrates Bermuda as an unmissable diving destination and invites visitors of all diving abilities to get involved in exclusive classes, deals and ocean-themed activities.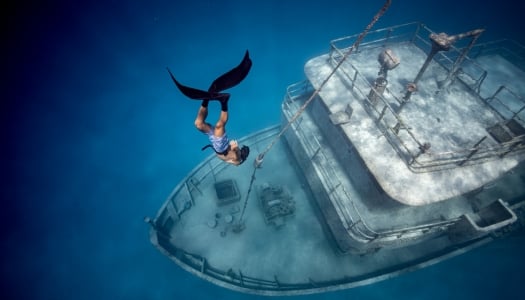 Good Friday Kite Flying 
Let's go fly a kite! An annual Good Friday tradition, the Bermuda Kite Festival sees the skies over Horseshoe Bay Beach filled with colourful, often handmade kites. A typical Bermuda kite is made of tissue paper, sticks, and glue… a tedious process, but well worth the reward. Participants vie to win prizes in categories such as most innovative kite, best looking kite and even ugliest kite. There's also a hotly contested fishcake competition, along with tasty hot-cross buns.
Bermuda Agricultural Exhibition
The Bermuda Agricultural Exhibition is an annual three-day event held at the beautiful Botanical Gardens in Paget Parish. The exhibition includes school displays, floral shows, animal exhibits and equestrian programmes, all related to Bermuda's agricultural heritage. All are welcome at this fun, family-oriented event.
Peppercorn Ceremony
This unconventional ceremony celebrates the time (hundreds of years ago) that a single peppercorn was exchanged for a rent payment. The Peppercorn Ceremony is one of those events that makes you feel as though you've travelled back in time, with a parade full of officials and dignitaries in full-period garb, horse-drawn carriages, military music and a classic Town Crier narrating the festivities.  
Black Golfers Week
Spanning the course of four days, Bermuda will host some of the world's most influential Black golfers and thought leaders for a series of golf-inspired events. Two of Bermuda's many magnificent golf courses will be hosting events, including PGA Championship course, Port Royal, and Bermuda's first Black golf course, Ocean View.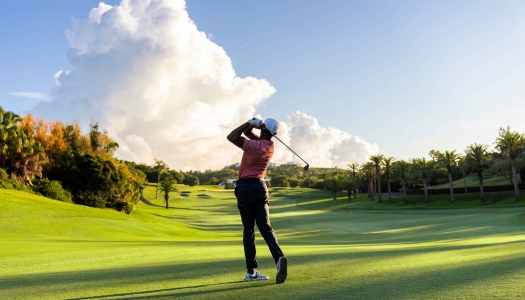 May
Convex End to End
Have you ever walked the entire length of a country in one day? Participate in the Convex End to End and join thousands of residents as they make their way from one end of the island to raise money for local charities. Choose the End-to-End (24.1 miles) or Middle-to-End (14 miles) and enjoy the beautiful scenery and intricate neighborhoods not seen unless on foot. But wait, this is not only a walking event - you can also cycle, row, or swim!
Antigua Bermuda Race
In the Antigua Bermuda Race, a competing fleet of luxury yachts sets sail from Fort Charlotte, Antigua to Bermuda and its alluring crystal blue waters.
USATF Bermuda Grand Prix
2022 marked the first ever USA Track & Field Bermuda Games, which saw the world's top competitors from more than 20 countries go head-to-head at the Flora Duffy Stadium at the National Sports Centre. This year promises to be just as exciting with top competition across all track and field events.
Harbour Nights 
Harbour Nights is the place to be on Wednesday nights in the City of Hamilton from April through early September. With the glorious Bermuda sun setting on Hamilton Harbour as a backdrop, local crafters and artisans intermingle alongside culinary delights as diverse as Bermuda's culture. The night gives way to live performances and cultural expositions.
Bermuda Day
Break out the swimsuits and Bermuda shorts – summer in Bermuda begins with the Bermuda Day long weekend. Thousands of people crowd the streets of Hamilton to celebrate Bermuda's rich heritage with a parade, music, dancing and other festivities that stretch long into the night.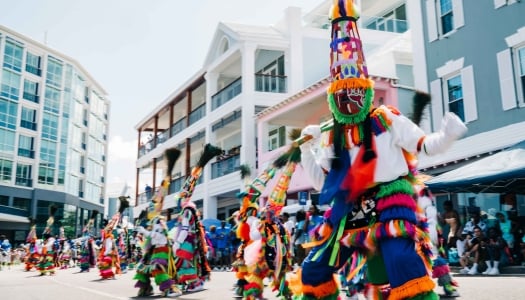 June
Bermuda Carnival
Experience the best carnival-style celebration to ever grace the pink sands of Bermuda. Daily events during Bermuda Carnival include food, live music, a parade of bands, boat rides, breakfast parties and more.
Marion Bermuda Sailing Race
The spirit of the Marion Bermuda Race is unique, an event where all yachts and crew are participating for the joy and pleasure of sailing. While this competition is a serious offshore race, the camaraderie that accompanies a sail like this is deeply encouraged. Since its inception in 1977, the Marion Bermuda Race ("MBR") has been a Corinthian event.
July
Bermuda Triple Crown Billfish Championship
Catch 'em if you can! During the Bermuda Triple Crown Billfish Championship, teams of anglers catch and weigh as many fish as they can in three days in the first leg of the Bermuda Triple Crown series.
August
Harbour Nights
Continuing through August, Harbour Nights is the place to be on Wednesday nights in the City of Hamilton. With the glorious Bermuda sun setting on Hamilton Harbour as a backdrop, local crafters and artisans intermingle alongside culinary delights as diverse as Bermuda's culture. The night gives way to live performances and cultural expositions. 
Bermuda Pride
Bermuda Pride is a series of colourful events that celebrate the LGBTQ+ community. The overarching goals of Bermuda Pride are to gain visibility, encourage togetherness and educate the wider community in a positive and constructive manner.
Cup Match Summer Events
It's centered around the cricket match between two island rivals – St. George's and Somerset – but there's a lot more going on during Cup Match time: concerts, dance parties and lots of food and drink, to name a few.
Once the parties from Cup Match die down, be ready to catch a party boat on Sunday morning. Practically every boat registered in Bermuda will be on the water and most likely anchored in Mangrove Bay for the Non-Mariners Water Raft-Up, the grand finale to the legendary Cup Match holiday.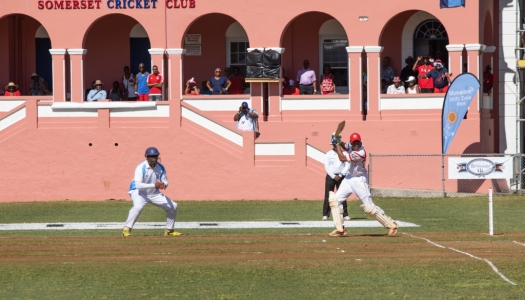 September
Sandcastle Competition
Celebrate the end of summer by taking part in the annual Sandcastle Competition at the award-winning Horseshoe Bay. The competition categories are children 12 and under, teenagers, families, adults, companies and tourists, and prizes are awarded.
St. George's Seafood Festival
The second annual showcase of Bermuda's rich seafood culture will be held in the historic town of St George's. The best of the best local vendors will be serving up local dishes from our ocean and while you chow down, you will be sure to be entertained by a host of Bermudian performers. With a fun park section dedicated to the little ones, this is a great day out for the whole family.
Bermuda Swizzle Festival
It is true that while our national cocktail is comprised of some main ingredients, many have their own unique twist on our island cocktail. But how different can they really taste? Find out from some of our swizzle masters at the Bermuda Swizzle Festival. In addition to swizzle tasting this event also has local food vendors and local entertainment to make it an authentic and fun day out!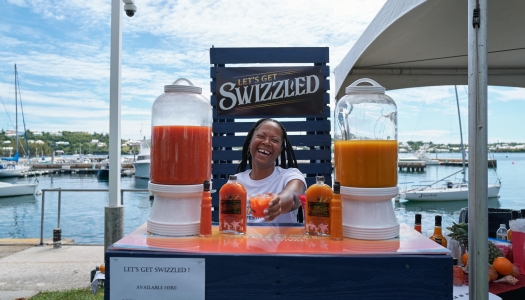 October
Taste of Bermuda
Food and wine lovers won't want to miss this food festival, which features wine tastings, walking tours, a three-day chef competition and the all-day food festival featuring many City of Hamilton restaurants. Hamilton is also planning to feature an international chef who will host live demonstrations throughout the event. Whether you're a visitor or local, don't miss this chance to enjoy diverse, delicious Bermudian cuisines and sample multicultural delicacies.
Round the Sound
2023 will mark the 33rd year of this charity event. Round the Sound isn't only a fun rhyme, it is literally a swim around Bermuda's Harrington Sound, a body of water that is contained within the parishes of Hamilton and Smith's. Swimmers can select their distance ranging from 0.8 km – 10 km open water swim! This is a fun event for both locals and visitors who love to be in the water.
Bermuda International Gombey Festival
Can't get enough of the Gombeys? Well, this is an event you can't miss. The annual, family-friendly event celebrates the very best in Gombey culture and provides a platform for local Gombey troupes to perform and display their craft. This brings an exciting opportunity for locals and visitors alike to enjoy the dance, music, and costume of the Gombeys.
November
The Butterfield Bermuda Championship
This official PGA TOUR event at Bermuda's famed Port Royal Golf Course offers a backdrop of clear, blue waters and stunning greens. With two-hour flights from the U.S. East Coast, experiencing the Bermuda Championship in person is easy.
World Rugby Classic
Some of the world's greatest rugby athletes converge on Bermuda for an event that draws the sport's most passionate fans. Beyond the thrill of the matches, the World Rugby Classic involves parties and concerts where fans and players can mix and mingle. 
December
Bermuda National Trust Christmas Walk-about
The Bermuda National Trust's yearly Christmas Walk-about in the Town of St. George sees one of the oldest established towns in the New World catch the holiday spirit. Lavishly decorated historic homes (some dating back to the 17th century) open their doors to the public. Re-enactors in period garb roam candlelit streets of the UNESCO World Heritage Site town, and classic carols add to the magical atmosphere.