AN ISLAND TRADITION
The first Bermuda Day Parade was held in 1979, and today it's still a major affair featuring dance groups, bands, majorettes, decorated floats and Gombey troupes. Previously known as Victoria Day, Empire Day and Commonwealth Day, Bermuda Day is more than a holiday to celebrate over 400 years of history. It also marks the rise in water and air temperatures, signalling to Bermudians that it's acceptable to swim in the ocean. It's also the first day when Bermuda shorts are worn as business attire. 
In addition to celebrating at the beach (or by buying a new pair of shorts), there are plenty of other Bermuda Day events and traditions you won't want to miss – find a small sampling below, and check back for updated details as the event nears.
HALF-MARATHON DERBY
The Bermuda Day Half-Marathon Derby challenges runners on a 13-mile course from St. George's to Hamilton that starts at 8:30 am. Visiting marathon runners are welcome to join the race but to receive a prize you must have been resident on island for 6 months.

The half-marathon is only one of many races taking place to mark Bermuda Day. You might see dinghies racing out of St. George's Harbour and roller blade or bike races speeding past. 
PARADE, GOMBEY DANCERS & HERITAGE MONTH
In the afternoon, don't miss the annual Bermuda Day Parade in Hamilton. The bands, floats and dancers start marching around 1 pm from Albuoy's Point on the west end of Front Street through the City of Hamilton to Bernard Park, but we recommend arriving a little early. It's common for onlookers to reserve parade real estate the night before. 
The traditional parade floats use natural materials, but new categories have been introduced to highlight modern art and the creative ingenuity of Bermudian float-builders. Prizes are awarded in a variety of categories, and competition between floats is fierce. This year's theme is 'A Bermudian Renaissance.'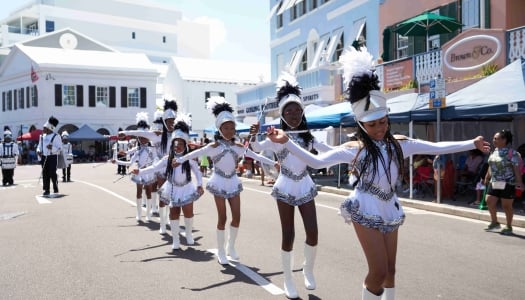 Another highlight of the Bermuda Day parade is the traditional Gombey dancers. You'll recognise them by their colourful masks and costumes and by their dances set to traditional drums and bone whistles. The Gombeys have become an iconic symbol of Bermuda and the island's blend of African and Caribbean cultures. Hundreds of people dance in the streets, carried by the Gombey rhythms.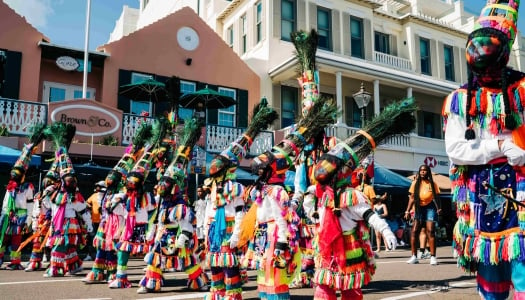 GOOD TO KNOW
When visiting Bermuda during the long weekend, please keep in mind that many shops, supermarkets and restaurants will be operating with holiday hours. This also means that buses and ferries will not be running as frequently as usual. Not to worry, even more reason to hit the closest beach, meet the locals and help usher in the summer season.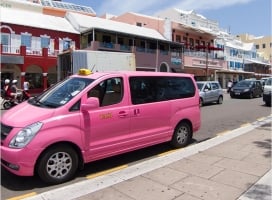 Food, Itineraries, People & Culture, Travel Tips