List
8 Inspiring Themes Weddings Bermuda
Original, alluring and far from your everyday, Bermuda is a fitting location for planning a wedding day like no other. From cool celebrations on the water, to dreamy ceremonies in an ancient underground cave, to saying "I do" on pink sand against cotton-candy skies, these resorts invite you to play up your personality and bring deeper meaning to the occasion.
Many of Bermuda's top wedding resorts make it easy to plan a destination wedding that's just your style, with an emphasis on special themes. Here are just a few themes to consider, and the resorts where your vision can come to life.
1. ECO-FRIENDLY ELEGANCE: ROSEWOOD BERMUDA
One of many spectacular beach views from the grounds of Rosewood Bermuda
A "green" wedding at Rosewood Bermuda can be held on a private beach with eco-conscious touches like local, hand-tied bouquets made from wild foliage, an organic wedding cake with edible flowers and fresh produce grown in the kitchen garden. As an added activity, couples can plant their very own Bermuda cedar tree to commemorate their special day.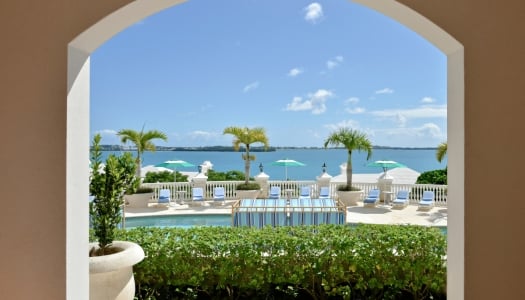 2. HARBOUR FRONT BEAUTY: NEWSTEAD BELMONT HILLS GOLF RESORT & SPA
Imagine your wedding on a dramatic harbourfront terrace, backlit by painted sunset skies. The Newstead Belmont Hills Golf Resort & Spa will immerse you in the breathtaking natural beauty and distinctive culture of Bermuda while still offering the comforts of an island resort with fine dining, full-service spa and plenty of accommodation options for your guests.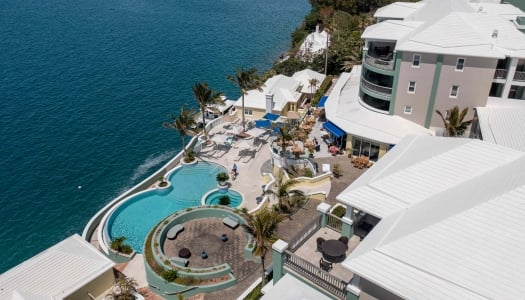 3. A WATER-LOVING PALETTE: THE REEFS
Enjoy a waterfront wedding in a celebration of blues and whites at The Reefs. Recite your vows on a deck over the ocean with views of the beaches and rocky cliffs of Bermuda's South Shore.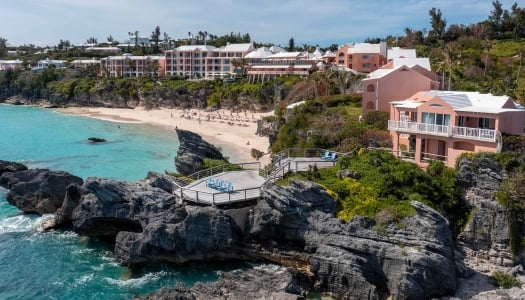 4. MAKING WAVES: COCO REEF RESORT
A beautiful beach, a clear blue sky, a love united. Say "I do" as the waves crash in the background at the Coco Reef Resort. Step right over to an outdoor terrace overlooking the glimmering ocean for your reception – an ideal Bermuda beach wedding.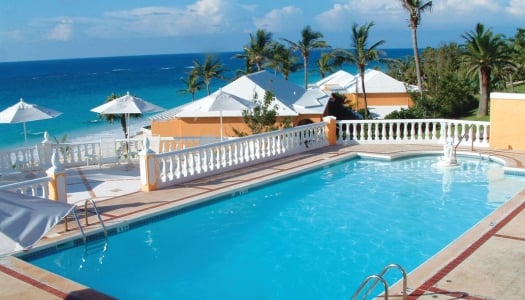 5. MOONGATE ALTAR: HAMILTON PRINCESS & BEACH CLUB
Say "I do" under one of Bermuda's intriguing moongates – you'll get great photos and, if the legend is correct, good luck. The Hamilton Princess & Beach Club happens to have moongate right on site. Plus, after the festivities, you can enjoy champagne and strawberries in your rose petal-strewn hotel suite.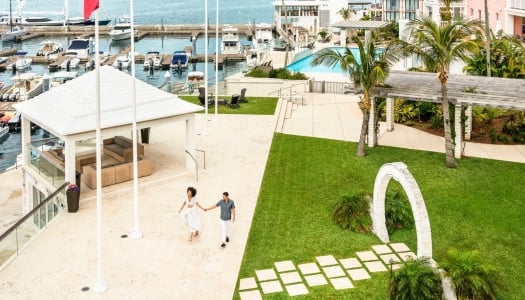 6. SUNSET & PINK SAND: CORAL BEACH CLUB
Exchange vows and backdrops with your pick of the Croquet or Wedding Lawns or the prized Longtail Terrace, a marble deck overlooking picture-perfect Coral Beach. The evening sunset will add a warm glow to the turquoise water as you enjoy welcome cocktails at the beach bar.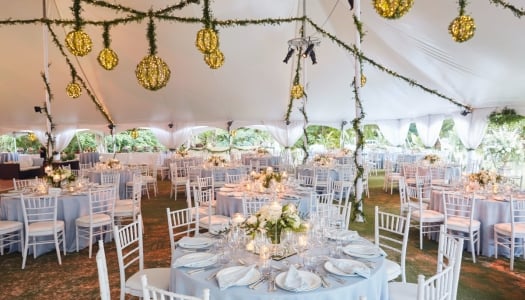 7. YOUR OWN PRIVATE ISLAND: CAMBRIDGE BEACHES RESORT & SPA
It's that picture-perfect perfect wedding – an intimate sunset ceremony on a private beach, in a palm-fringed cove with soft, pink sand. It's a dream for those seeking the ultimate in romance and beauty, and you can make it happen at the Cambridge Beaches Resort & Spa.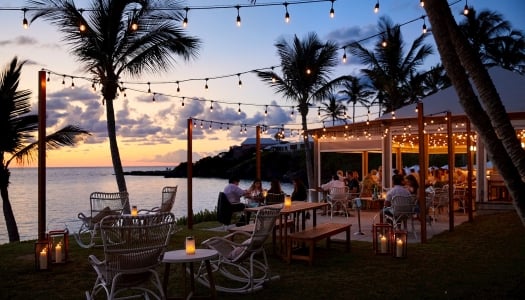 8. HEAVEN & EARTH: GROTTO BAY BEACH RESORT & SPA
At the Grotto Bay Beach Resort & Spa, you can have your ceremony in a gazebo above the azure blue water with the reception down below in an awe-inspiring 500,000-year-old cave. Talk about the best of both worlds.
Ready to tie the knot? See tips on pulling off the perfect island wedding in Bermuda.
Start planning your Bermuda wedding today.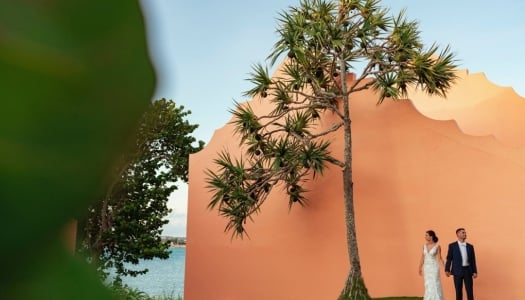 @fianderfoto
Ready to tie the knot? See tips on pulling off the perfect island wedding in Bermuda.
Start planning your Bermuda wedding today.
Hero image captured by Jose Villa.