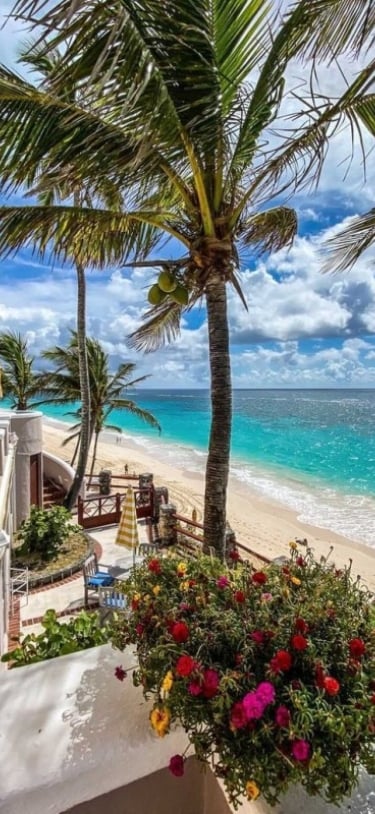 Coral Beach & Tennis Club
image
map
About Coral Beach & Tennis Club
Members of the private Coral Beach & Tennis Club are given access to 26 acres of lush, sub-tropical grounds along Bermuda's scenic South Shore. Fifty six cheerful cottages, rooms and suites, all with air-conditioning and private terraces, are tucked among the gardens. At the clubhouse you'll find traditional afternoon tea service paired with spectacular ocean views, and it's just a short walk to the private pink-sand beach, where you can order frozen drinks from the beach bar and go snorkelling right off the shore. Unwind your body and mind at the Spa at Coral Beach, or indulge your active side on eight championship clay tennis courts, two squash courts, four pickleball courts (at Horizons and Cottages) and an 18-hole putting green, along with bocce, lawn bowling and croquet.
Amenities
Onsite Restaurant/Food Available
Outdoor Picnic Area (covered or shaded)
Reservations Required
A/V on Site
Babysitting Available
Bakery
Barbeque
Beach Access
Beachfront
Waterfront
Breakfast Included - Continental
Breakfast Included- Full
Business Services
Children's Programs
Coffee Shop
Concierge Desk
Croquet
Exercise/Fitness Facilities
Game Room
Gas Grills
Gift Shop
Golf Privileges
Hotel Bar
Laundry Facilities
Laundry Service/Drycleaning
Library
Outdoor Dining
Outdoor Event Venues
Picnic Area
Raquet Ball
Recreation Center
Restaurant on Site
Snack Bar
Spa on Site
Sunday Brunch
Swimming Pool
Tennis
Watersport/Beach Gear Rentals on Site
Yoga
In-Room Amenities
Air Conditioning, Coffee and/or Tea Maker, Full Kitchen, Gas Fireplace, Hair Dryer, High Speed Wi-Fi Available, Iron & Ironing Board, Jacuzzi, Kitchenette, Microwave, Radio Alarm Clock, Refrigerator, Room Safe, Room Service, Rooms with Private Bath, Telephones, Television, Washer/Dryer, Free Wi-Fi Access
Open For Business
Quick Facts
Room Types: One-Bedroom Units, Two-Bedroom Units, Three-Bedroom Units, Four+ Bedroom Units
Location: Water View
Payment Methods Accepted
Cash
American Express
Master Card
Visa
Meeting & Conferences
Quick Facts
Room Types: One-Bedroom Units, Two-Bedroom Units, Three-Bedroom Units, Four+ Bedroom Units
Location: Water View
The Coral Room
Banquet Capacity: 140
The Beach Terrace
Banquet Capacity: 40
The Frozen Hut
Banquet Capacity: 40
Weddings
Have a timelessly elegant Bermuda wedding against a stunning South Shore backdrop at the members-only Coral Beach & Tennis Club. You'll find a secluded outdoor wedding space among the gardens, and there are private function rooms with space for up to 150 guests. Coral Beach & Tennis Club can provide catering for meals, cocktails and hors d'oeuvres, and the onsite pastry chef can even prepare the cake for your special day.
Quick Facts
Room Types: One-Bedroom Units, Two-Bedroom Units, Three-Bedroom Units, Four+ Bedroom Units
Location: Water View
The Coral Room
Banquet Capacity: 140
The Beach Terrace
Banquet Capacity: 40
The Frozen Hut
Banquet Capacity: 40