Article
8 Eco-Friendly Bermuda Businesses
Bermuda may be known for its deep blue sea and stunning pink-sand beaches, but the island's commitment to sustainability has green running through the heart of many of its businesses. Here are eight to shop now.
Local Hotspots,
Travel Tips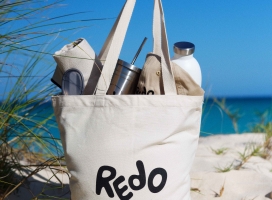 ReDo Bermuda
ReDo Bermuda seeks to eliminate single-use plastic and reduce waste in Bermuda by offering sustainable and reusable alternatives to everyday disposable items. Since plastic can't be recycled in Bermuda, ReDo has created various kits and items with sustainable, reusable products. Their Beach & Boat kit includes all the essentials for a day on the water so you won't have a huge bag of garbage at the end of the day. In pursuit of a minimal carbon footprint, ReDo has no brick-and-mortar presence and only does weekend deliveries on the island.
Raw Island Jewels
Seekers of handcrafted, sustainable jewellery will love the raw beauty and affordability of the pieces at Raw Island Jewels. At their online shop, you'll find earrings, necklaces, and rings made with raw, ethically sourced gemstones, precious metals, and organic materials that are dipped in 14k gold. Born from a desire to reflect Bermuda's natural splendour and proudly made with intention to ensure minimal environmental impact, Raw Island Jewels is a coveted artisan-made jewellery brand.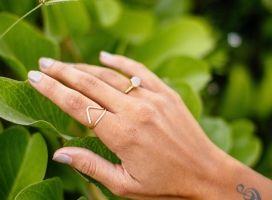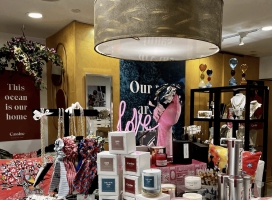 Cassine
Founded by Jennifer Page and Mia Chambrey – Bermudians and lovers of all things makeup and beauty – Cassine offers a carefully curated selection of natural beauty products with a focus on the future of the island and the surrounding ocean. 
Located in the City of Hamilton and with a robust online shop, visitors are treated to an array of acclaimed natural beauty products that are reef-safe and overall good for the environment. As an advocate for the preservation of the reefs, the business donates a portion of all sales to the Living Reefs Foundation's Coral Gardening projects.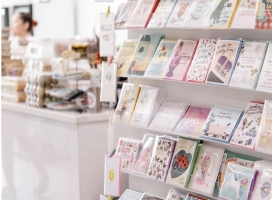 Tuck Shop
Tucked away in a quiet residential neighborhood called Heron Bay on Bermuda's West End is the Tuck Shop. Here you'll find a bakery in front and an eclectic gift shop in back filled with heirloom pieces and unique fair-trade-certified, sustainable fashion brands. Everything in the store is sustainable, ethically made, and eco-conscious. 
Owned by Alicia Tucker, whose family owns Island Cuisine restaurant next door, Tuck Shop's baked goods are made fresh daily and include cakes, pastries, mille-feuille, turnovers, and more. You can also grab seasonal produce from local farms. 
Salt & Cedar
Salt & Cedar is a natural beauty, skincare, and lifestyle boutique created by Andrea Beazley Fubler. Andrea is a Holistic Nutritionist with a passion for bringing her favorite natural beauty and skincare products to Bermuda. Head to Front Street in the City of Hamilton to shop an array of beauty and refillable home goods that are ethically created, cruelty free, vegan, and 75% organic. Visitors and online shoppers can also create their own reusable bamboo makeup kit.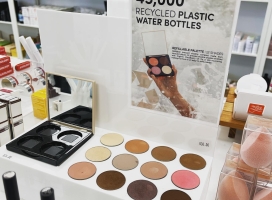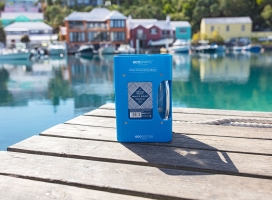 Bermuda Gin Co.
After 30+ years in the Bermuda insurance industry, Roy Fellowes decided to do something different and founded Bermuda Gin Co. in 2019. Their mission is to put Bermuda on the world's gin map with locally inspired spirits that capture the essence of the island's spirit. The result is Pink House and White Roof – two high-quality gins featuring Bermudian botanicals like hibiscus and prickly pear. Enjoy Bermuda Gin in many of the island's fine dining restaurants or for purchase at Miles Market or Bermuda's L.F. Wade International Airport.
In 2022, Bermuda Gin Co. joined the ecoSPIRITS Climate Partner Programme, which enabled them to sustainably reuse their branded bottles. Bermuda was the first island nation to introduce ecoSPIRITS and the global structure provides for reforestation and ocean waste recovery programmes. This will help call attention to the impact CO2 emissions are having on sea levels and the threat this poses to Bermuda and other island nations worldwide.