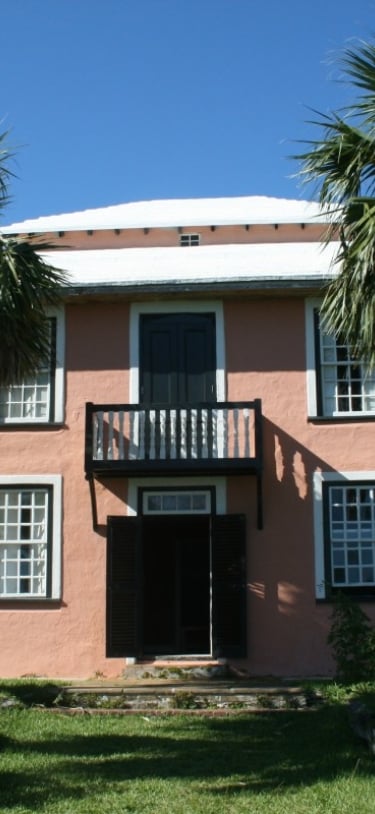 Verdmont Historic House and Gardens – Bermuda National Trust
Admission
Adults $5, Children (6-18 years) $2; Combination Ticket to all three Trust museums $10
image
map
About Verdmont Historic House and Gardens – Bermuda National Trust
Get an inside look at one of the best-preserved historic homes on the island. Verdmont Historic House and Gardens was built circa 1710 and remained a private residence until 1951, when it was sold to the Bermuda National Trust; today, the Georgian-style house remains largely unchanged. Now a museum, you can explore the original parlour, drawing rooms and bedrooms, which contain period furniture made from Bermuda cedar. Relics include portraits by former resident John Green, English and Chinese porcelain and a preserved child's nursery. The separate kitchen cottage is a stop on the African Diaspora Heritage Trail, and the gardens are filled with herbs, roses and fruit trees overlooking the South Shore. Open for Tours. Visit bnt.bm for more information and opening hours.
Meeting & Conferences
Hold your meeting or corporate event in a stately Georgian-era mansion still decorated with period furnishings and artwork. Verdmont Historic House and Gardens, which dates back to 1710, is one of the best-preserved homes of its kind in Bermuda. Events inside the house can accommodate seating for up to 45 people, or 60 standing. The grounds are also open to events, offering a scenic view of the South Shore from atop Collector's Hill.
Weddings
For a wedding with impeccable old-world style, consider the Verdmont Historic House and Gardens. The Bermuda National Trust offers this 300-year-old mansion for both indoor and outdoor events. Inside the house there's dining space for up to 45 guests, or 60 for cocktails, while a garden wedding offers the historic home as a backdrop with scenic views of the South Shore.