List
Bermuda's Best Coffee Shops
"Where everybody knows your name?" The bar from the long-running TV show Cheers was modeled after the Hog Penny Bar on Burnaby Street in Bermuda. In addition to our lively pub culture, Bermuda's coffee scene is thriving. Get your A.M. caffeine fix and connect with locals at our coffee shops. Wondering where to start your day? Here are just a few of our favourites – try one (or all!) of the following options, each with its own unique vibe.
 
1. Rock Island
Unwind in a laid-back, artsy atmosphere in this popular coffee shop on Reid Street in Hamilton. Featuring freshly-baked goods, beans sourced from all over the world, and works by local artists featured around the cafe, Rock Island's vibe is LGBTQ friendly, welcoming, and inclusive. Beloved by the island's creators, you're likely to spot locals writing, composing, or sketching their next masterpiece.
Stop by: 
Monday-Friday 7am-1pm; Saturday 8am-1pm 
48 Reid Street, Hamilton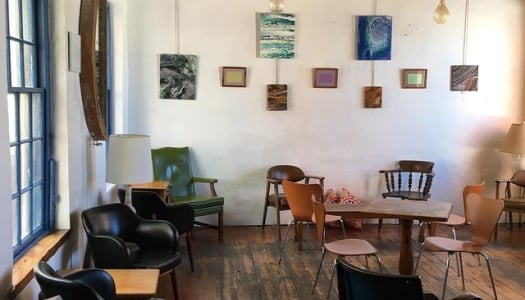 2. Oak Cafe & Bar
Oak Cafe specializes in dishes and drinks served with a Bermudian and Portuguese twist, and it's the perfect place to go when you're craving something that's healthy but also just feels indulgent. Kick off your morning with a flat white or hot chocolate paired with savoury avocado toast, then swing by later in the evening for dinner and drinks. Oak Cafe is accommodating for dietary concerns and food sensitivities – just ask! 
Stop by: 
Monday 7:30am-4pm; Tuesday-Friday 7:30am-11pm; Saturday 8:30am-10pm; Sunday 10am-4pm
69 Pitts Bay Road (Belvedere Building), Hamilton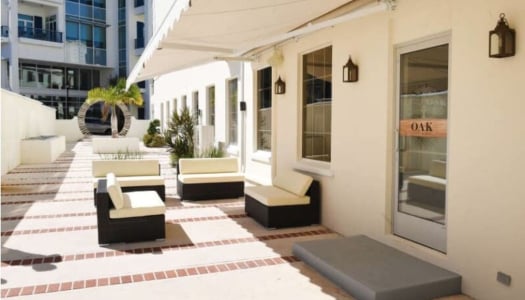 3. L'Artisan Boulangerie
L'Artisan's chic, sleek atmosphere is perfect for lingering over fresh, authentic French baked goods and hot beverages. Located on Hamilton's Front Street, it's a prime spot for people watching too. For an extra-special treat, try the hot chocolate. 
Stop by: 
Monday-Friday 7:30am-4:30pm; Saturday 8am-4pm 
6 Front Street, Hamilton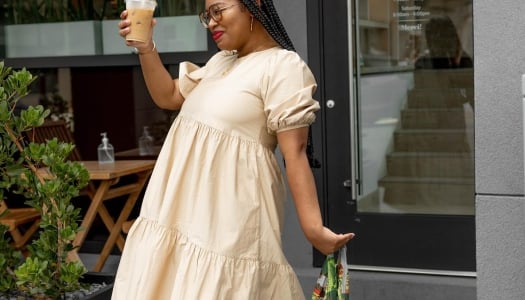 4. De Island Shack
De Island Shack is the place to stop for breakfast, snacks, and sips in Somerset. Their menu changes every day (follow them on Instagram to see each day's offerings) and always includes an amazing assortment of muffins, squares, scones, and other fresh Bermudian treats. Looking for lunch? Try their selection of sandwiches, smoothies, and patties. Look for the bright yellow building with blue trim and good vibes. 
Stop by: 
Monday-Friday 6am-3pm; Saturday 7am-3pm; Sunday 9am-2pm (May-August)
56 Somerset Road, Somerset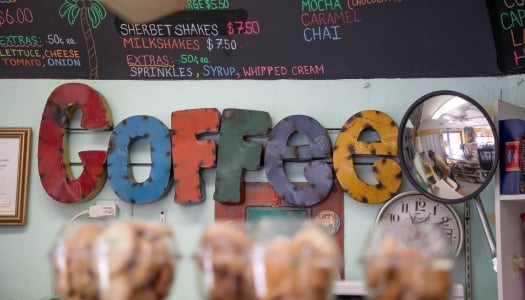 5. The Duchess Cafe & Gelateria at Hamilton Princess
The bold pink-and-green wallpaper and stylish banquettes make The Duchess an Instagram-friendly spot, and its extensive (and delicious) breakfast menu make it as delicious as it is lovely to look at. In addition to morning meals, The Duchess crafts custom picnic packages: choose from a variety of salads, sandwiches, desserts, and sides, pick up your basket, and sneak away to enjoy a gourmet spread on the beach or in one of the city's lush parks. 
Stop by: 
Daily 7am-5pm
76 Pitts Bay Road, Hamilton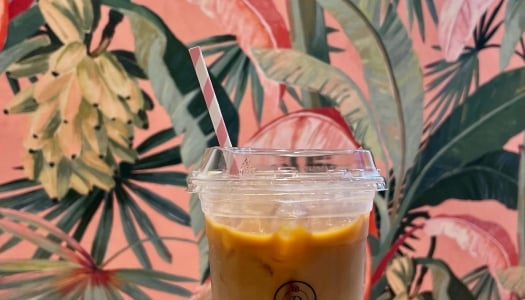 6. Brew
Brew is more than how coffee is made: in island vernacular, it's what Bermudians call each other in friendship. Stop by this friendly quick-service eatery in the heart of downtown to get local recommendations from the barista and grab a nitro coffee, gourmet breakfast, or toasty sandwich. Pop by later in the day to try a local Bermudian beer from Dockyard Brewing Co. or try a glass of the house wine, which is dispensed from a NASA-designed nitrogen generator. 
Stop by: 
Monday-Friday 7am-8pm; Saturday 8am-7pm, Sunday 9am-5:30pm
53 Front Street, Hamilton