List
5 Incredible Eco-Adventures in Bermuda
Beautiful scenery is just the beginning. Whether you're getting up-close to humpback whales or venturing into the heart of a lush jungle, these ecotourism adventures will expand your mind and leave you with a greater appreciation for nature.
1. Bermuda by Bike
Take a two-wheel journey filled with island history and teeming with rich, flora-filled landscapes. A favourite route for visitors and locals is the 18-mile Railway Trail named for the train route that once wrapped around the island. For a guided experience, Pedego Bermuda offers e-bike tours of Cooper's Island, Harrington Sound, and The Town of St. George's with stops at various natural and historic points of interest.
2. Whale Watching Tour
In March and April, humpback whales make their annual return to the waters near Bermuda as they migrate north to the rich feeding grounds of the Arctic Circle. Ranging in length from 39 to 52 feet and often weighing close to 40 tons, humpbacks are known as the "acrobats of the sea" thanks to their playful breaching. Take a whale watching boat tour to spy these awe-inspiring creatures in a safe and respectful manner.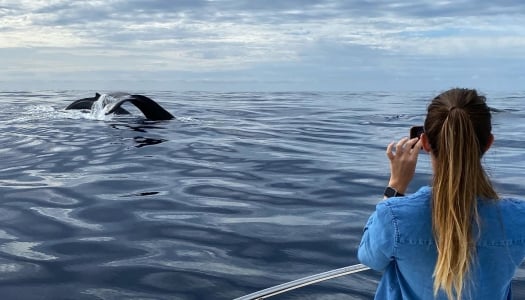 @lauren.bermuda
3. Cooper's Island Eco Tour
It's a hidden gem that's not quite as hidden anymore. On the southeast tip of the island, Cooper's Island Nature Reserve was occupied for years by the U.S. military and NASA, only re-opening to the public in 2011. The Eco-Tour of Cooper's Island lets you explore 12 acres of pristine Bermuda wilderness, where you'll discover seabirds like heron and kingfishers, ancient Bermuda cedar trees and giant land crabs.
4. Hidden Gems Tour of Tom Moore's Jungle
Discover Bermuda's very own jungle. The Hidden Gems nature hike takes you deep into the heart of the Walsingham Nature Reserve (Tom Moore's Jungle to locals). You'll hike though lovely green trails, swim in gorgeous blue waters and explore subterranean caves. Afterwards, climb the steps to the top of St. David's Lighthouse for a 360-degree, bird's-eye view of the island. Top it off with a trip to Cooper's Island for snorkeling and relaxation on the beach. A perfect Bermuda day.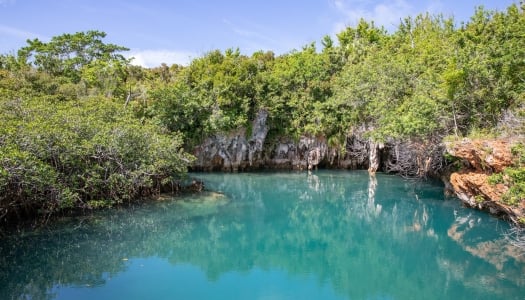 5. Kayak Eco Adventure
Glide across Bermuda's turquoise waters on a kayak eco adventure with Island Tour Centre. Explore Bermuda's rural West End and breathtaking Ely's Harbor aboard a kayak. You'll see coastline creatures of all kinds (Bermuda longtails, egrets, herons and crustaceans) as well as underwater life (coral, fish and turtles).