Article
A Guide to Bermuda's Great Indoors
Bermuda is known for legendary sunshine, beaches and outdoor adventure at every turn. But should you happen to encounter a rainy day, locals and savvy visitors know that the island's indoor attractions and activities can be refreshing and memorable in their own right.
Over the centuries, the island of Bermuda has served many purposes, both practical and creative – from military outpost to artistic muse to haven for visitors seeking an intriguing island destination. Get to know the island's many facets beyond the beach at these indoor attractions.
MASTERWORKS & THE BERMUDA NATIONAL GALLERY
You can see Bermuda through creative eyes at the Masterworks Museum of Bermuda Art, which features a collection of more than 3,000 rare pieces from skilled local artists and big names like Georgia O'Keeffe and Winslow Homer.
More island inspiration can be found at the Bermuda National Gallery, located in the City of Hamilton. With three wide-ranging collections, visitors can feast their eyes on pieces by Bermudian artists and photographers, European masters and West African craftspeople.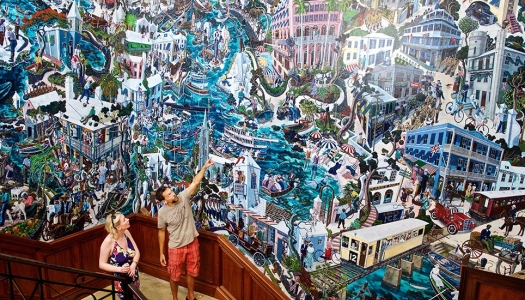 LILI BERMUDA PERFUMERY
The spectacular sights of Bermuda are well known – the scents are a little less well known. But that's changing thanks to the efforts of the Lili Bermuda Perfumery, where perfumer Isabelle Ramsay-Brackstone creates intoxicating, handcrafted fragrances inspired by the island's natural beauty – think Bermuda cedarwood, spring freesias and luscious loquats. During a visit, you'll learn all about the process of making, bottling and aging perfumes, and you'll get to smell plenty of those wonderful scents.
ROYAL NAVAL DOCKYARD
Formerly the Royal British Navy's Bermuda headquarters, the collection of stone buildings, wharves and fortifications known as Royal Naval Dockyard is now home to shops, restaurants, museums and other attractions.
Here are a few highlights:
National Museum of Bermuda – Discover four centuries of fascinating Bermuda history through a wide array of artefacts and exhibits. Don't miss the incredible, 1,000-square-foot Hall of History mural by local artist Graham Foster.
Bermuda Arts Centre – Highlighting the diversity of Bermuda's creative community, the revolving exhibits at Bermuda Arts Centre showcase the best local artists.
Dockyard Glassworks – Witness the artistry of glass blowing, an age-old process that results in colourful, freeform masterpieces. Afterwards, enjoy the island's signature dessert at the Bermuda Rum Cake Company.
Frog & Onion Pub – Sit back and relax with some classic pub grub in this traditional British-style pub. Added attraction: The Frog & Onion is also the site of the Dockyard Brewing Co., Bermuda's only craft brewery.
Bermuda Craft Market – This lively spot is the best place to experience Bermuda's thriving DIY scene. You'll find the perfect souvenirs here – candles, Bermuda cedar, notecards, pink sand sculptures and more – you may even buy them from the artisans themselves.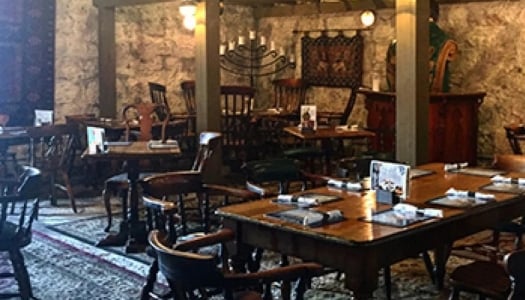 SHOPPING IN HAMILTON
No visit is complete without a trip to the City of Hamilton, where international business meets island living on the waterfront. This compact capital is packed with restaurants, bars and historical landmarks as well as shops and boutiques that showcase Bermudian style. Pick up local treasures and gifts at design store &Partners; find a retro-modern blend of vintage and new items from Urban Cottage; get your pink sand jewellery at Alexandra Mosher Studio and Bermuda shorts from TABS. Front Street and Reid Street are the major shopping strips where you can browse graphic t-shirts by local brands, candles and fragrances inspired by the island's flora, artisanal footwear and books penned by Bermudian authors – all unique souvenirs to remind you of your time out here.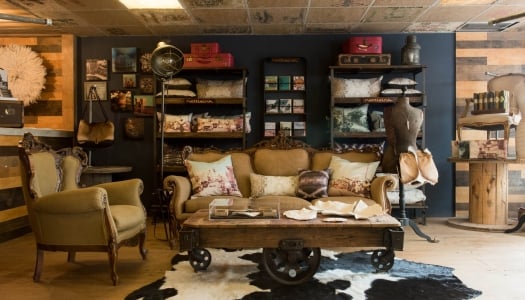 BERMUDA AQUARIUM, MUSEUM AND ZOO
The animal kingdom reigns at the Bermuda Aquarium, Museum and Zoo, a three-in-one attraction located in Flatts Village. You'll get up close and personal with adorable seals, fearsome sharks, beautiful birds and many more creatures, all presented in detailed, naturalistic habitats. And at the museum, you'll learn all about Bermuda's unique ecosystem and habitats, and why the island is a hot spot for migratory animals like humpback whales and marine turtles.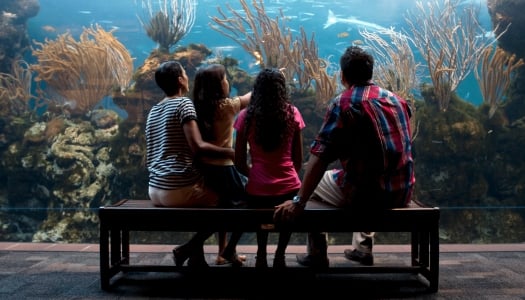 RELAXING SPA DAY
Rejuvenate at one of Bermuda's world-class spas. Settings range from a serene, 500-year-old cave to a veranda with spectacular ocean views. With deep-tissue massages and rejuvenating facials, you'll look and feel refreshed and ready to explore everything Bermuda has to offer.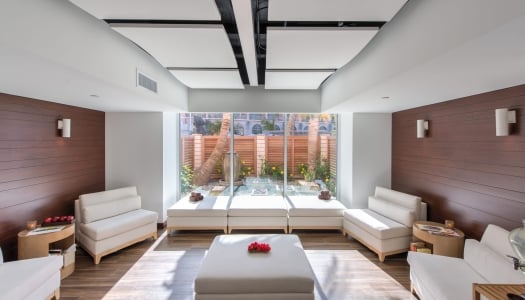 BERMUDA'S CRYSTAL CAVES
Even though you'll be deep underground, you might still get wet as you explore this subterranean wonderland. Sometimes, tiny droplets of moisture fall off stalactites – if you feel a drop, you've been "kissed" by the cave. It's good luck! Crystal Caves is a truly amazing natural attraction, with crystal-clear underground lakes, surreal rock formations and an otherworldly atmosphere. Fun fact: It was the Crystal Caves that inspired the classic Jim Henson TV series Fraggle Rock.