Itinerary
The Perfect Bachelor(ette) Weekend in Bermuda
Your wedding will be the most special day of your life; it's only fitting to mark this new chapter with bachelor and bachelorette parties just as unique as the love being celebrated. Whether your "I do" crew is looking for a glamorous weekend living the high life, a laid-back few days to rest and rejuvenate before the ceremony, or a heart-pounding adventure to get the adrenaline flowing, you can do and see it all surrounded by Bermuda's iconic pink sands and blue skies.
Start the group chat now because by the time you finish reading this article you'll be wanting to send this link to all your friends exclaiming you've found the perfect pre-wedding getaway.
Relax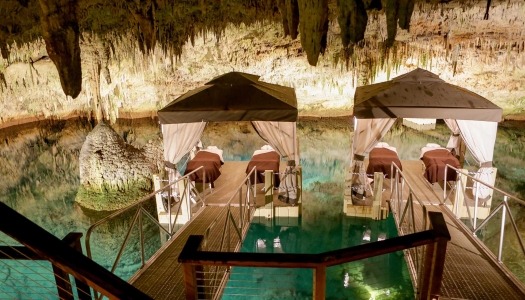 When you or someone you love plans a wedding, it's easy to get lost in the weeds and forget that there is life outside of table settings, suit fittings, and floral arrangements. Get out of your head and reset your senses with a trip that is anything but ordinary. Bermuda is full of unforgettable moments and experiences simply waiting for you to find.
If you're hoping to take your friends on a trip to to recharge after a busy planning period, here are our top suggestions:
Experience raw, unfiltered, beautiful Bermuda with a trip to the spa unlike any other you've ever indulged in. Grotto Bay's Resort's Natura Spa takes you into a new world with two locations – either alongside an azure underground lake in a 500,000-year-old natural cave, or in an over-water gazebo surrounded by lush tropical greenery in a private cove – to give you you the relaxation and awe you crave. 
Dinner on the Beach
Nothing gets you out of your own head and in the moment like spending uninterrupted, quality time with your loved ones. Unplug and enjoy each other's company while dining with your toes in pink sand beaches. Café Lido, The Reefs Resort & Club and Eettafel all offer amazing beachside dining options for you and your crew to get a taste of island life, literally.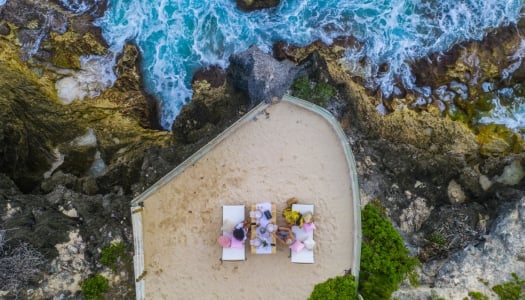 Set Sail With Your Own Private Captain
Sailing is embedded in Bermuda's history; one of the most authentic ways to see the island is from the water. Ditch the constraints of land and set sail for the horizon with your own private charter. While there are many options to choose from, Fantasea Diving & Watersports and Bermuda Reef Explorer top our list of great boat chartering companies.
Reset
Bermuda is for those who want it all in a trip. British charm, African heritage, and an atmosphere that can't be replicated: there is no compromise when you are in Bermuda. Your whole group will be satisfied and enchanted with our hidden gems, off-the-beaten-path experiences, and unique landscape. Before you tie the knot with your best friends by your side, take time to reset and re-energize so you can enter your new marriage with fresh eyes, opened by the sight and sounds of beautiful Bermuda.
Here are our favourite ways to reset:
Mark the occasion of jumping into the next phase of your life with a heart-pounding  jump into the warm Atlantic waters of Bermuda. A popular pastime on the island, cliff jumping along our shores is a great way to feel like a local. There's no wonder why Admiralty House Park and Clarence Cove was named one of Men's Journal's 20 most adventurous beaches.
It's true what they say, you really do learn more about yourself (and friends!) when you travel. Home to 400 years of history, our island is filled to the brim with historic churches, gardens, forts, festivals, museums and more. Take in our local art scene with a City Art Tour, explore the oldest continuously occupied town of English origin in the western hemisphere with a trip to the Town of Saint George, or get uber excited for the impending nuptials by visiting the Unfinished Church.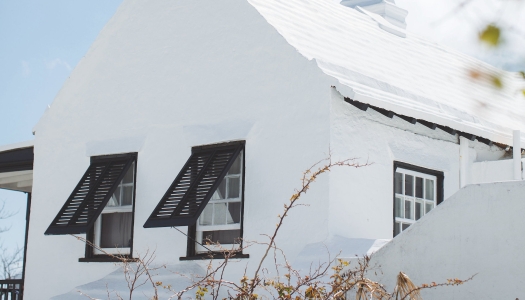 Reignite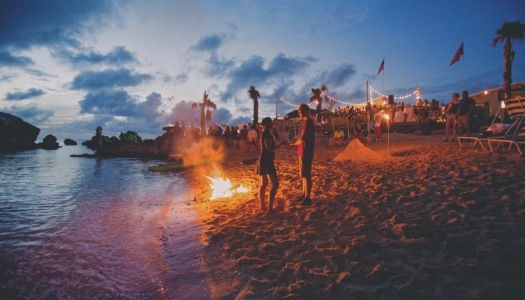 You're getting married! It's time to get fired up and excited to not only slip that ring on your partner's third finger, but to spend time away with your friends during your big bash before the big day. Here's how we like to celebrate:
The Club Scene
Museums and cultural events by day, party by night! Bermuda is no stanger to hosting a stellar party and our nightlife has been tried and tested by many bachelor/bachelorette parties. Clubs like Karma Nightclub, Front Yard, Club Aqua and Ambiance Lounge are crowd favourites.
Party in the Streets
Start your evening with dinner al fresco, dance along to Bermuda Gombeys, and experience a true Bermuda party when you join us on Front Street for a summer party grooving with the locals. Front Street has everything you want and more once the sun goes down and the night heats up!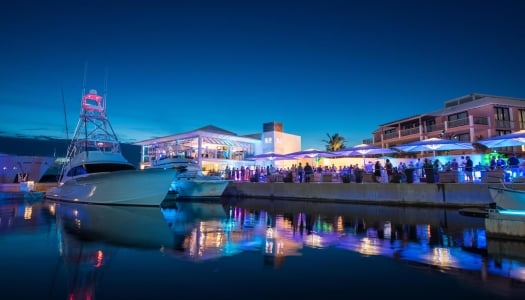 Pick your Party Night
There is always something going on that matches your festive mood in Bermuda. Party on the beach with a bonfire in Tobacco Bay, jump aboard the celebration yacht ÜberVida, or join in on one of our many festivals. The choice is yours!