Article
Island Essence The Bermuda Perfumery
A modern gem in the historic Town of St. George, the Bermuda Perfumery exudes romance and natural beauty with its bewitching island fragrances. Visit, take a tour or even do a workshop to create your signature scent.
Isabelle Ramsay-Brackstone has a rare job title: Perfumer. 
She's also an artist. As her bio says, "Bermuda is her subject, and Lili Bermuda fragrances are her finest works."
Ramsay-Brackstone is the owner of The Bermuda Perfumery, which creates fragrances that capture Bermuda's natural beauty and romance in aromatic form. Her inspirations include Bermuda cedarwood, spring freesias, fresh loquats and salty ocean breezes.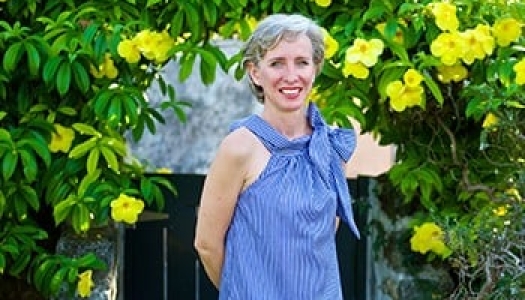 Intoxicating, romantic scents fill the air at The Bermuda Perfumery, located in the historic Stewart Hall in St. George's Parish. It's here that master perfumer Ramsay-Brackstone handcrafts her highly lauded Lili Bermuda fragrances, carrying on a tradition that began in 1928.
Her perfumes have been raved about in publications like the New York Times, Elle and InStyle. But despite the international acclaim, Lili Bermuda remains made only in Bermuda and available exclusively in Bermuda or online at lilibermuda.com. It's just one of those things that's best experienced in person.
OUR GOAL IS TO TELL THE STORY OF BERMUDA. THE OCEAN BREEZE, THE SALT AIR, THE luscious botanicals. – ISABELLE RAMSAY-BRACKSTONE 
PERFUME COLLECTION HIGHLIGHTS
Coral – A light and luminous scent with notes of freesia, ginger and Lily of the Valley.
Mary Celestia – Inspired by the 150-year-old bottles of perfume discovered intact in a shipwreck off the coast of Bermuda, this fragrance is fresh and citrusy. 
Bermudiana – Evoking Bermuda's diverse nature, Bermudiana captures the island's essence in a bottle.
Easter Lily – An homage to the magnificent white Easter Lily that Bermuda was once world-famous for, this fragrance offers floral and vanilla notes.
Somers – Created to celebrate the 400th anniversary of Sir George Somers arriving in Bermuda, this fragrance for men features notes of Bermuda cedar and olivewood bark.
TOURING THE BERMUDA PERFUMERY
Learn all about the process of making, bottling and aging perfumes and enjoy The Bermuda Perfumery's scentsual ambiance when you visit and take a tour. Or, elevate the experience with an intimate workshop with Isabelle, who will help you create your very own signature scent. The workshops are built around spirited discussions and full interactive participation.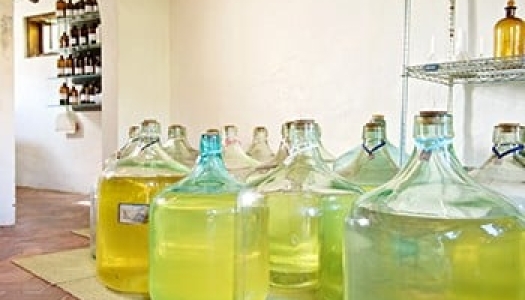 Workshops are by appointment only, and there's a maximum of five participants per workshop. They're typically held from 1 pm to 5 pm every Tuesday and Thursday from November to April, but contact the Perfumery directly to confirm dates and times.
TRADITIONAL TEA AT THE BERMUDA PERFUMERY
On Wednesdays and Saturdays from 1 to 4 pm, expand the sensory experience with Sweet P's High Tea, also in Stewart Hall. This event features the sinfully sweet confections of Paula Hayward and Nicki O'Connell, all made with the freshest local ingredients. Try local honey, Chantilly cream or Bermuda preserves as you nibble on pastries, scones and cakes and soak in the elegant garden setting. Reservations are recommended – contact the Perfumery for reservations and more information.