Article
Beach Bliss: Bermuda Beaches with Amenities
Crystal-clear waters, towering rock formations, lush trails and that famous pink sand – it's always beach season in Bermuda. See which beaches have the amenities you seek, including bathrooms and changing rooms, beachside bars and restaurants, playgrounds and picnic tables.
While popular spots such as Horseshoe Bay and Elbow Beach provide ample facilities for a great day in the sun, with 75 miles of dramatic coastline, the island offers many more beaches to discover.
Tobacco Bay Beach
Clear, shallow water, beach rentals and a snack bar make Tobacco Bay Beach in The Town of St. George, the perfect beach for families. An excellent spot for snorkelling, the unusual limestone formations are a haven for marine life, attracting blue angelfish and sergeant majors. Find beach equipment rentals from umbrellas and chairs to snorkelling gear and classic beach fare – burgers, fries, frozen daiquiris – on the wooden patio from 10 am to 5 pm.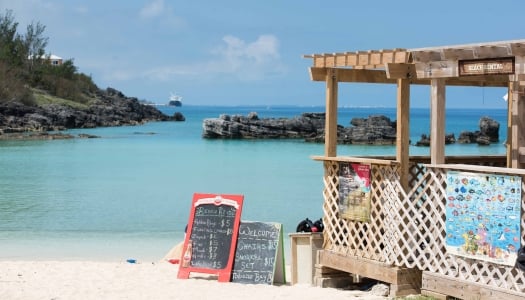 Admiralty House Park
Once the site of a grand home for admirals in the British Royal Navy, Admiralty House Park has walking trails, picnic tables, ruins, underground passageways and a lagoon-like beach ringed with limestone cliffs on Bermuda's North Shore. Climb limestone cliffs or jump into the ocean. Beach rental concessions provide water games, toys, snacks and drinks.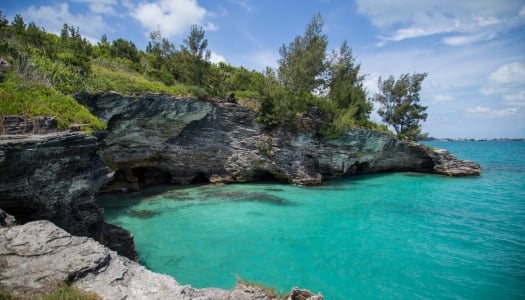 John Smith's Bay
With a long, flat stretch of pink sand, John Smith's Bay is a short swim to the reefs, making it an ideal spot for snorkelling while relying on watchful lifeguards throughout the summer. There's ample parking with bathrooms, showers, picnic benches and seasonal snack concessions, including a barbecue grill cart and cool treats.
Shelly Bay
Access the Railway Trail from Shelly Bay, a family-friendly beach just north of Flatts Village. Its calm, clear waters stay shallow, even at high tide, perfect for non-swimmers to wade and splash. The nearby park has a playground, bathrooms, picnic tables and a ramp for wheelchair access.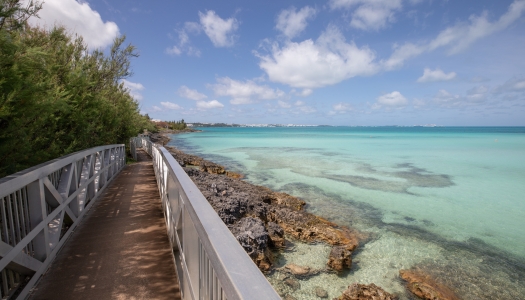 Warwick Long Bay, Horseshoe Bay & West Whale Bay
Bermuda's longest shoreline, Warwick Long Bay, offers an idyllic stretch of pink sand for sunbathing and swimming, thanks to its deep waters against a backdrop of steep shrubland. Conveniences include bathrooms, a playground and beachside concessions. Work your way along grassy trails through limestone bluffs and secluded coves through Bermuda's prized South Shore Park to Horseshoe Bay. The island's most popular beach has lifeguards, equipment rentals, concessions, showers and Rum Bum Beach Bar, a casual and fun restaurant with burgers, fish sandwiches, house-blended Rum Swizzle, cold drinks and ice cream 
A small beach with tremendous allure, West Whale Bay is a secluded bay and coastal bluff that provides the perfect vantage point for Atlantic sunsets and romantic picnics with on-site wooden tables, bathrooms and a hillside eighteenth-century fort.