Board Members
The BTA Board of Directors is made up of eight members who are passionate about Bermuda and bring a wealth of diverse corporate and tourism-related experience: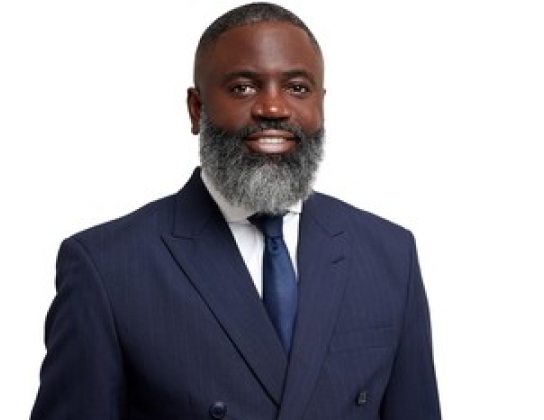 Wayne Caines, Chair
Wayne Caines, Member of Parliament (MP) for Devonshire North West, is the President of Liberty Bermuda Group. Previously, he served as Minister of National Security July 2017 to July 2020 and is a former CEO of Digicel Bermuda. He sits on several boards, including Stevedoring Services, ILS Capital, Prospero Re, and Masterworks Foundation. In former Bermuda Government roles, he served as Chief of Staff to the Premier and as a Senator, with responsibilities as the Junior Minister of Tourism, Transport, Environment and Sport. He attained a BA in History and Political Science at Oakwood University and is a graduate of the University of Kent School of Law, UK, and the Royal Military Academy Sandhurst.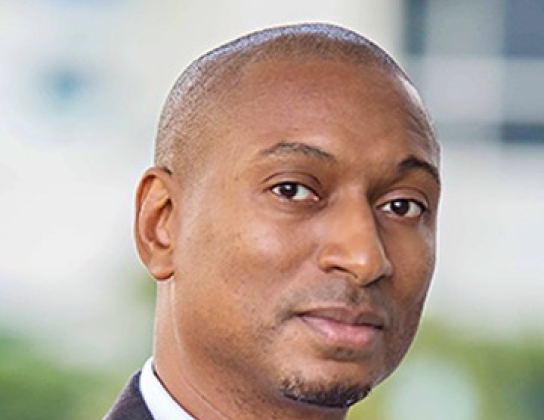 Joseph Best, Jr.
Joseph Best, Jr. holds a Bachelor of Science in Business Management and Marketing degree from Cornell University and a Masters of Business Administration degree from Endicott College. He holds certifications in Risk and Information Systems Controls, Information Systems Audit and is a member of ISACA and the Institute of Risk Management. His professional career includes experience at Morgan Stanley, Ernst & Young, the Bermuda Monetary Authority, and the Internal Audit Department of the Bermuda Government. He serves on the Board's Audit and Risk Committee.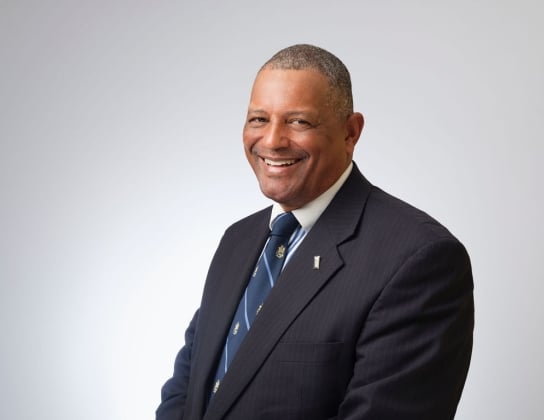 Kim Swan
Kim Swan, Member of Parliament (MP) for St George's West, also serves as Chair of Government Golf Courses in Bermuda. A former Opposition Leader and Opposition Senate Leader, he has been a passionate advocate for tourism for three decades in Bermuda's Legislature. A professional golfer, he was the first Bermudian to hold membership on the PGA European Golf Tour, is a three-time Bermuda Open Champion, won two NCAA collegiate tournaments, and led Bermuda to the World Cup of Golf in 1984. A radio personality, he also hosts and produces radio broadcasts, including the weekly "Tourism in Focus" show on Magic 102.7FM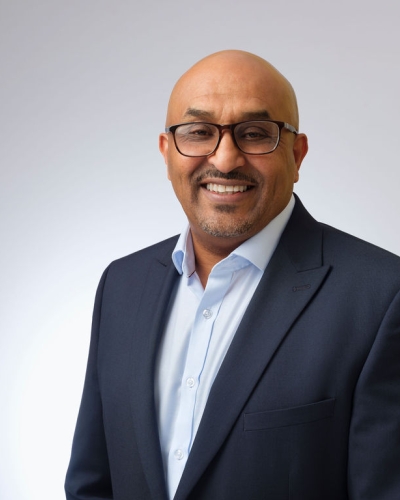 Bushara K. Bushara
Joins the board of directors with more than two decades in Bermuda's hospitality industry. He is currently General Manager of Newstead Belmont Hills. Bushara serves as Chairman of the Bermuda Hotel Association having previously held the post of President. Additionally, he is on the board of the Caribbean Hotel Association and is Vice President of the Hotel Employers of Bermuda (HEB). Prior to working in Bermuda, Bushara worked in Public Affairs in the U.S. Embassy, Doha, Qatar. Bushara has demonstrated his commitment to the industry through dedicated service in key appointments in the community. He formerly served on the board of the Bermuda Department of Tourism (BDOT), the Board of Directors for the Chamber of Commerce, the Medical Tourism Committee, the Monitor G.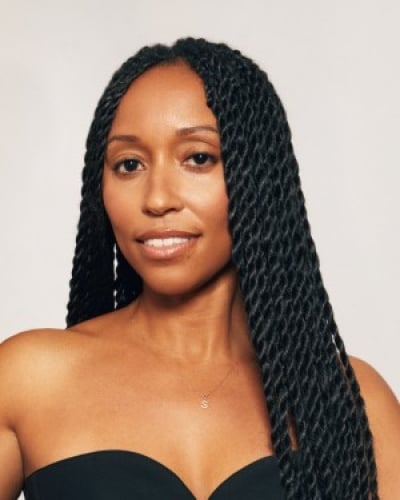 Shiona Turini
Shiona Turini is a brand consultant, costume designer, as well as a celebrity, commercial and editorial stylist. In her fifteen-year long career in entertainment, fashion, and publishing, Shiona has solidified herself as one of the industry's leading experts and has been commended for her work both behind and in front of the camera. Turini has been a high-profile ambassador for her island home and leveraged professional and personal relationships in service of the island's tourism ambitions. She has partnered with the BTA to elevate the island's profile by engaging A-list celebrities for on-island experiences which they amplified on social channels to their millions of followers around the world. She is a highly regarded thought-leader in the world of fashion, design and celebrity culture. As costume designer on HBO's Insecure and a nominee for the 2020 Costume Designers Guild Award for her work on Universal Pictures' Queen & Slim, she is a major player in media, music and fashion. Her roots in media include fashion editor roles in some of the leading international fashion magazines such as Cosmopolitan, CR Fashion Book, Teen Vogue and W Magazine. More recently, as an independent consultant she has been tapped to style covers for Elle Magazine, T: The New York Times Style Magazine. She has also been engaged to provide brand consultation services for premier brands such as Barbie, Christian Dior, and Free People.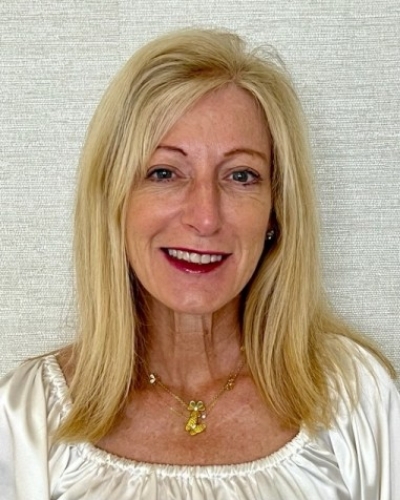 Carol Blaser
Carol Blaser has been named to the board of directors having retired from an auspicious 35-year career in advertising in New York. She served in many key roles at Grey Advertising Agency, ABC and CBS Networks, Select Media, and finally at ITN Networks. At ITN she maintained an exciting and successful career reaching the Executive Vice President and Head of Sales position. During her time at ITN networks she was recognized for increasing revenues by over 300% to $350 million. Carol is known to be an astute, resourceful, detail-oriented problem solver motivated to fulfill high expectations with an entrepreneurial spirit. ITN executives characterized Carol as a mission-driven professional with the ability to work independently and collaboratively to achieve objectives.
Blaser is a retiree living full time in Bermuda since 2006. She is passionate about adding value to the community and has dedicated significant time to Bermudian causes including Relay for Life, SCARS and the Friends of Bermuda Railway Trail.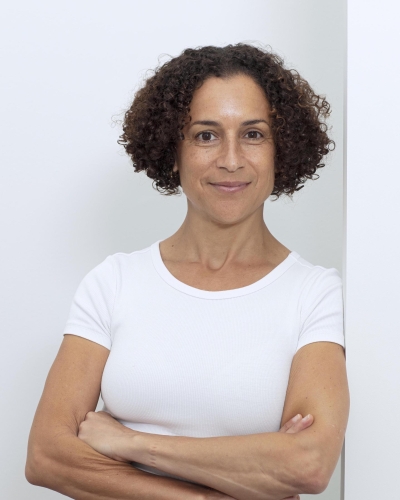 Jennifer Phillips
Jennifer Phillips, Chairman of the Bermuda Arts Council (BAC) since 2018, is a leading figure in Bermuda's arts and culture scene. Her role at the BAC includes oversight of the distribution of government grant funding for art projects, plus managing an annual educational scholarship for students of the arts. She also leads the planning and execution of its annual Awards Ceremony honouring Bermuda's pillars of the arts. Phillips is a member of the Advisory Committee for the Bermuda Festival of the Performing Arts that produces a world-class entertainment line-up for visitors and locals each year.
She has decades of entrepreneurial experience having built her own massage therapy business and served as the elected President of the Bermuda Massage Therapy Association (BMTA) for six years, whereby she was instrumental in negotiations with various stakeholders to have therapeutic massage covered by health insurers.
Ms. Phillips earned a bachelor's degree in International Business Administration from the American University in Paris in 1997. During her studies, she completed a semester abroad at George Washington University in Washington D.C. and studied Business Tourism within the programme.
Also experienced in stage management, Ms. Phillips has supported notable clients and stage productions put on by organisations such as the Department of Culture, Bacardi Limited, and the World Sailing Federation. Part-time she works at the Bermuda National Gallery.