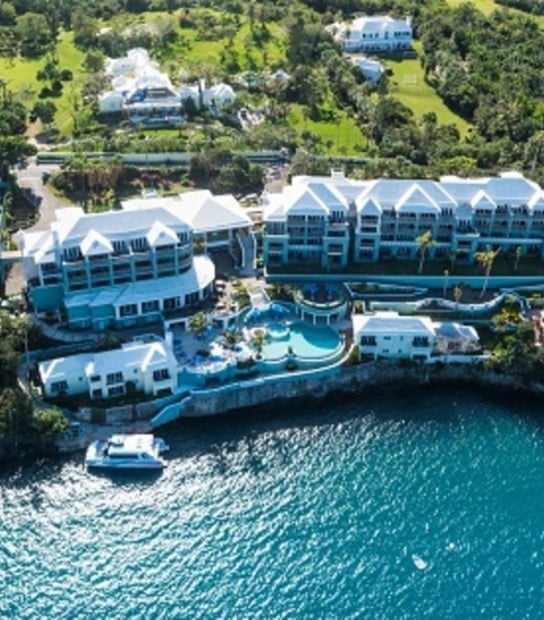 Newstead Belmont Hills Golf Resort & Spa
image
map
About Newstead Belmont Hills Golf Resort & Spa
Designed in 2002 by renowned golf course architect Algie M. Pulley, Jr., the Belmont Hills Golf course is a magnificently-contoured showcase of Bermuda's natural beauty. Featuring 6,100 yards of strategically laid out bunkers, multi-tiered greens and slender fairways, this world-class course offers a challenging test for players of all handicaps.
Amenities
Onsite Restaurant/Food Available
Outdoor Picnic Area (covered or shaded)
A/V on Site
Babysitting Available
Beach Access
Waterfront
Bicycles Available
Boat Dock
Business Services
Concierge Desk
Exercise/Fitness Facilities
Gift Shop
Golf Course on Site
Golf Pro
Happy Hour
Hot Tub
Hotel Bar
Laundry Service/Drycleaning
Outdoor Dining
Outdoor Event Venues
Restaurant on Site
Steam Room
Airport Shuttle Service
Ferry/Water Shuttle Service
Spa on Site
Sunday Brunch
Swimming Pool
Tennis
Yoga
Chipping Green
Putting Green
Pro Shop
Rental Clubs
Lessons Available
Golf Carts
In-Room Amenities
Air Conditioning, Coffee and/or Tea Maker, Express Check-in/out, Hair Dryer, High Speed Wi-Fi Available, Wired Internet Available, Iron & Ironing Board, Radio Alarm Clock, Room Safe, Room Service, Rooms with Private Bath, Telephones, Television
Open For Business
National Service Standards Certified
Quick Facts
Room Types: One-Bedroom Units, Two-Bedroom Units, Non-smoking
Location: Water View
Payment Methods Accepted
Cash
American Express
Master Card
Visa
General Facilities Info
Restrooms
Locker/Dressing Rooms
Catering/Food Service
Parking Available
Meeting Space/Event Rooms
Gym Access
Lighting
Golf Facilities Info
Golf Course Architect:
Algie M. Pulley, Jr.
Tennis Facilities Info
Surface Type(s):
Concrete
Meeting & Conferences
Located a short water shuttle ride from the capital city of Hamilton, Newstead Belmont Hills Golf Resort and Spa offers easy accessibility and sumptuous touches for your meeting. Four event spaces include a boardroom, Beau Rivage restaurant, Belmont Hills Golf Course and an infinity pool terrace overlooking Hamilton Harbour. Or, host a cocktail cruise aboard the M/V Carolyn, the resort's private yacht. The event staff will help you plan off-site activities and customise catering from the property's two restaurants.
Quick Facts
Room Types: One-Bedroom Units, Two-Bedroom Units, Non-smoking
Location: Water View
Meeting Room
Room/Venue Size: 750 sq. ft. / 70 sq. m
Ceiling Height: 7 ft. / 2.13 m
Theatre Style Capacity: 40
Weddings
Whether your heart is set on an intimate gathering or a reception for 150, Newstead Belmont Hills Golf Resort and Spa will help make your wedding unforgettable. Choose from multiple outdoor settings to exchange vows, including lush golf course lawns or a stone terrace overlooking sparkling Hamilton Harbour. The infinity pool terrace sets the perfect scene for a champagne toast. Catering menus are available from Blu, located at Belmont Hills Golf Course, or Beau Rivage, featuring elegant French cuisine.
Quick Facts
Room Types: One-Bedroom Units, Two-Bedroom Units, Non-smoking
Location: Water View
Meeting Room
Room/Venue Size: 750 sq. ft. / 70 sq. m
Ceiling Height: 7 ft. / 2.13 m
Theatre Style Capacity: 40
Sports Facilities Available
Golf