Article
Island Insiders Dish On Bermudas Most Romantic Activities And Locations
Planning a romantic Bermuda getaway? Get the inside scoop from locals on the island's most romantic spots.
Whether you're ready to propose, planning a wedding, visiting for your honeymoon or dreaming of a quick getaway with your significant other, these Bermudians offer tips on what to do and where to go when you're in the mood for love.
CLOTHIER REBECCA HANSON: A BERMUDAFUL EVENING AT WARWICK LONG BAY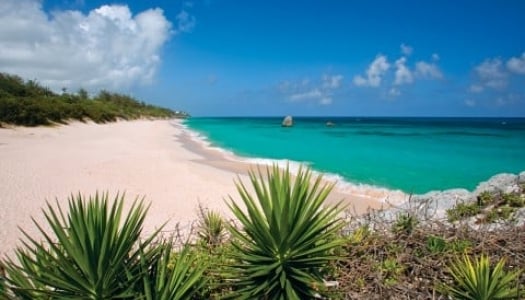 One of the first dates with my now husband was a picnic on Warwick Long Bay to watch the sunset. The pink sun setting on the pink sand was simply magical.  – REBECCA HANSON, TABS BERMUDA
Tip: If you're thinking of popping the question this Valentine's, do it in true Bermuda style with TABS Bermuda Shorts. I would complete the look with pink champagne and pink TABS Bermuda shorts for a truly romantic (and stylish!) Bermudaful evening. I love the idea of proposing in a full Bermuda suit with an airplane ticket in hand:
Beaches are pink,
Oceans are blue,
Let's go to Bermuda,
And finally say 'I DO'.
BOOKSTORE OWNER KRISTIN WHITE: A STROLL IN SOMERS GARDEN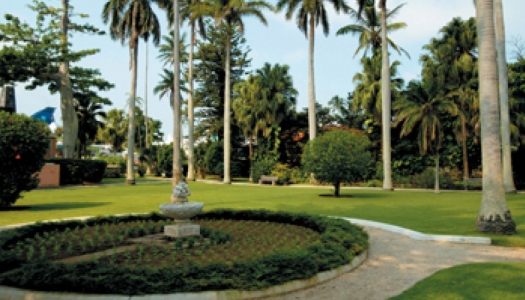 Somers Garden is a gorgeous park, with a moon gate and lush flowers, just off of King's Square in St. George's. It was named for Sir George Somers, who loved the island so much, his heart was buried in Bermuda, near where this idyllic, peaceful space was created. I was married at Somers Garden, and always enjoy a lovely picnic there with my husband. – Kristin White, owner, Long Story Short & operator, Haunted History Tours 
JEWELLER ALEXANDRA MOSHER: SUNSET BUBBLY AT KING'S POINT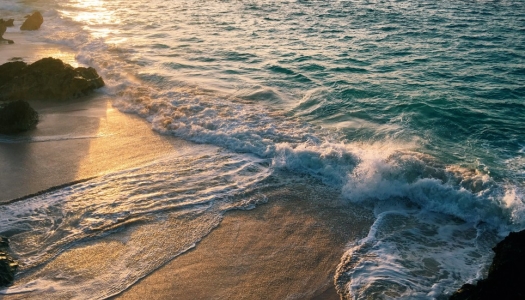 Our absolute favourite romantic excursion is to take the boat out to King's Point just before sunset and crack open a bottle of champagne while watching the sun melt into the horizon.
There is nothing more romantic than being all alone with your beloved, bobbing gently on the sea, and watching the colours burst through the sky.
You feel like a tiny human speck in the universe, and at the same time, ever so connected and one with the beauty of this world, and in particular, this wondrous little island we call home. – Alexandra Mosher, Alexandra Mosher Studio Jewellery
CLOTHIER ADAM PETTY: A SUNSET CRUISE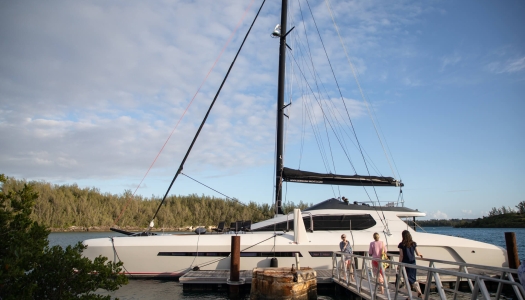 My favourite romantic activity would definitely start with a sunset cruise on the water (visitors should try Island Tour Centre or UberVida). A nice bottle of wine for an even better occasion is definitely a must! After that we'd dock the boat at the Hamilton Princess and wander up for a bite to eat. – Adam Petty, Coral Coast Clothing
Bonus romantic gift idea: A Pink Window Pane with Light Blue Collar and Cuff Contrast. 
JEWELLER DAVID ZUILL: A ROMANTIC WALK AT COOPER'S ISLAND NATURE RESERVE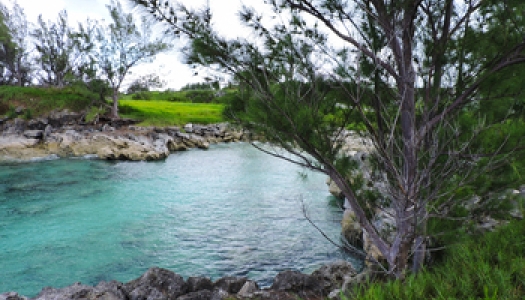 A perfect Bermuda date is a romantic walk at Cooper's Island Nature Reserve, a stop along our way at the wildlife watchtower, followed by a picnic for two at one of the several secluded beaches. – David Zuill, Davidrose Jewelry
Bonus romantic gift idea: A gorgeous Davidrose ring in 18K white gold with an Asscher cut Blue Topaz center stone and Tanzanite accents.
JEWELLER REBECCA LITTLE: SCAUR HILL FORT PARK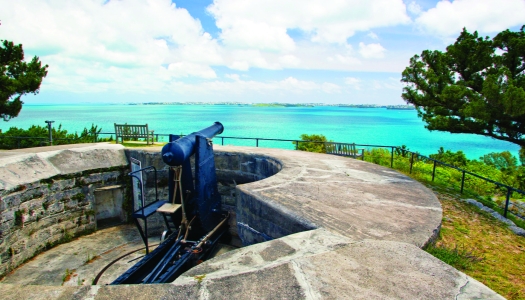 There is so much to take advantage of on our beautiful island! Instead of an expensive dinner, spend the day and evening enjoying some of Bermuda's exquisite beauty. Scaur Hill Fort Park is a favourite – it's perfect for exploring the Old Railway Trail and historic fort while enjoying breathtaking views.
It's also an ideal spot for a romantic picnic. – REBECCA LITTLE, REBECCA LITTLE JEWELLERY
Bonus romantic gift idea: While enjoying your picnic treat her to a special something from Rebecca's nautical knots collection that features simple and elegant 'love knot' rings and earrings. Whether you're tying the knot or refreshing your love for each other, something from Rebecca's new nautical knots line is a great way to symbolize your love. You can also get in touch with Rebecca to discuss having something bespoke made.
TRIATHLETE & OLYMPIC GOLD MEDALIST FLORA DUFFY: A SUNSET PICNIC ON THE SOUTH SHORE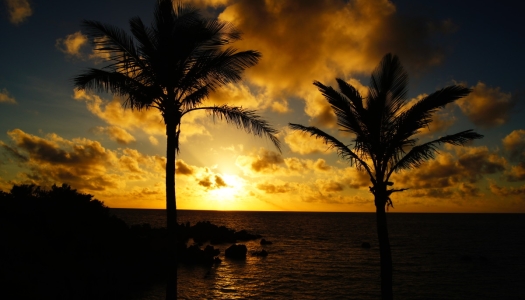 The location could be just about anywhere in beautiful Bermuda. There are so many secluded beaches to take advantage of, so a sunset picnic would be perfect. Buy some goodies and nice wine from Miles Market and then head to the beach. There are lots of little coves on the South Shore between Horseshoe Bay and Warwick Long Bay so we'd walk along the beach until we find the perfect one. Oh, and the day would start with a morning ride down to St. George's, meandering along the narrow roads along the ocean past Fort St. Catherine. Breakfast at Devils Isle to follow. – Flora Duffy, Bermuda's own triathlete, who was the first to win an Olympic gold medal for the island nation
See our guide to romance in Bermuda.